Farm to Chef 2019 is a wrap!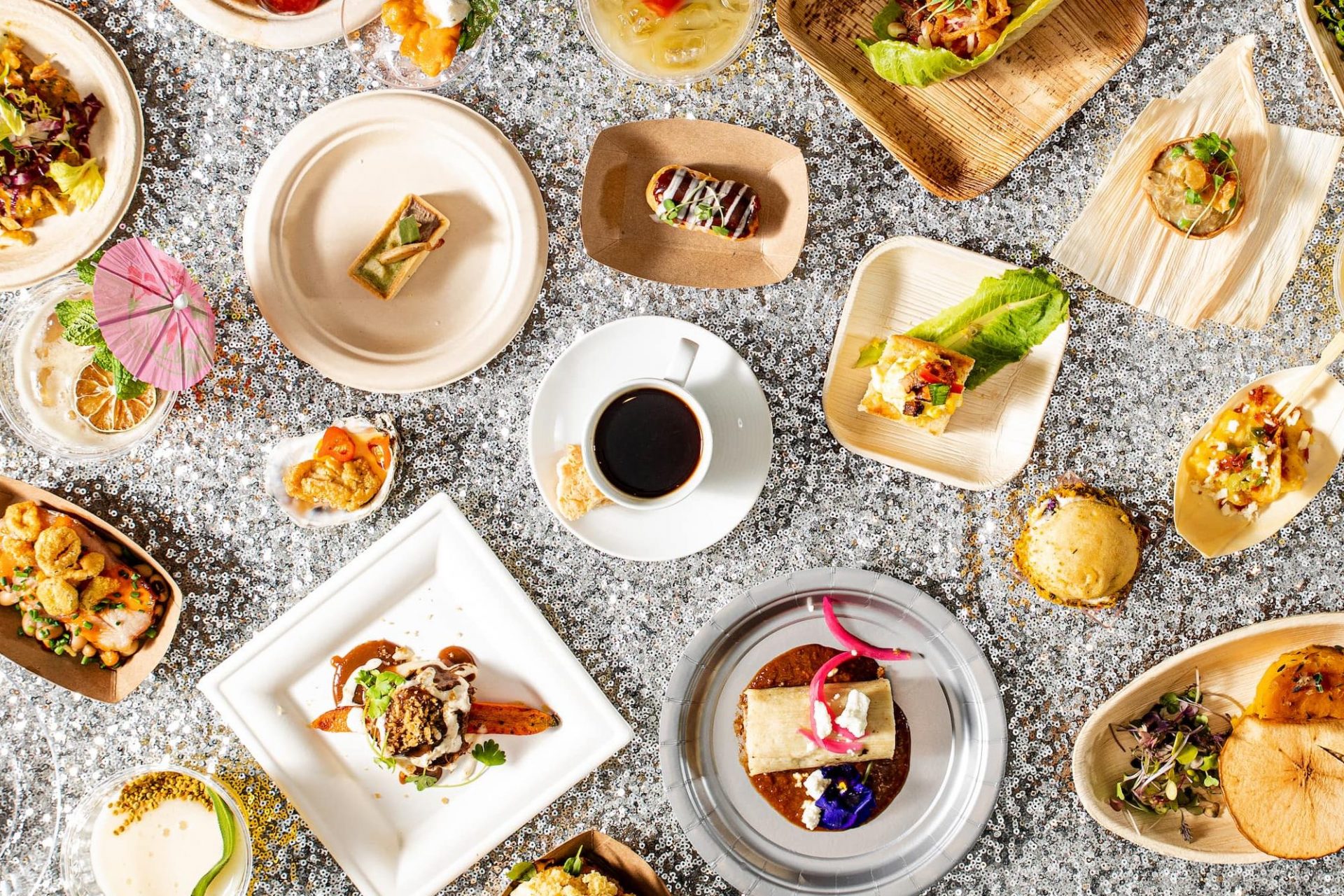 by Wendy Jeffries, Executive Director
On September 23rd, farmers, chefs, mixologists, distillers, sponsors, volunteers and foodies came together to indulge in an evening of exclusive food and unique cocktails – also known as the 10th annual Farm to Chef Maryland in support of TasteWise Kids.
A huge thanks to all of our partners that made this evening possible!
For the second year in a row, Farm to Chef Maryland took place in The Assembly Room in downtown Baltimore. The crowd was vibrant, the music was live, the dishes were tasty and the drinks were more than cocktails – they were immersive experiences. To say that participants brought their A-game would be an understatement.
New for 2019, the organization raffled off a one-week stay at a Parisian pied-à-terre located off the historic and beautiful Rue Mouffetard, a short walk from some of the best boulangeries, markets and restaurants in Paris. Only 100 tickets were sold for this so participants would have a greater chance of winning. We were so excited that a farm partner won the Paris apartment prize, and will spend a week enjoying the sites and sounds of the French capital city.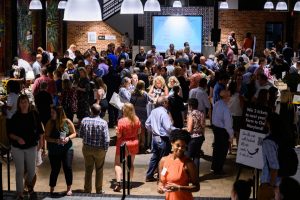 In addition to the raffle, Farm to Chef auctioned off a variety of prizes ranging from staycations in DC with restaurant offerings, a dinner for 12 prepared by six leading local chefs and a stay at the Lord Baltimore Hotel, two tickets to EEEEATSCON and a four-person pasta making class offered by Chef Laurie Boucher.
The winners of the evening in both the cocktail and food category are as follows:
People's Choice, Savory
Chef: Susan Muldoon, The Vandiver Inn
Farm/Ingredient: Mary's Land Farm, Eggs
Dish: Truffled Egg Salad Rolls
Judge's Choice, Savory
Chef: Joey Chavez, The Bygone
Farm/Ingredient: Catoctin Mountain Farm, Pork
Dish: Garlic + Pepper Pate
People's Choice, Vegetarian
Chef: Chris Amendola, Foraged
Farm/Ingredient: Third Way Farm, Tomatoes
Dish: "Chicken" Parmigiana
Judge's Choice, Vegetarian
Chef: Chris Amendola, Foraged
Farm/Ingredient: Third Way Farm, Tomatoes
Dish: "Chicken" Parmigiana
People's Choice, Sweet
Chef: Keith Holsey, State Fare
Farm/Ingredient: Charlottetown Farm, Goat Cheese
Dish: Rosemary Goat Whoopie Pie
Judge's Choice, Sweet
Chef: Doug Wetzel, Gertrude's Chesapeake Kitchen
Farm/Ingredient: Prigel Family Creamery, Sweet Cream Ice Cream
Dish: Fall Fruit Short Cake
People's Choice, Cocktail
Bar Team: Fat Tiger
Spirit: Baltimore Spirits
Key Ingredient/Farm: Hex Ferments
Judge's Choice, Cocktail
Bar Team: Ouzo Bay
Spirit: Blackwater Distilling
Key Ingredient/Farm: Star Bright Farm
TasteWise Kids extends gracious thanks so all who made this night a huge success and a lot of fun. In total, over $35,500 was raised to benefit TasteWise Kids and all of its programming. Interested in donating, but weren't able to attend? Click here to contribute.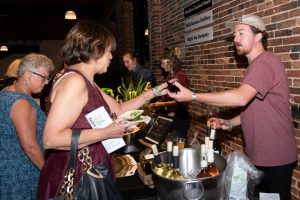 None of this would have been possible without our tireless Farm to Chef Maryland support system. Thank you for your time, effort and support – we can't wait for Farm to Chef Maryland 2020!