Meet Michael Abboud, our newest Board Member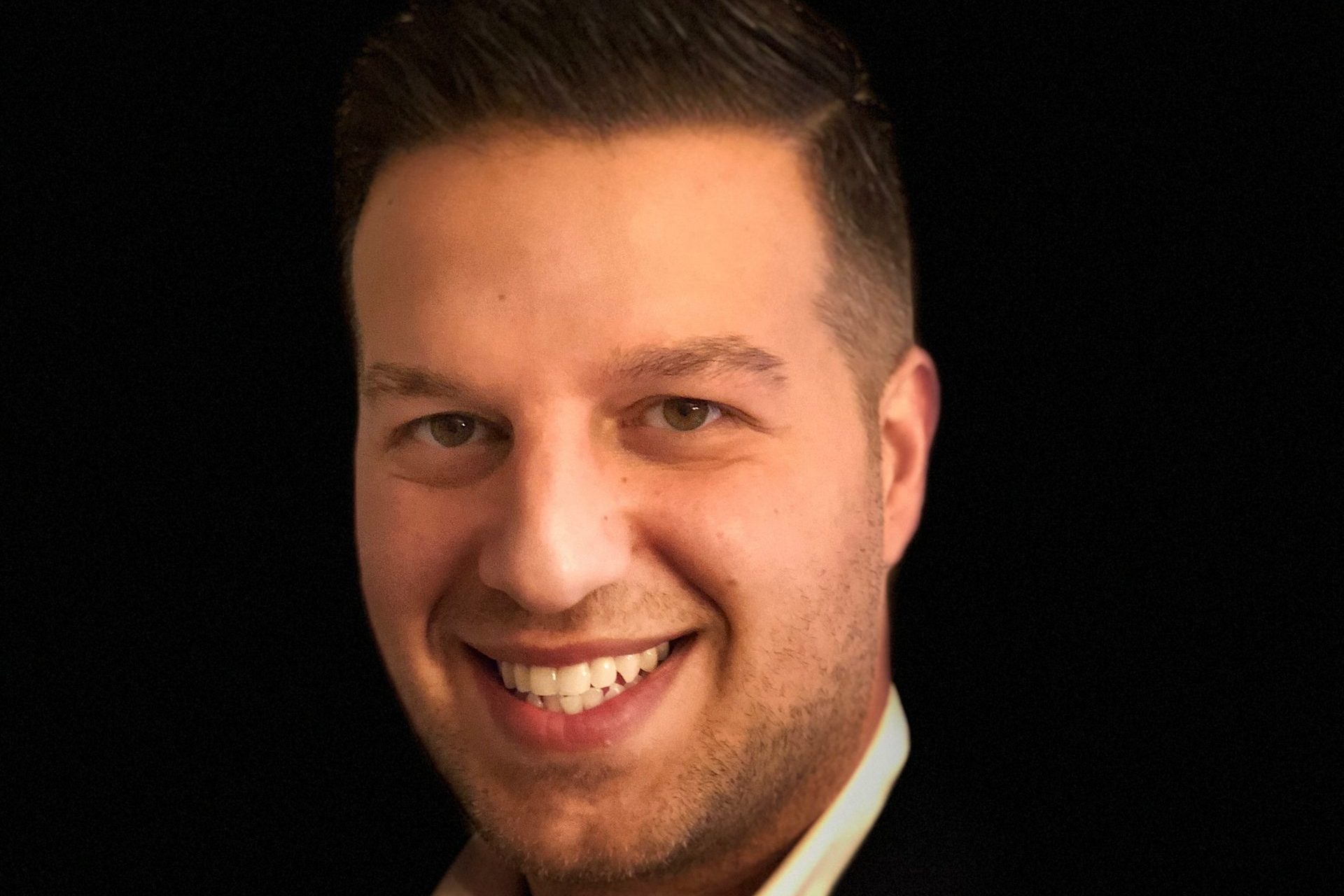 by Kerry Flanagan, Manager of Community Engagement and Support, TasteWise Kids
We are excited to have Michael Abboud join us as our newest TasteWise Kids Board member. He started his term this summer and has already made meaningful contributions.
How are you involved with TasteWise Kids/Days of Taste?
I became involved with TasteWise Kids earlier this year when I reached out to the organization to inquire about potential board member opportunities. On my search to find a non-profit organization that I could become involved with the mission and vision of TasteWise Kids sparked my interest. It has been a goal of mine for quite some time to become more involved with helping out the community in which I live and work.
The mission of inspiring kids to experience and explore the world of food and its sources struck a cord. I have two small children of my own and helping to teach them about sustainable ways of living and eating is a personal mission of my family and I am excited to share this mission with this wonderful organization. Being new to the organization, I have spent the past several months learning about the history and programs that TasteWise Kids offers. I have been learning from the countless volunteers and board members who have helped to build this organization into what it is today. There has been so much work done in the past to lay the foundation for the amazing things that we have planned to accomplish in the future.
My goal is to help and contribute in any way possible to expand the reach of this organization and help them achieve the maximum potential with the most impact. Kids are like sponges and being able to contribute toward learning about healthy eating solutions will stick with them for the rest of their lives. Some children are just not afforded the opportunity to learn about where their food comes from and they have no idea how the food they eat got onto their plate. I am proud to be apart of this wonderful organization and hope to inspire many more kids on their search for discovery and exploration with food and its sources.
What is your job and/or how are you involved in the food scene in Maryland?
My current role is the Manger of Regional Engineering for the Baltimore Gas & Electric Company (BGE). I manage a team that focuses on improving the reliability of electrical service to our customers. You may be asking the question as to how I got involved with the food scene in Maryland working for the local utility company. Well.. BGE is actually a huge contributor to non—profits and local businesses in the area. Our company is focused on giving back to the communities and customers that we serve. BGE employees have contributed over 23,000 hours in volunteer service last year and contributed over $4.5 million in corporate giving, yielding $8 million in economic output. So to sum this up, BGE employees are very active in the community and we love to help others in need.
My involvement in the food scene actually started when I was a young child. My family owned a restaurant that I grew up working in. I have been involved with making food and serving customers since before I could drive. I remember going to work after school and helping to prepare all of the produce for the week. We used to prepare everything fresh from making the dough to shredding the cheese and lettuce. I learned the business and was able to understand where food came from and how it was prepared. That was my first job and only job until I graduated from college and started working for BGE. I still miss those days of working in the restaurant and preparing food that was enjoyed by so many people. One of my passions is making good food that people enjoy. It is still a hobby of mine to prepare food for family and guests and try out new recipes that they will enjoy.
In your opinion, what makes Days of Taste and TasteWise Kids so special?
What makes our Days of Taste program so special is the unique opportunity that kids have to learn about where their food comes from and experience it first hand. Being able to take a field trip to a farm and see first hand how our food is grown and then prepare a salad of their own is a remarkable learning experience. This is not an opportunity that every kid is afforded and I think that it should be. This program has grown exponentially over the years and all of the volunteers and staff are the ones who truly make this a special experience. It takes an army to feed this knowledge to over 3,300 students throughout Maryland and they are the ones who make this so special.
What is your favorite vegetable?
My favorite vegetable is a sweet potato. I've always been a fan of sweet and salty foods and a sweet potato is the perfect healthy paring with any meal.
If you could have one meal at a local restaurant, what and where would it be?
My family and I live up in Harford County and we love to try all of the new restaurants that open in the area. However, if I could have one meal at a local restaurant it would be at Basta Pasta in Fallston. I love to eat the Chicken Parmesan and pair it with a glass of Cabernet. Whenever we are out celebrating a special event this is the place I recommend going to. You also have to try the Strawberry Cheesecake for desert. Its probably the best cheesecake that you will ever eat!!
If you could travel to any city in the world for a "food trip", where would you go?
My family is Lebanese and I always love to go back home and eat the local food. If I could go anywhere and have a meal this is the place that I would go. I love eating Lebanese food and since there are not many local Lebanese restaurants it is always one of my top things to do when I go overseas. My favorite meal is eating Shish Tawook with hummus and pita bread.
What is a favorite food related memory from your childhood?
My favorite food related memory from my childhood is eating pizza from our restaurant on a Friday night. When friends would stay over my house they always looked forward to my dad bringing home food from our pizza shop and eating whatever our hearts desired. This allowed me to experience eating a lot of different types of food and learning about what foods I really liked. All my friends knew when they came to my house they would definitely be fed well so it was the place to be.
This is a picture of me when I was traveling through Prague, Czech Republic. While there, I went on a food tour and got to taste all of the local favorites. I even tried the Duck Pate… which is not something that I would normally eat