#TWKatHome Activities
Try a Salad in your Bento Box
Welcome to TWKatHome, our fun, free online content that helps kids and families explore food and build positive, healthy eating habits. May is National Salad Month and we are excited to share salad activities all month long. We're also fundraising to give salad kits to all our Days of Taste students and could use your help!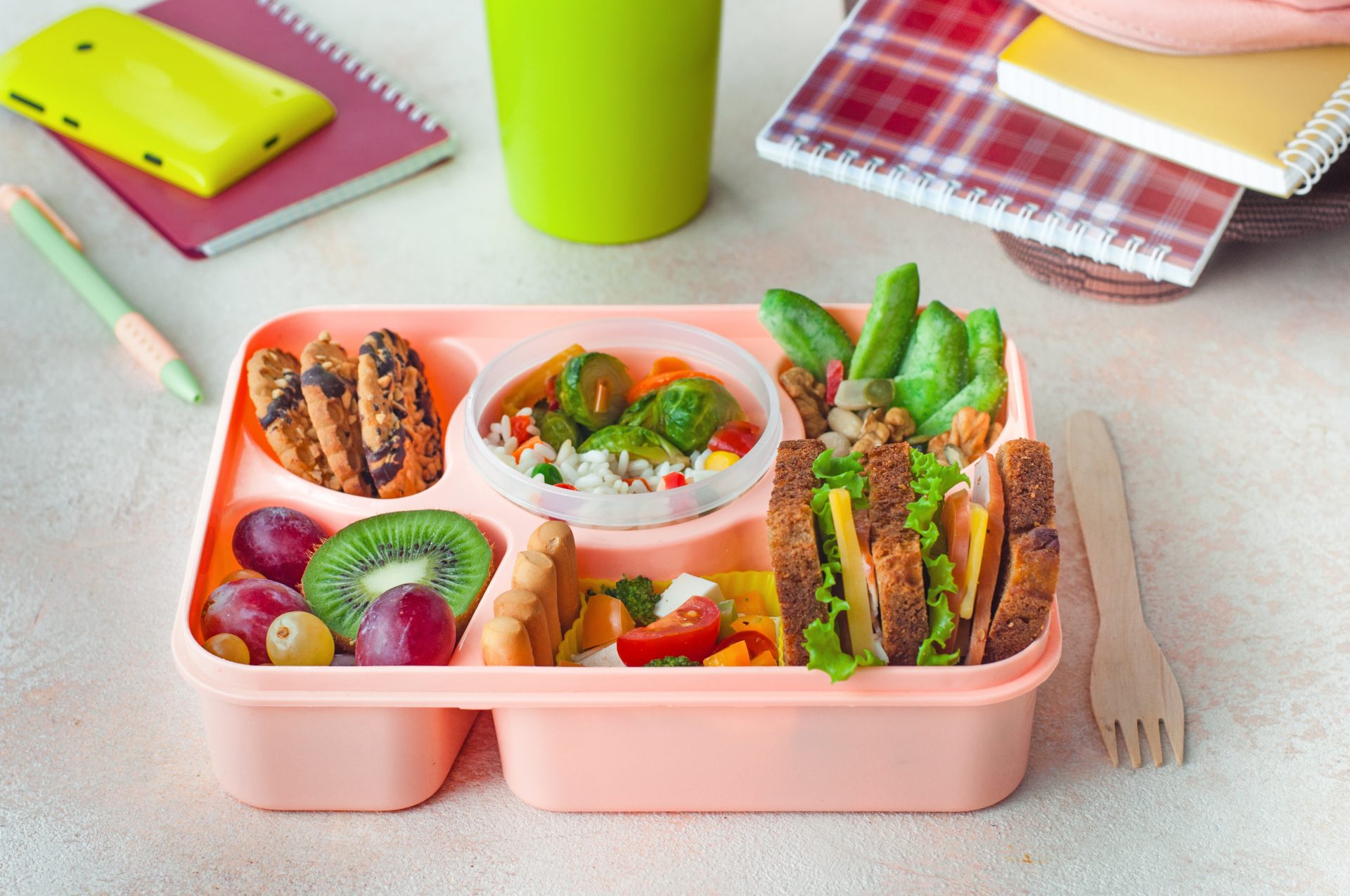 Honoring the AAPI community.
In addition to National Salad Month, May is also Asian American and Pacific Islander Heritage Month. In a world that is constantly changing, it is important now more than ever to stand with the members of our AAPI community. Let's learn about the history of AAPIHM (Asian American and Pacific Islander Heritage Month), taste a Korean inspired salad, and have fun planning a Bento Box.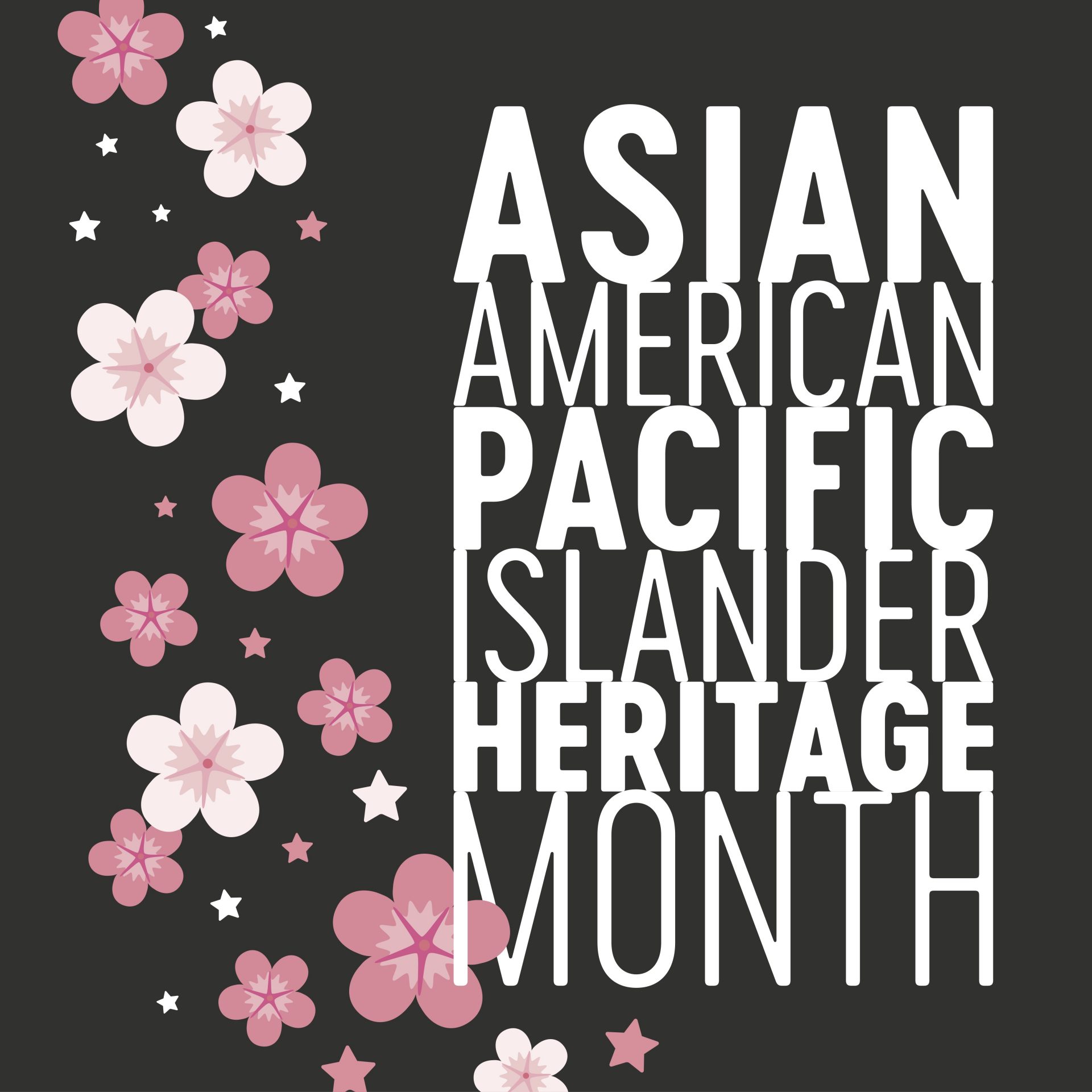 What is AAPIHM?
AAPIHM stands for Asian American and Pacific Islander Heritage Month and is celebrated in the month of May.  It is a designated time to honor the cultures and traditions of Asian Americans and Pacific Islanders.  AAPI Heritage Month began in 1977 as a ten day celebration and changed to a month long celebration in 1992, by President George Bush.  Today, there are festivals, book clubs, special dinners and events planned each month all over the United States.
How can we honor AAPIHM month as a family?
There are so many ways to enjoy learning new things and honoring fellow community members of any group. The most important thing to do is to treat each other with kindness, respect, and appreciation.
Food is a love language and we can respect and appreciate different cultures by trying new recipes!
In our keep learning section below, we offer ideas of ways to learn more about the AAPI community as a family beyond the kitchen.
Try a Korean Kimchee Salad!
We are so honored to have Elizabeth Irish, co-owner of Toki Tako, share a recipe with us. Print the recipe and enjoy adding a Korean salad recipe to your menu this week!
Switch Up those Greens
Have you ever thought of seaweed or watercress as a salad?  These greens are used in salads that both originated in Japan.  Click on each picture below to learn more!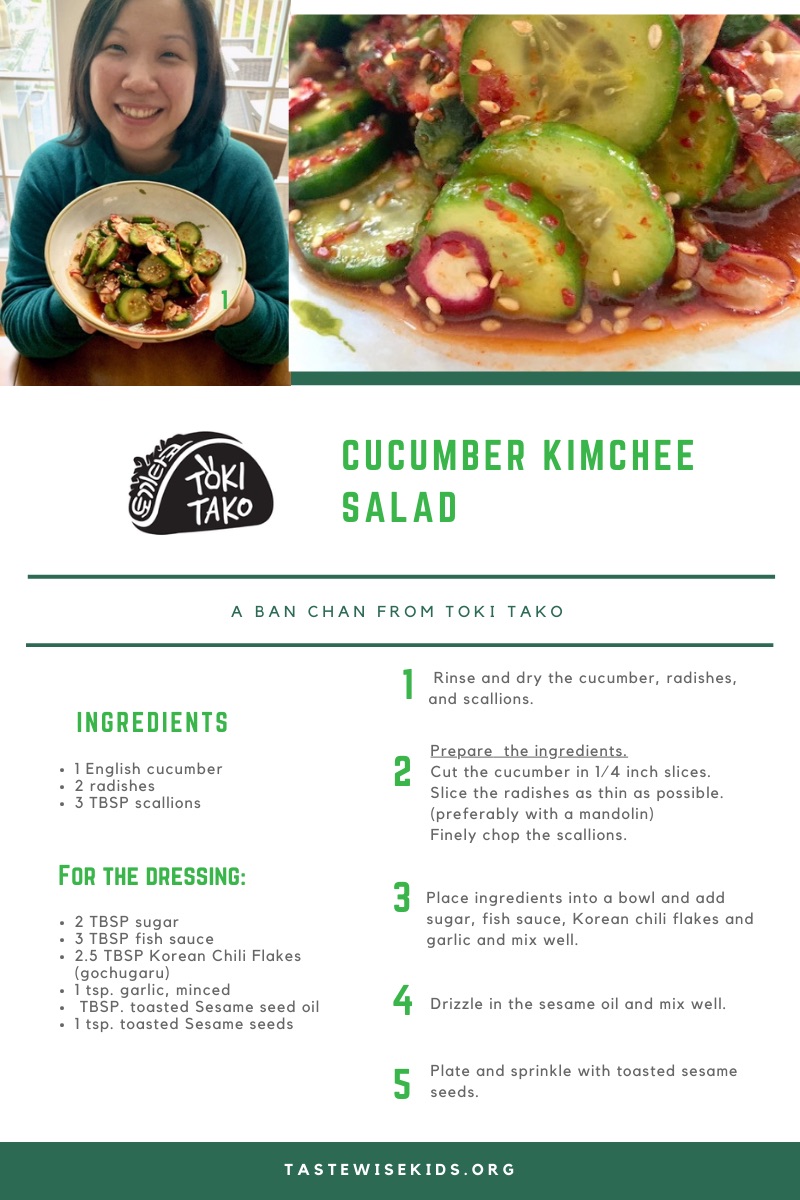 Design a Bento Box!
Bento boxes are so much fun! Originating in Japan, bento boxes are single person to go boxes and are filled with a variety of foods.  Today, bento boxes are used all over Asia as a traditional part of cuisines when rice is a main ingredient.
What goes in a bento box?  Anything can go in a bento box and that is why they are so fun to make!  Traditionally, a bento box would include rice or rice noodles, vegetables, greens, and a fish or meat.
Design your own! You can design your own bento box today.  You can print the Bento Box design sheets or draw a box on a piece of paper.  Draw pictures of what you would include, build them with play doh, or create them in any other creative way you can with materials you have at home.  Can you include a salad in your bento box?  We challenge you to build a healthy bento box and enjoy a new way to pack a meal to go!
Images to inspire your designs:
Click here for a gallery of traditional bento boxes.
Click here for a gallery of bento boxes with salads.
Share with your Bento Box salads with us!
Share what you learned or created from the activity on our social media! We'd also love to hear your ideas for what other content you'd like to see from TWKatHome. Share with us on Facebook (@TasteWiseKids) or Instagram (@tastewise_kids) and use the hashtags #TWKatHome and #myTWKsalad, or email info@tastewisekids.org.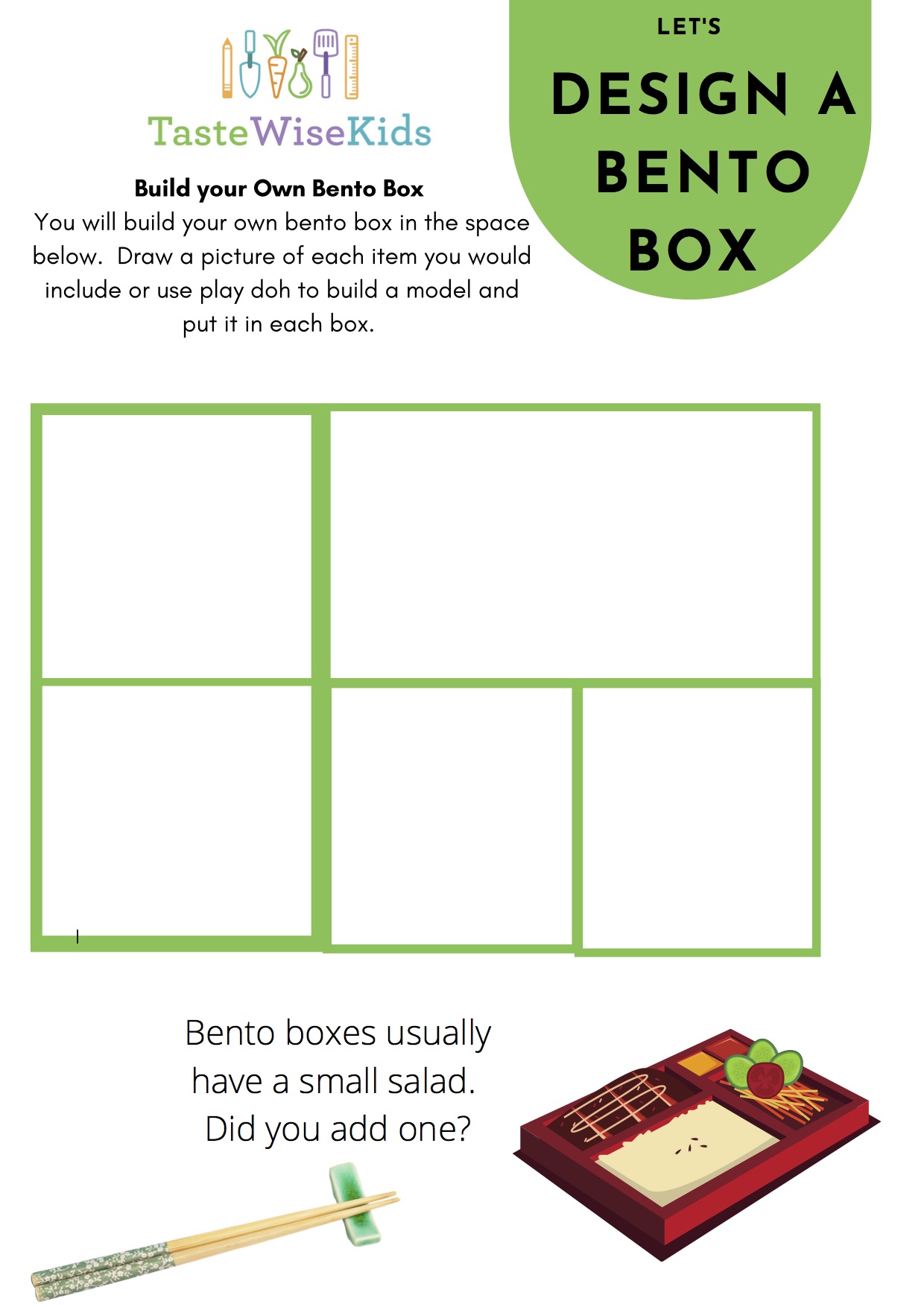 Keep Learning:
Here are other ways you can honor Asian American and Pacific Islander Heritage Month:
 Read new books together.  Children learn so much about the world around them from reading.  Here are a few great suggestions from the Print Book Store.
Visit a local landmark or museum that honors the AAPI community.
Check out an Asian cookbook from the library and try new recipes.
Watch a movie as a family that highlights Asian Americans.