#TWKatHome Activities
Celebrate Diversity in Plants, Animals & People!
Welcome to TWKatHome, our fun, free online content that helps kids and families explore food and build positive, healthy eating habits. Each month, we will provide activities and ideas for ways to engage children as they learn about food and where it comes from.
If you want to receive this monthly content directly to your email, please fill out this quick form.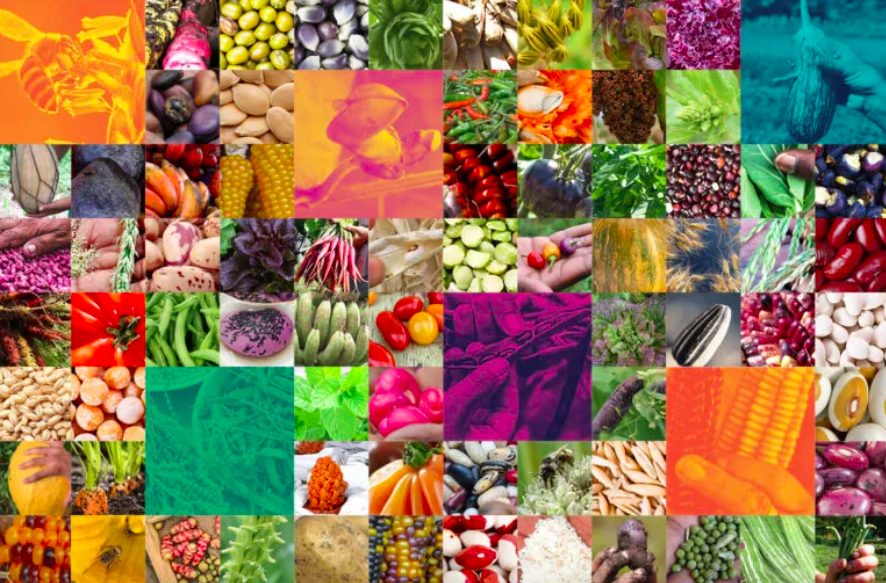 Why is Biodiversity important to humans?
Every living thing, including animals, plants, bacteria , and fungi play an important role in creating balanced ecosystems that supply oxygen, clean air, clean water, and  pollination for the plants we eat.
Diversity in a vegetable garden is important because plants protect each other from disease, they support each other with shade, and they share nutrients. A strong sunflower stem can support a vining bean plant. The plants work together and make each other stronger and healthier, just like in a diverse community of people.
Why do we celebrate diversity in June?
June is a time reserved for commemorating the LGBTQ civil rights movement and uplifting the lives of lesbian, gay, bisexual, transgender, and queer people. 
PRIDE was originally an acronym that stood for Personal Rights in Defense and Education, an organization started in 1966 to fight for equal rights for LGBTQ people in California. Pride also describes the feeling of deep pleasure or satisfaction people get from their achievements or best qualities. Pride is also defined as the "consciousness of one's own dignity." The word Pride is used to both honor an influential organization and to be proud of who we are.
The rainbow flag reflects the diversity of the LGBT community. Get creative with rainbow snacks to celebrate Pride this month.
What is Juneteenth?
Juneteenth commemorates the date—June 19th, 1865, two and a half years after the Emancipation Proclamation and two months after the end of the Civil War—when hundreds of thousands of enslaved men and women in Texas finally learned they had been freed.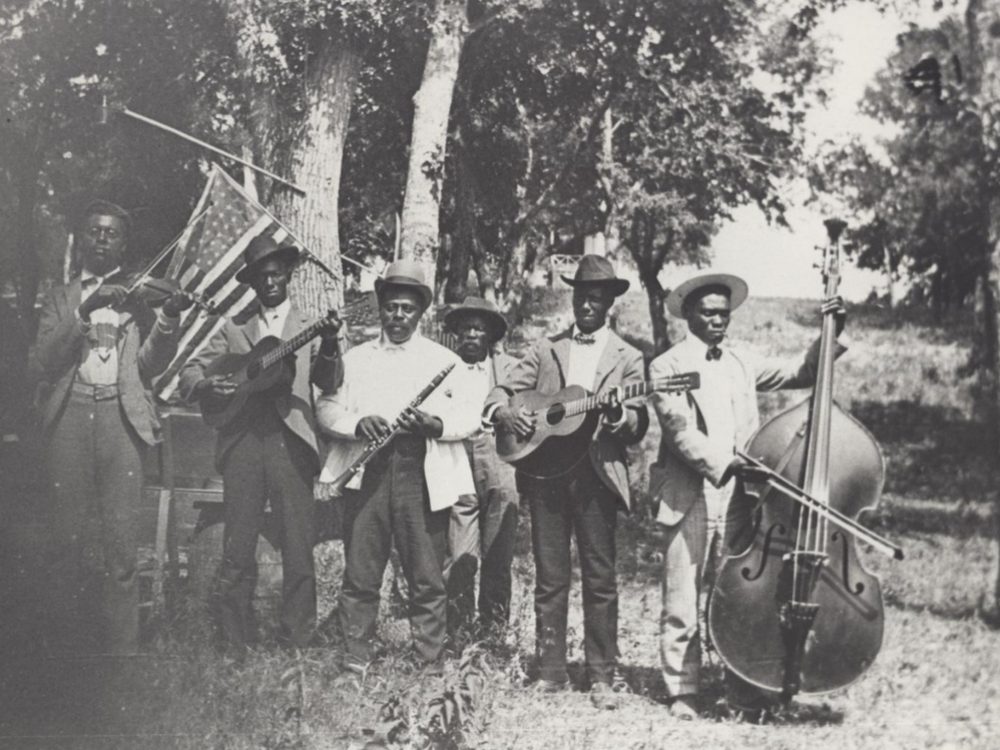 Red foods are served to represent the suffering and loss of so many people during enslavement. The color red is also associated with West African cultures, symbolizing sacrifice, transition, strength, spirituality, life, and death.
Dishes that represent prosperity are also served on this day, such as black eyes peas for wealth, collard greens for good fortune, and corn to symbolize gold.
Try some of these Juneteenth recipes:
Summer Solstice Activities
June 21st marks the Summer Solstice, where people in the Northern Hemisphere will celebrate the beginning of summer. This is also the longest day of the year. People from all over the world have had summer solstice rituals and celebrations for thousands of years celebrating the return of the light, fertility, and growth.
Watch this video to learn how to make a Daisy Chain
Make an Herb Bouquet
Herbs such as mint, rosemary, oregano, sage and chamomile can grow and spread rapidly in the summer months. Make use of this extra growth by making an herb bouquet to give to someone or to decorate your kitchen table.
Here's what you'll need:
Scissors
A vase or jar
A piece of ribbon or string
Herbs
Water
Decide what herbs you would like in your bouquet. You can choose herbs that you like the smell, taste, or look of!
Cut your herbs close to the base of the plant so the stems are long enough to tie and place in a vase. Pick off dry leaves and remove leaves from the bottom of the plant to make room for the tie.
Arrange the herbs together and tie a ribbon around them. You can gift the bouquet, use it to decorate your home, or add your herbs slowly to your favorite recipes and teas. Keep them fresh by changing the water in their vase every day.
You can download instructions for the Herb Bouquet activity here.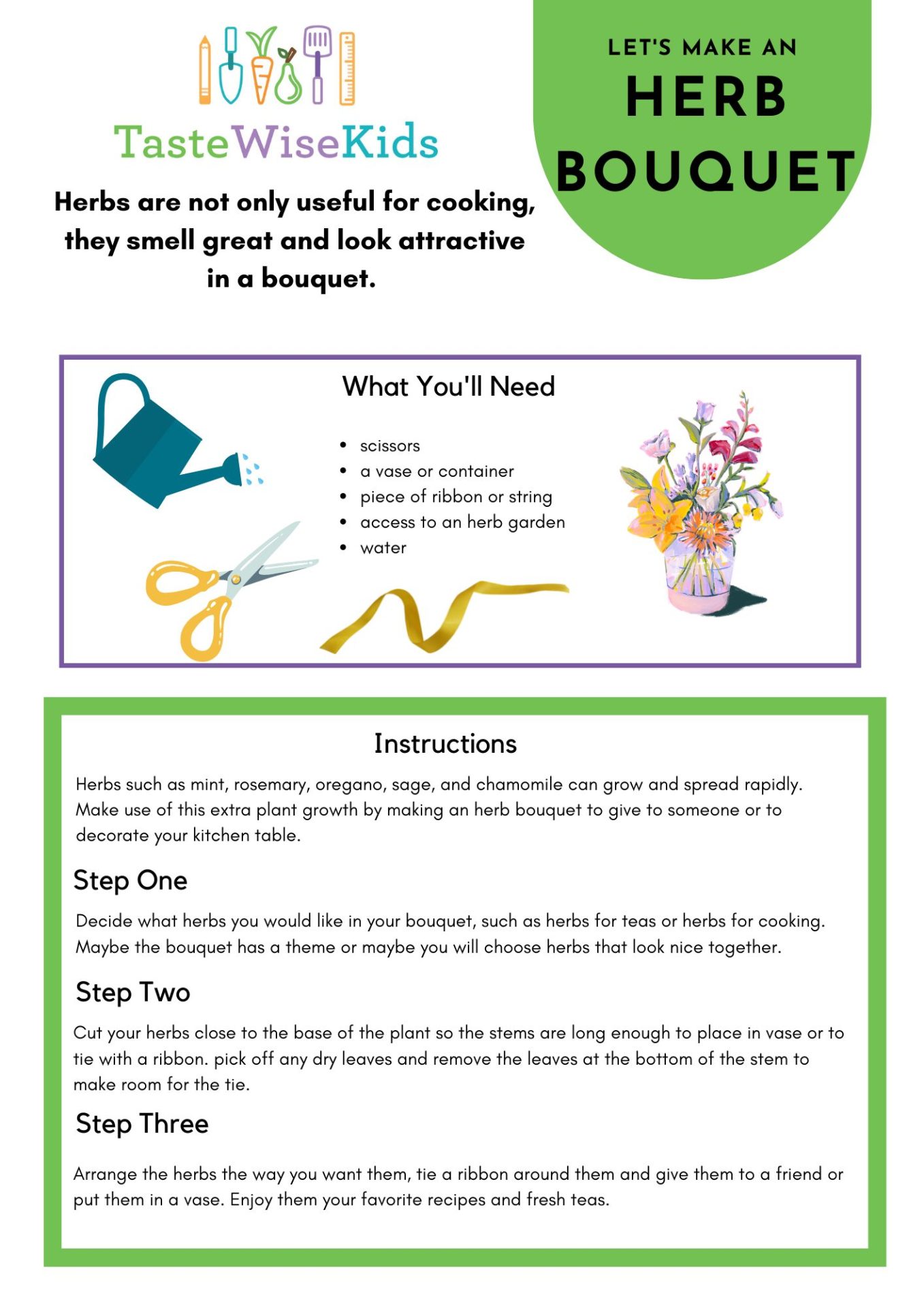 Conversation Starters
How does diversity in individuals help to make a community stronger?

How does biodiversity help to make an environment balanced?
What benefits are provided by diverse plant life in a garden?
Do you like to try new foods?
Did you know there are over 1,000 different varieties of bananas and over 10,000 varieties of tomatoes throughout the world. How many have you tried? Do they taste different?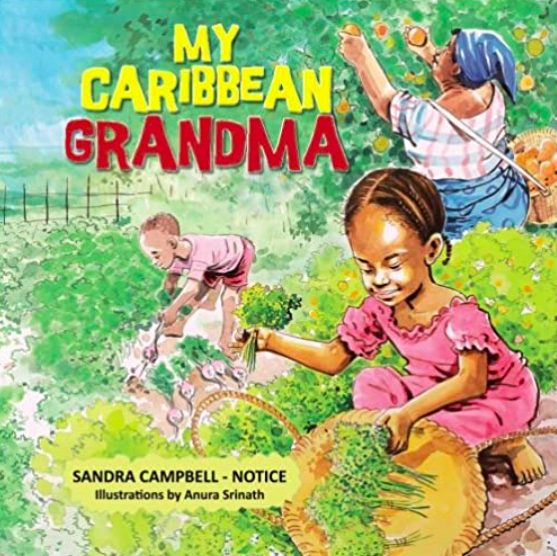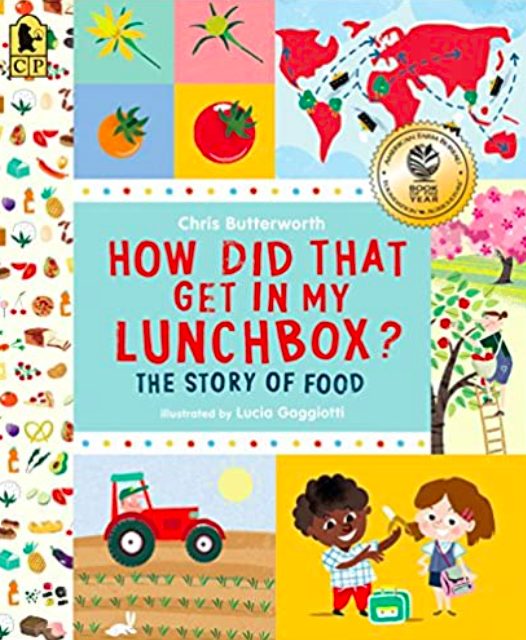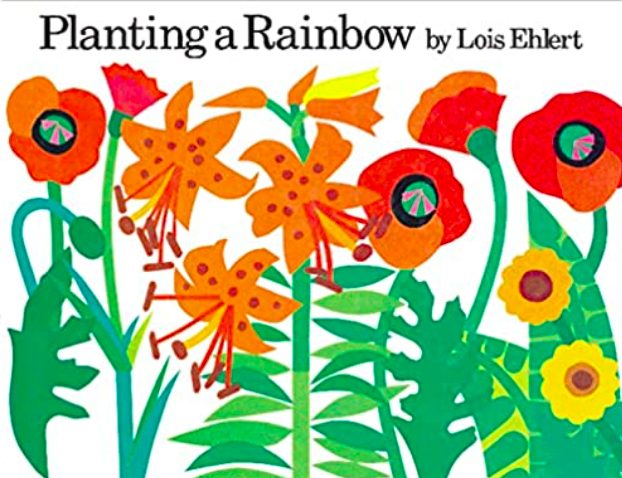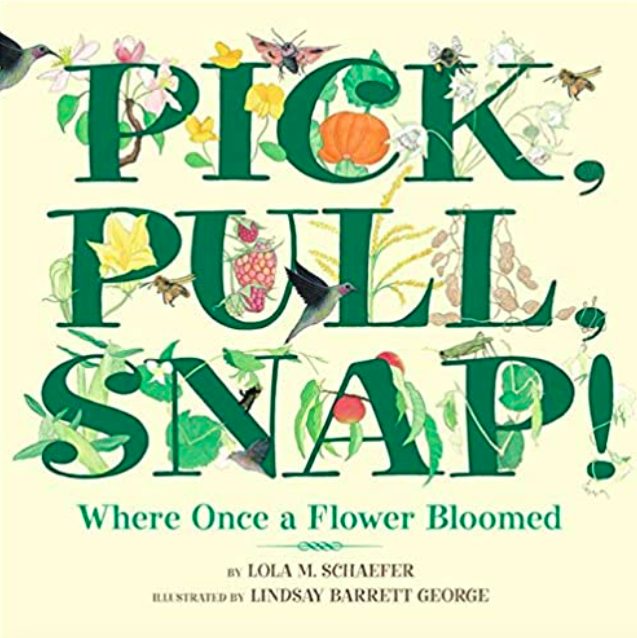 Caribbean American Heritage Month Bingo
In June, we recognize and celebrate Caribbean people and their descendants in the history and culture of the United States. Use this activity sheet to explore traditional Caribbean foods and add new flavors to your taste library.