#TWKatHome Family Fridays
Reflect and Have Fun With our GiveWise Calendar
Wendy Jeffries, Executive Director, TasteWise Kids
Our #TWKFamilyFridays series is where we hope to provide you with resources to both learn a little more about the world of food and its sources, and connect with one another in the process.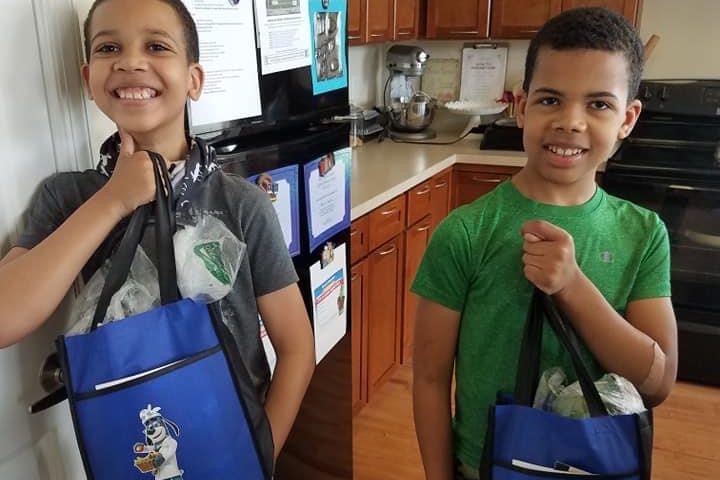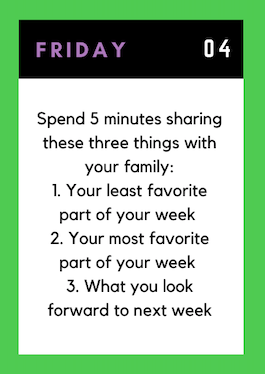 There are Lots of Ways to Give
See the activity for today from our GiveWise calendar on the left. It's important to take the time to ask yourself and your family how their week went but sometimes we just don't know where to start. Using these simple prompts is a great way to check in with your family members and often leads to more conversation.
Here's my answers:
Rainy Monday - means no walk or run for me and stir-crazy kiddos by the end of the day

Family reading time - with warm mugs of tea/hot chocolate

Starting off our holiday celebrations - Hanukkah starting plus getting and decorating our Christmas tree



What are yours? 
What is the GiveWise Calendar? We know firsthand how busy this time of year is but we also know how important it is to continue to find ways to connect with our family and friends, especially in a time when we can't be physically close. That is why this year, we decided to create a calendar with fun, small ways to show gratitude and give back to yourself and your community. It's kind of like an Advent calendar but one focused on food and connection.
Share With Us!
We would love to see and hear as you interact with the calendar- please share with us on Facebook and Instagram to continue to spread the love of food and connection.