#TWKatHome Family Fridays
Wishing You the Best!
Wendy Jeffries, Executive Director, TasteWise Kids
Our #TWKFamilyFridays series is where we hope to provide you with resources to both learn a little more about the world of food and its sources, and connect with one another in the process.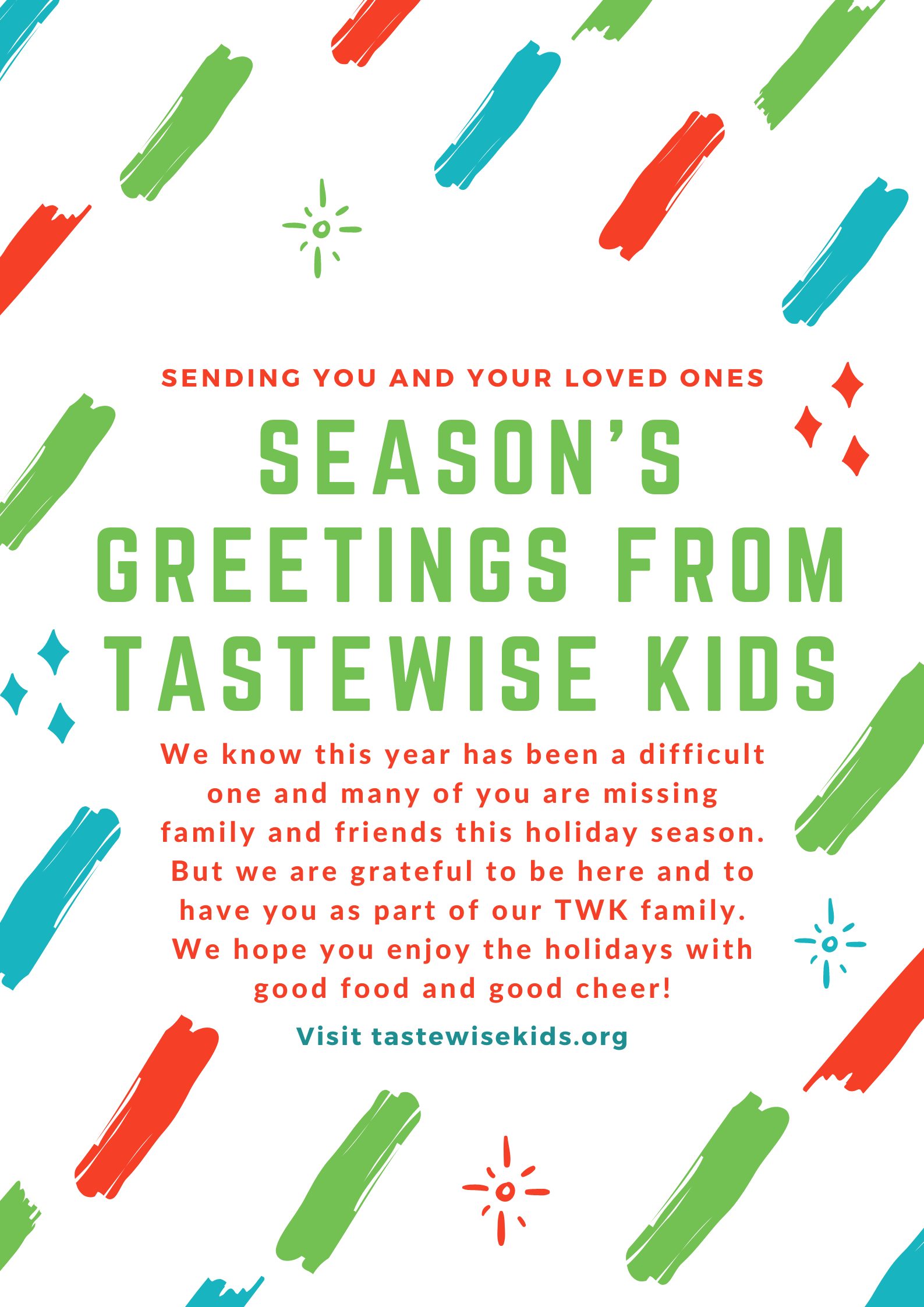 Cheers to 2021!
We can't believe that this year is almost over (and gosh are we glad!). Before we sign off on 2020 we wanted to wish you a lovely holiday season and thank you again for all your support through this crazy year.
Remember you still have a few more weeks of December to enjoy our GiveWise Calendar--new content will be posted on Monday, so check back soon!
Thinking a new year's resolution is a good idea this year? We'll be posting a New Year's activity on December 29th with suggestions for how to build healthy eating habits for you and your family. In the meantime you can check out our other TWKatHome activities for more great ways to get your family involved in food!