You helped us give more salad kits than ever!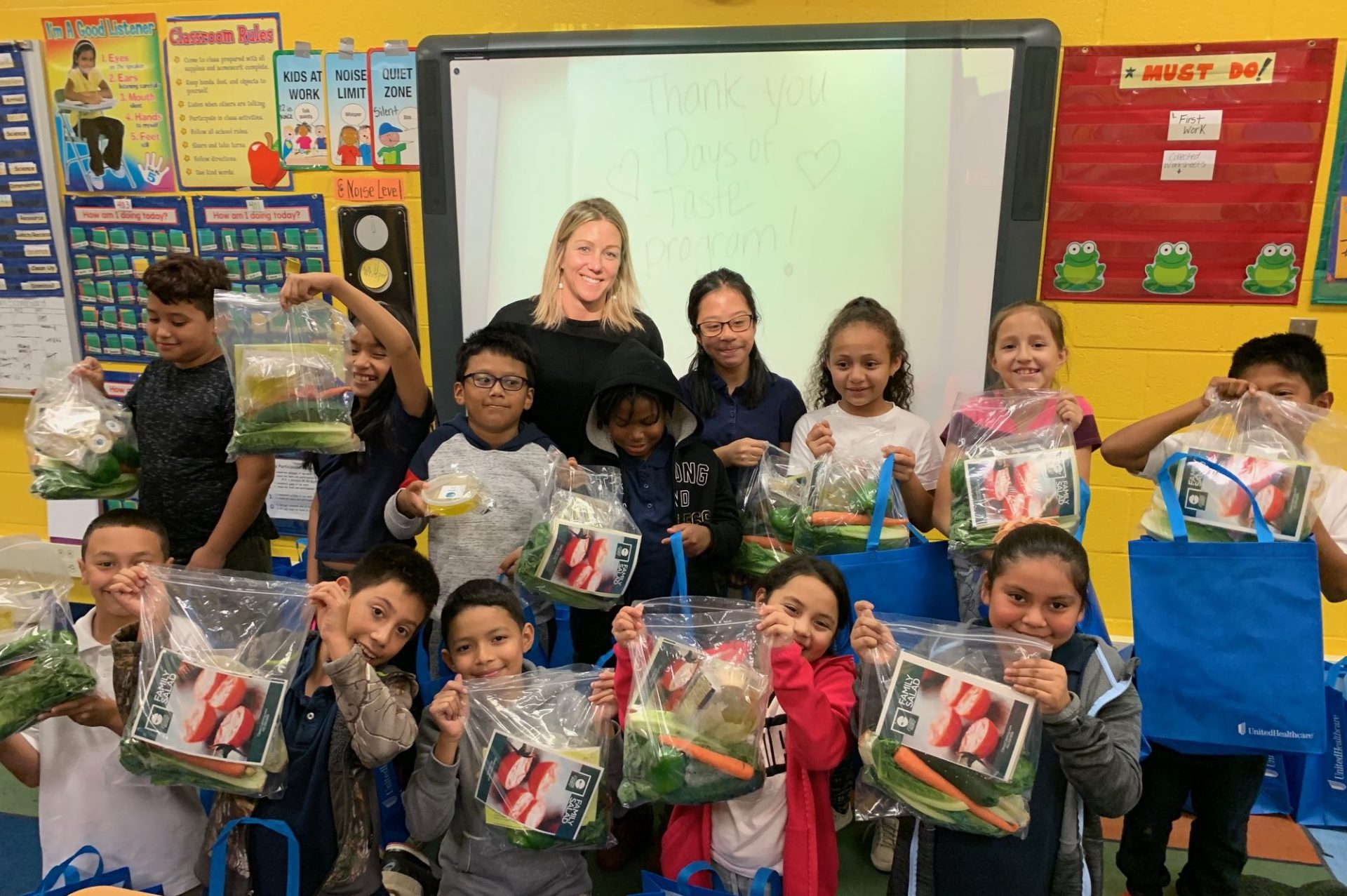 by Wendy Jeffries, Executive Director
This past May during National salad month we set a goal to raise $3,000 to provide more salad kits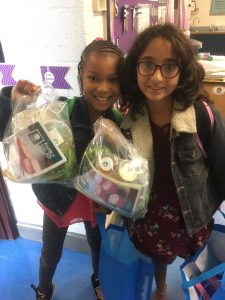 during our Fall Days of Taste semester than ever before.
Instead, you gave $5,000.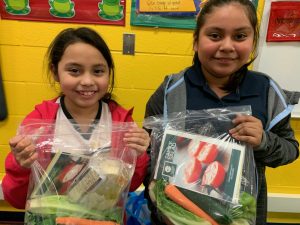 As a reminder – these kits are so important to our work. After learning all about taste and where food comes from with the help of a professional chef and farmer, and making a salad with their class on the last day of our Days of Taste program, we are able to send some students home with a fresh salad kit for four to extend their learning to their families. We would like to give these kits to all students, but are limited by our resources.
We've been busy delivering kits to wind down our Fall Days of Taste semester and wanted to share these amazing salad kit smiles with you from Havre De Grace Elementary, Owings Mills Elementary and John Rurah Elementary – schools that would not have otherwise received salad kits without the generous dollars received from our amazing TasteWise Kids donors this past May – including individuals, Atwater's, Coffee Coffee and Chiapparelli's.
Thank you so much for believing in our mission. We are so grateful – thank you!
Feeling inspired? Help us give more salad kits here.