Family Tip: Put each family member in charge of a dinner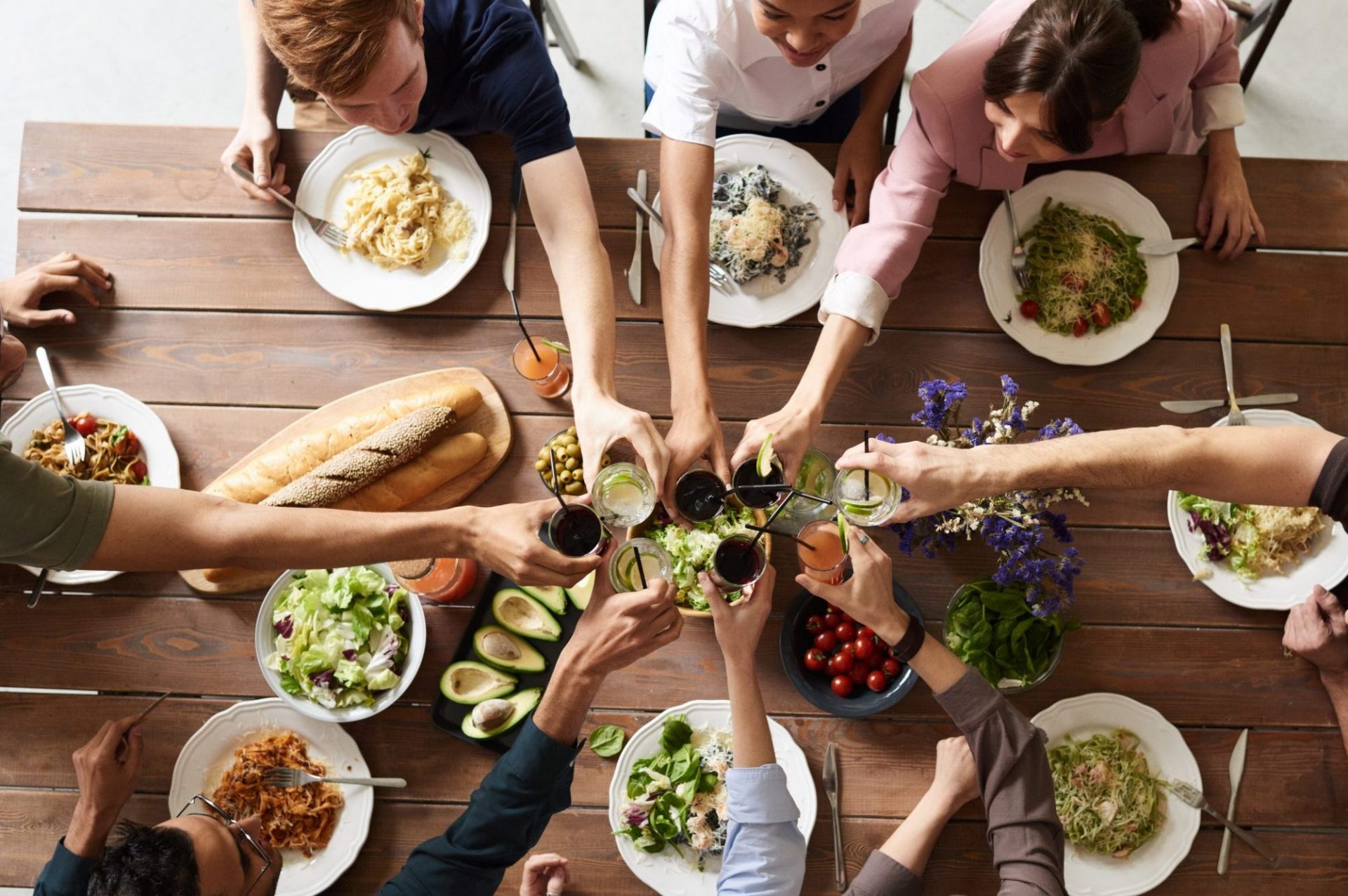 Date: April 17, 2020
by Wendy Jeffries, Executive Director, TasteWise Kids
Our #TWKFamilyFridays series is where we hope to provide you with resources to both learn a little more about the world of food and its sources, and connect with one another in the process. 
Check out our entire series of family tips here. 
Given that many of us are home on a nightly basis now and so are likely trying (or needing) to cook more at home, here's one tip we have started at our house that has become a lot of fun (and helps with dividing the work behind cooking daily). Assign one dinner a week to each family member – kids included. There are obviously lots of ways to go about this so feel free to get creative and figure out what works for your family and/or situation. Here's a few ideas and suggestions to help get you started.  
Ages of kids
Of course having kids help will look different for different ages (with our 2 year old it means that we eat some kind of noodles on her night) – kids can help to select the recipes, cook the whole dinner, or anything in between. If you have a few kids at home, maybe pair them up into teams (older with a younger kid) and have them work together on a meal. 
If dinner is not a good time
Maybe you work in the evenings so dinner is too stressful, maybe you are one of our essential personnel (thank you!) and so are still working and need meals to be packed to go. So think about how this could work for you and adapt it– maybe it's better to make breakfast or lunch your "cooking" meal and divide up those meals instead. Or, create family "meals on the go" – plan to make meals that are easily packable (I'm sure you can create better version of a "lunchable"!). 
If your kid wants nothing to do with the kitchen
Make it a competition – who can find the "fastest" meal to make with pasta and at least 3 other ingredients? Set up a score sheet on the fridge and see who can cook and clean up the fastest over the course of the week. Or think about what your kids like to do and try to build from there – ask your kid to make a dessert instead of the main course, have them help select music to go with the dinner, do breakfast for dinner, etc. Another approach is to tie into something they are learning or interested in – if they have a book or TV show they like, could they make a meal that would fit that time period or theme? Plan to "visit" a country and eat that cuisine (maybe even dress up in costume or play some appropriate music for the evening). Start movie night with a meal that would fit the movie (think spaghetti for Lady and the Tramp or Godfather; or what would be fun before watching the Incredibles?) 
How to get started?
While you can just jump in and see what works (if this works for your personality and family, just go for it), I have found it works to do a little planning. Plus, it becomes another activity to fill long days – and for my kids, they find it fun to think about it. We take about 30 minutes once a week (what works for our family is after breakfast on Saturdays) to look at recipes, talk about what we might make and create a plan and grocery list.
However you approach it, get the kids involved – dig out grandma's recipe box which they might not remember you have, search online to see how to use some ingredient you want to use up (this week I found a few ways to put a LOT of lentils to use), and strategize how to make sure it's always not the same vegetable prepared the same way (maybe try to roast it and microwave it and see if tastes different). 
When trying new foods, we also love to use our TWK Tasting Sheet to guide the conversation – it gets kids using all 5 senses when exploring news foods, and is fun to fill out as a family! If looking for words to describe new foods, also don't forget to check out Words to describe Taste, for ideas on what to say instead of yuck and yum!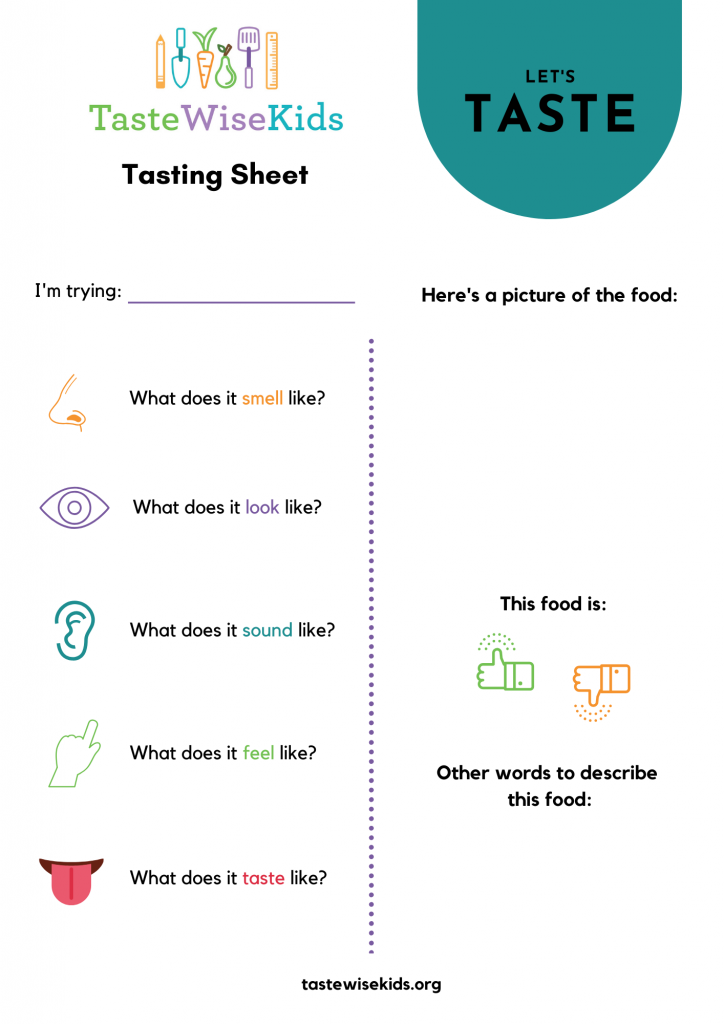 Whatever you do, use this time to not just get good meals on your table but more importantly to connect and have fun over food with your loved ones. Happy Tasting!