Get Involved with TasteWise Kids
HOW CAN YOU HELP?
Stay in Touch
One of the best way to help is to stay up to date on what we are doing, and spread the word! Sign up for updates and you will receive our monthly newsletter, Tasting Notes.  Follow us on Facebook and Instagram.
Give your Time
Consider supporting TasteWise Kids as a volunteer in the classroom and/or on the farm with our Days of Taste program, at a workshop or special event, or organize a group of volunteers through your employer.
We also need help behind the scenes! Provide logistical and organization support to TasteWise Kids in areas such as website development, social media, organizational/office skills and database support.
To learn how to get involved, please email us at info@tastewisekids.org, and we will get back to you shortly.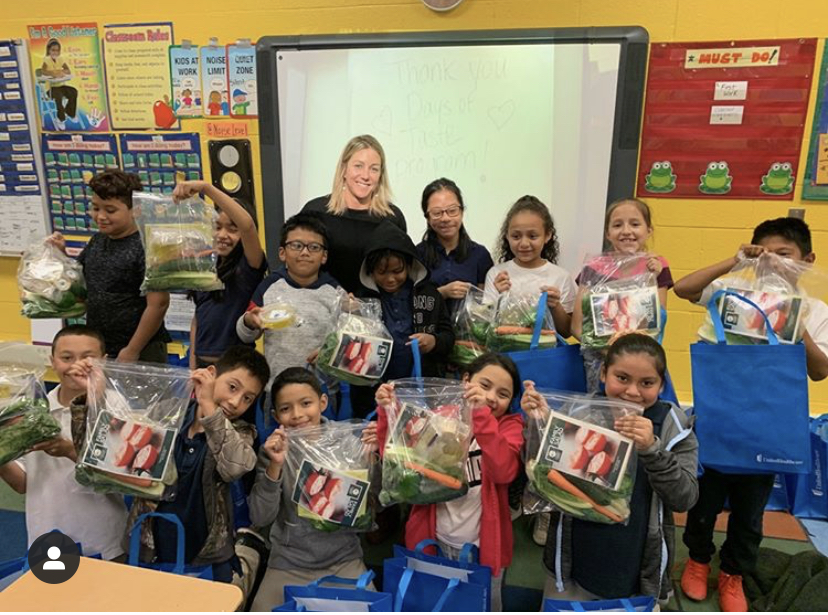 Donate Funds
We are so grateful that you are considering supporting our cause. Making a donation should be easy! We have designed many ways that you can give:
Make giving easier on your wallet by setting up a recurring donation, giving smaller amounts throughout the year via our online donation page.
Write a check to TasteWise Kids and mail to:
TasteWise Kids, PO Box 751
Brooklandville, MD 21022
Sign up for Amazon Smile and select TasteWise Kids as your charity. A portion of every purchase you make will be donated to TasteWise Kids.