Yes, we want more kids to like to eat vegetables. But we're teaching it to them in a way that is fun and makes sense to them! That is why we started TasteWise Kids -  to empower children of all ages to think about food in new ways, to explore their own sense of taste, and to realize that flavorful, nutritious food, and good health go together – naturally.
Why are food and nutrition education necessary? Consider the facts:
less than half of school-age children in Baltimore eat breakfast on a daily basis
38% of adolescents consume vegetables less than once daily
1 in 3 kids and teens eat fast-food in a given day
in the last 20 years, the percentage of overweight children has more than doubled.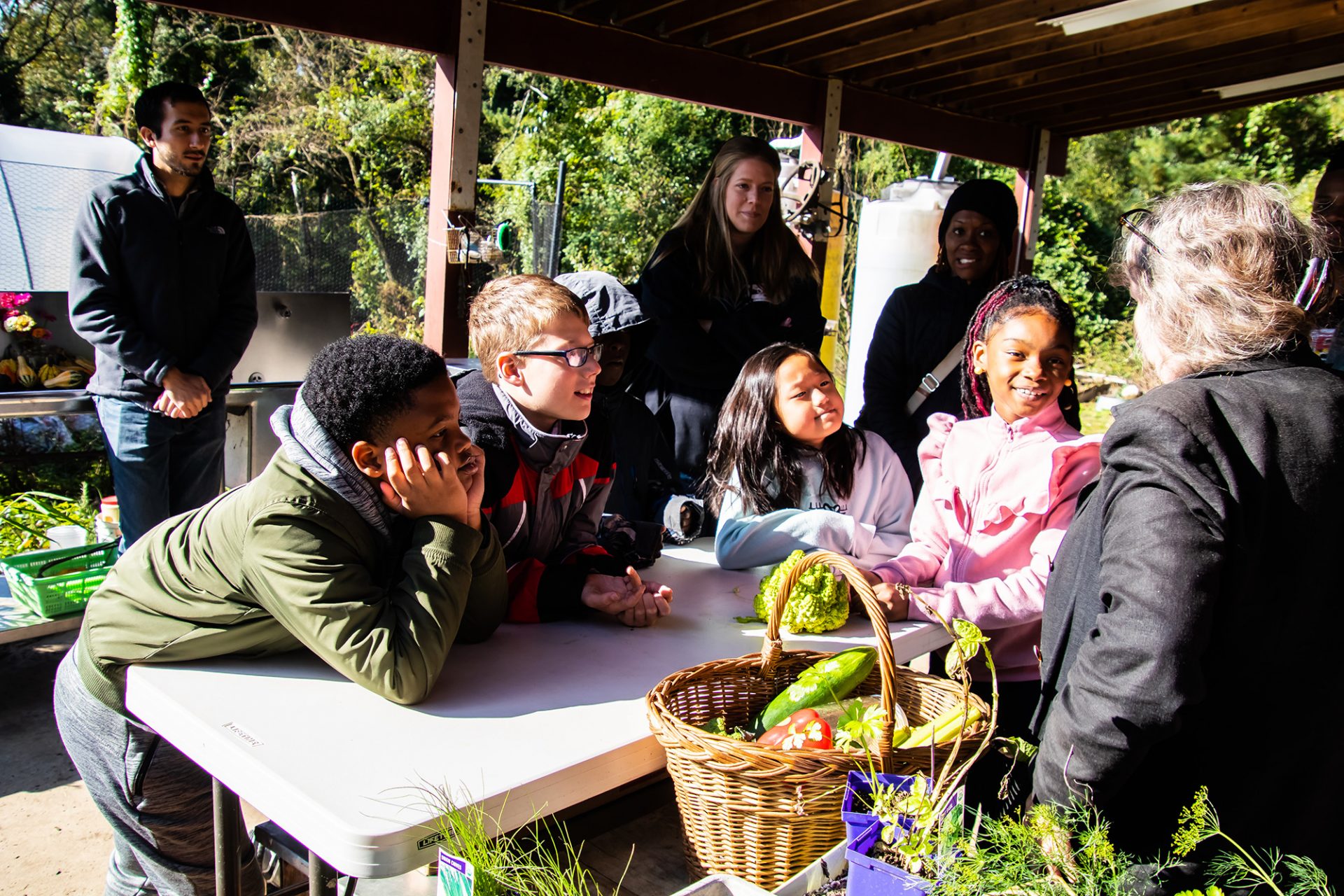 Check out our infographic to learn more about the need for quality food and nutrition education in our community.
Regardless of background, income, or experience, too many kids today do not have a good understanding of where their food comes from. Even more, have not had the opportunity to try a variety of fruits and vegetables to know what they like.
We are trying to change this and science backs up our approach. Research shows that learning healthy eating habits at an early age can make a lasting impression. In a study published in the Journal of Nutrition Education and Behavior, young adults (ages 18 to 23) who learn cooking skills make better choices at ages 30 and up, including being more likely to prepare meals with vegetables, eating less fast-food, and serving "family meals" more often. We are trying to make this happen at even earlier ages as we know it's never too early to start healthy eating.
"I thought broccoli came from a factory."
"All vegetables are nasty."
What Makes TasteWise Kids Different?
We want kids to get excited about food as that is the first step towards building healthy habits. So we take a fun, interdisciplinary approach in our work. Unlike many other non-profits which use a singular focus, we teach our students about the amazing world of food using multiple perspectives at once.
Health and nutrition
Agriculture and environmental stewardship
Career Awareness/Development
Culinary and preparing food to individual taste preference
Social aspects of eating with friends and family
In addition, we keep our programming simple and engaging by following three fundamental principles.
As food enthusiasts and professionals, we know that fostering healthy eating habits at a young age can lead to healthy, vibrant lives for adults. And as educators, we know that empowering kids to discover something for themselves — which foods they like and why, for example — is a much more exciting, fun and memorable way to learn than reading a textbook.