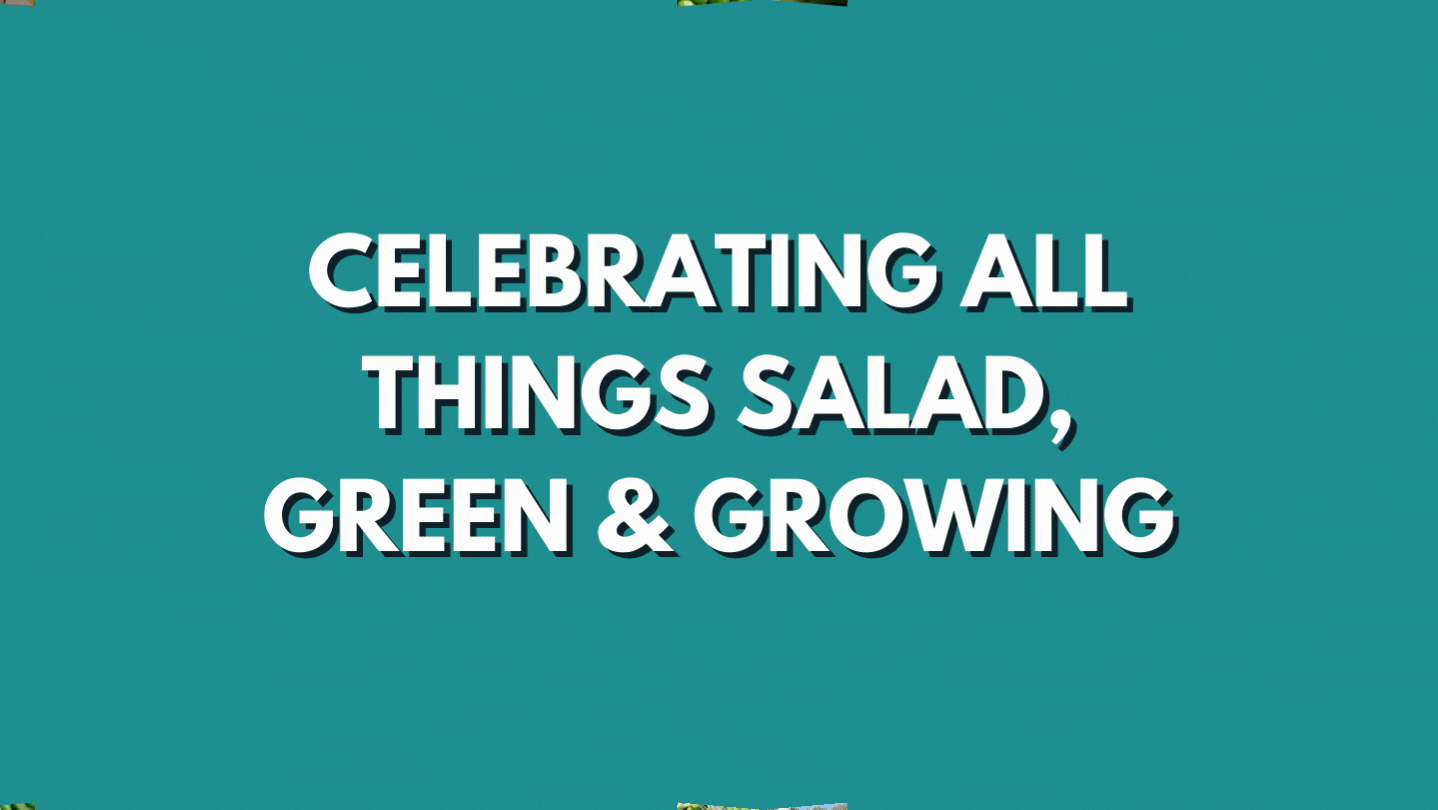 May is National Salad Month!
In 2022 we're celebrating all things salad, green, and growing while also raising money to promote healthy eating and food education. We'll have lots of amazing activities, guest contributions from local chefs, and of course, salad recipes to share throughout the month so be sure to stay tuned.
Here are a few ways you can help:
Spread the word about National Salad Month to friends, families and fellow educators
Make a donation to TasteWise Kids
Participate in an activity or grab a salad from one of our Restaurant Promotion Partners ($1 from each salad goes directly to us)
Challenge friends to eat salad in May and donate the cost to TasteWise Kids
Check out below for more details about our programming and partners and get tasting!
May Chef Story Time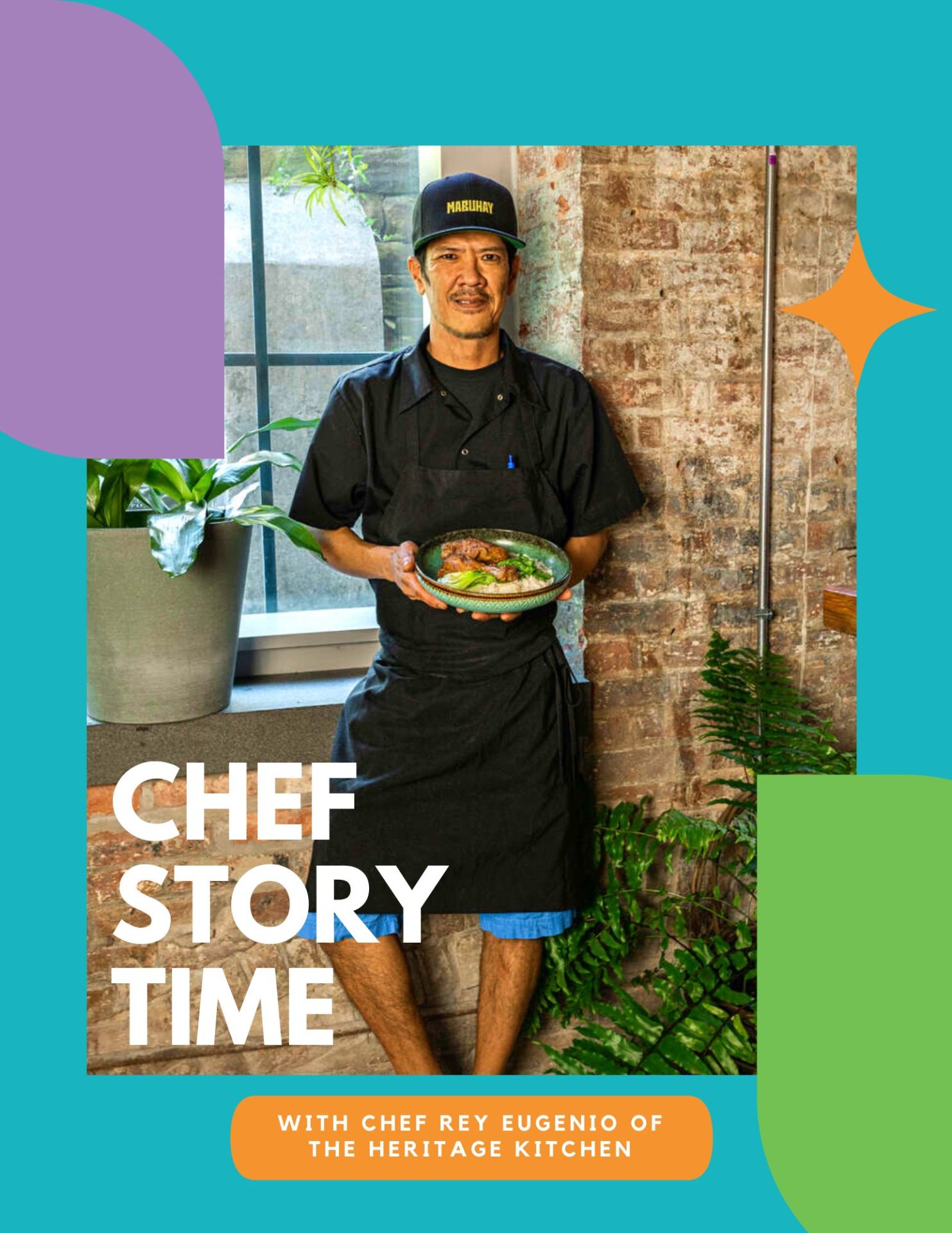 Celebrate all things salad and Asian American Pacific Islander Heritage Month with TasteWise Kids and Chef Rey Eugenio, Chef & Owner of Heritage Kitchen. Rey will be reading a story, sharing a recipe and answering questions. Come joins us for fun and learning. 
May 12th
4pm - 5pm
Free
Register Here
A Salad Adventure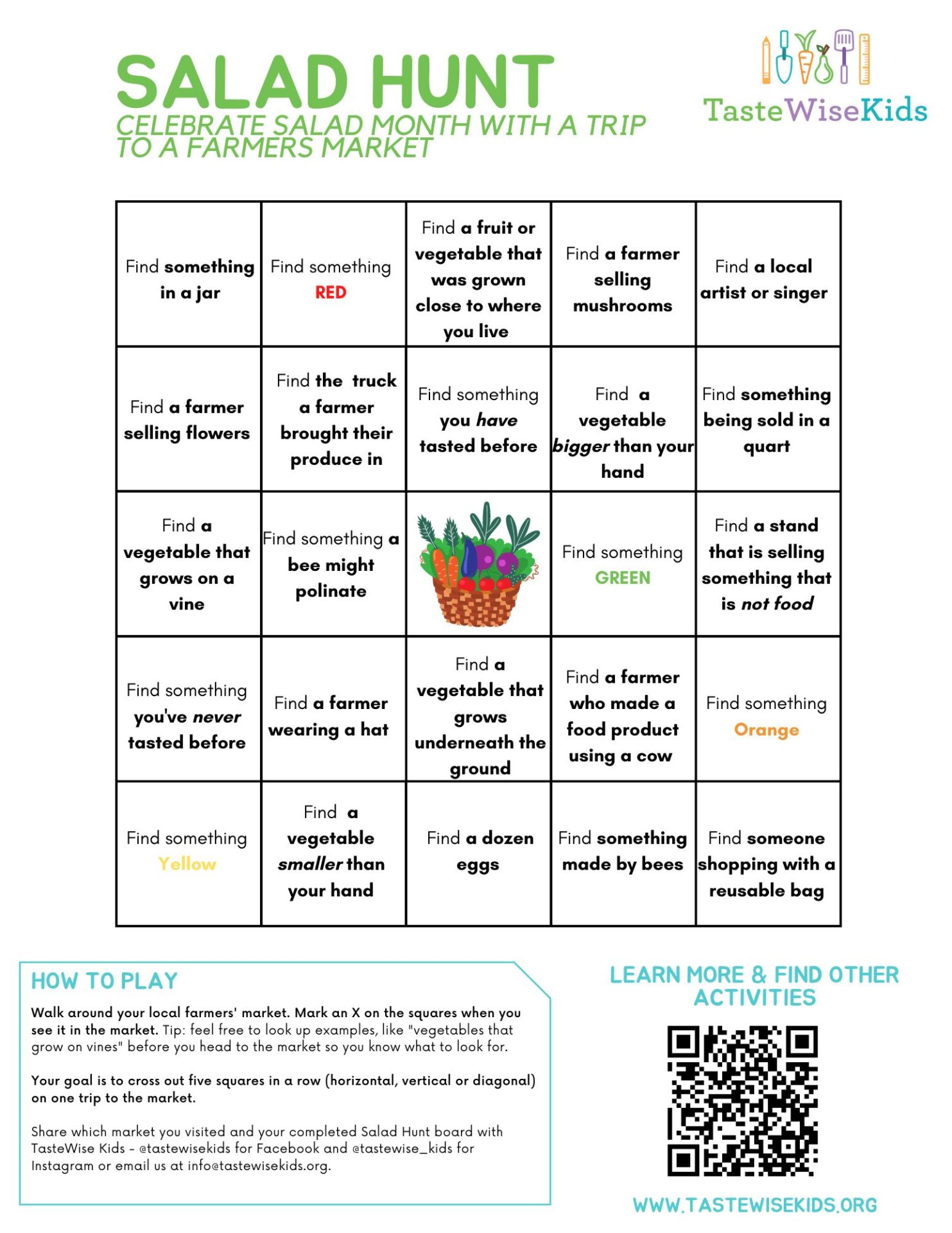 Each month we create a special bingo board to help kids and their families try new foods, discover tastes, and learn about how plants grow. May's bingo board is an extra special salad adventure for you to use at your local farmers market or at home. 
Download Now
May At-Home Activities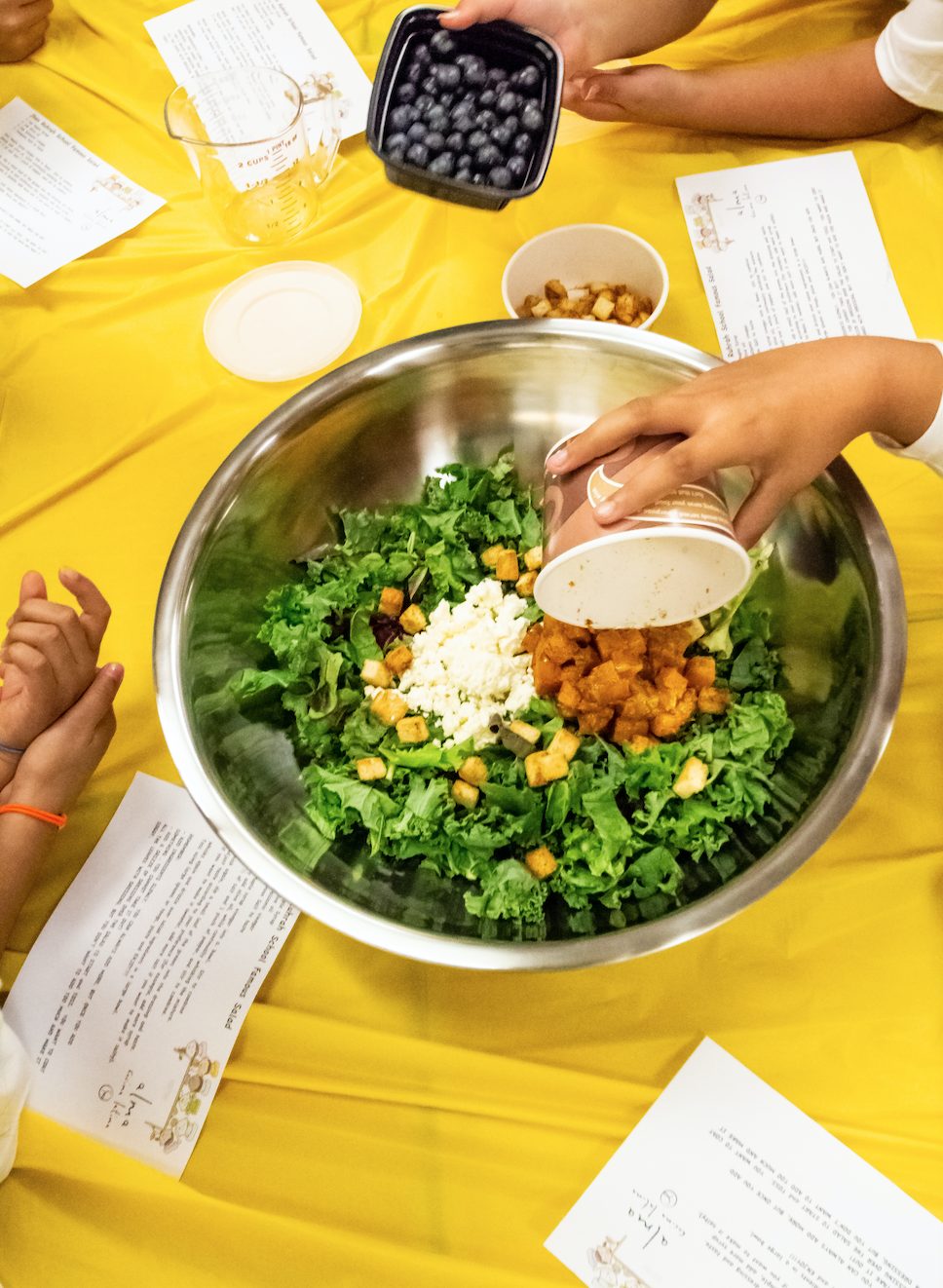 From learning about salads from all around the world to starting your own salad garden at home, we have lots of great activities included in our TWKatHome May content. Our at-home activities are designed for a range of ages and can often be done with only household materials like paper and writing implements.
We also share some great reading suggestions to learn more about salad and prompts for discussion!
Check Out the Activities
National Salad Month Restaurant Partners
We're so lucky to partner with some fellow-salad lovers this month to help us reach our fundraising goals. Just visit one of our Salad Month partner restaurants and purchase their featured salad. $1 for each salad goes back to TasteWise Kids.

We're excited to have SweetGreen as our sponsor for our 2022 National Salad Month campaign! Along with supporting our programming efforts they will also be giving away a limited quantity of free salads to TWK supporters. Stay tuned for details on how to enter the giveaway!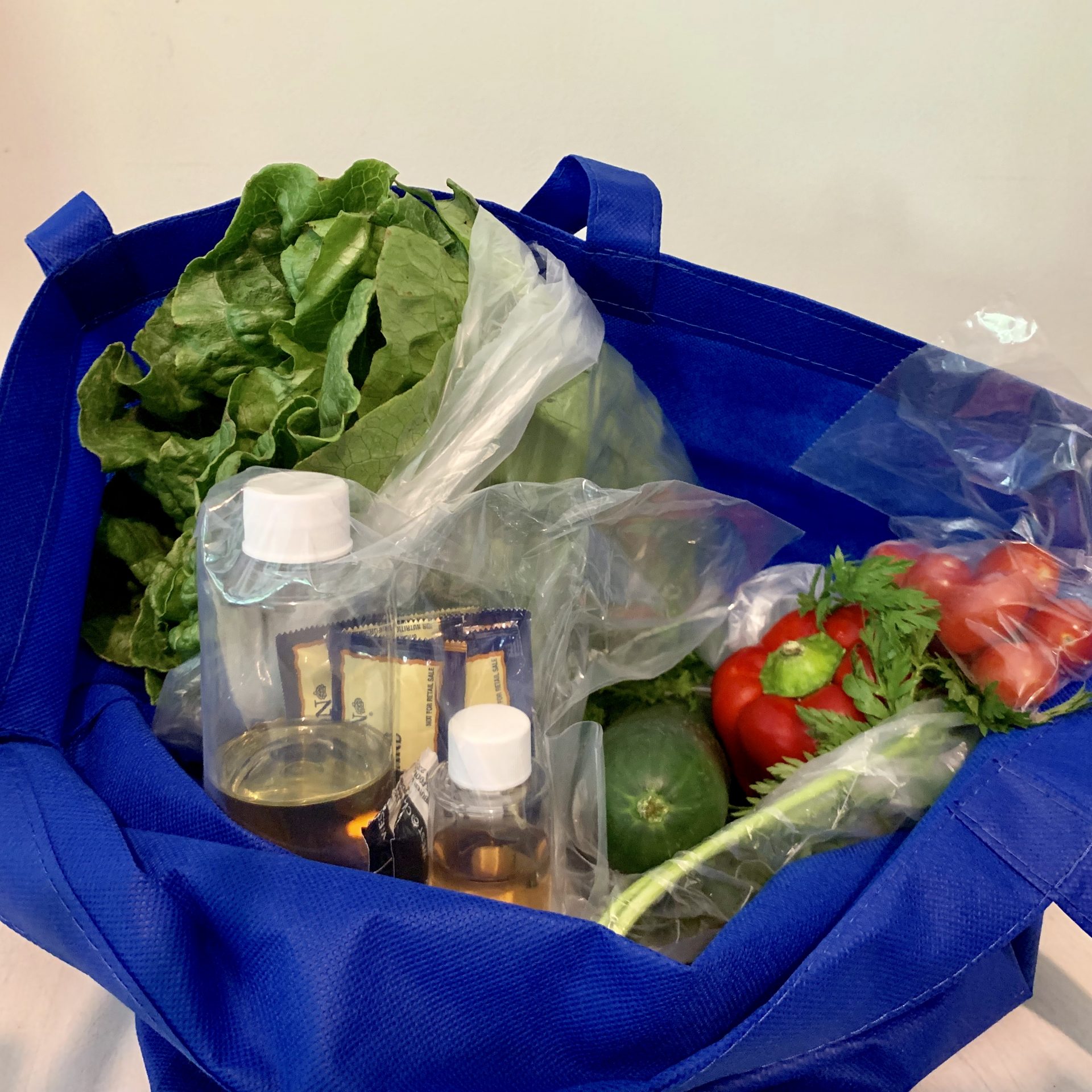 Additional Salad Celebrations!
There are lots of other ways to celebrate all things salad, green and growing and we want make sure you know about them! We'll be adding events, videos, and additional activities here all month long.  Be sure to check back soon for other ways to celebrate Salad Month! Follow us on Facebook and Instagram to stay updated.
Help us achieve our mission to make food education fun!

Curious about how your contribution during National Salad Month and beyond will help students in Maryland gain access to healthy foods and healthy habits? You can learn more about salad kit and our in-person programming, Days of Taste, here.