Our signature program, Days of Taste, teaches 4th graders about the elements of taste and the journey of food from farm to table.
The program is a three-part interactive learning experience that introduces students to the elements of flavor - sweet, sour, salty, and bitter, encourages them to try mixing flavors to change the way food tastes, and allows them to participate in food's journey from farm to table. The program takes place in the classroom and on a working farm, and includes activities led by a local chef and local farmer.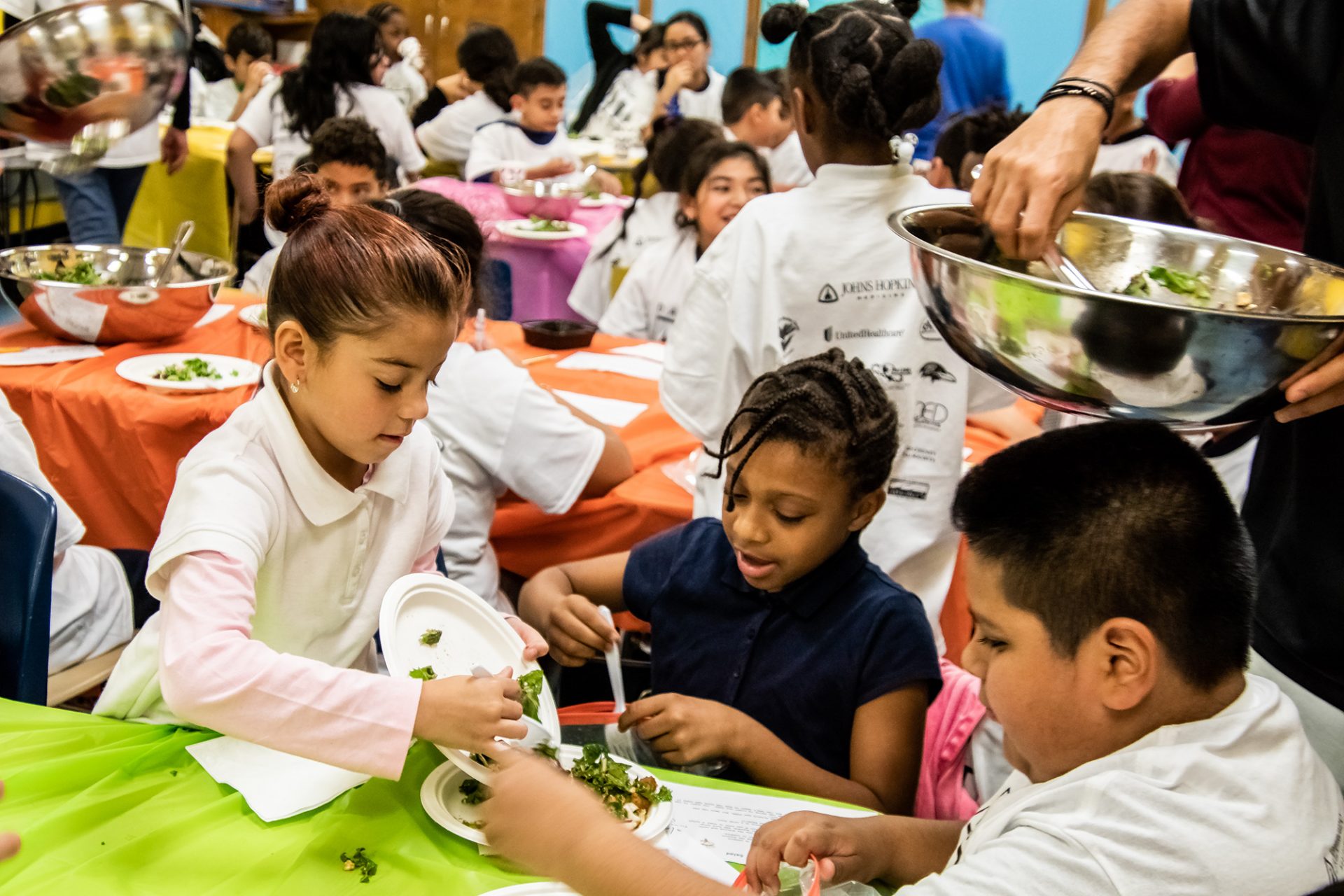 Day 1: Taste Basics
---
In the classroom, students do hands-on (and "taste buds-on") activities led by a local professional chef. They evaluate diverse foods and experience the four traditional elements of taste: salty, sour, bitter, and sweet.
The concept of balance in foods, for good nutrition and good taste, is introduced.
Day 2: Farm Trip
---
Students visit a nearby working farm. Guided by the farmer, students see first-hand how vegetables are grown, how animals are raised, and how the food is prepared for delivery to area farmers markets.
Day 3: Salad Prep
---
Back in the classroom, with the help of a local professional chef, students make their own farm-fresh salad and vinaigrette dressing using seasonal vegetables and fruit, and continue learning how to balance ingredients.
Student Reflections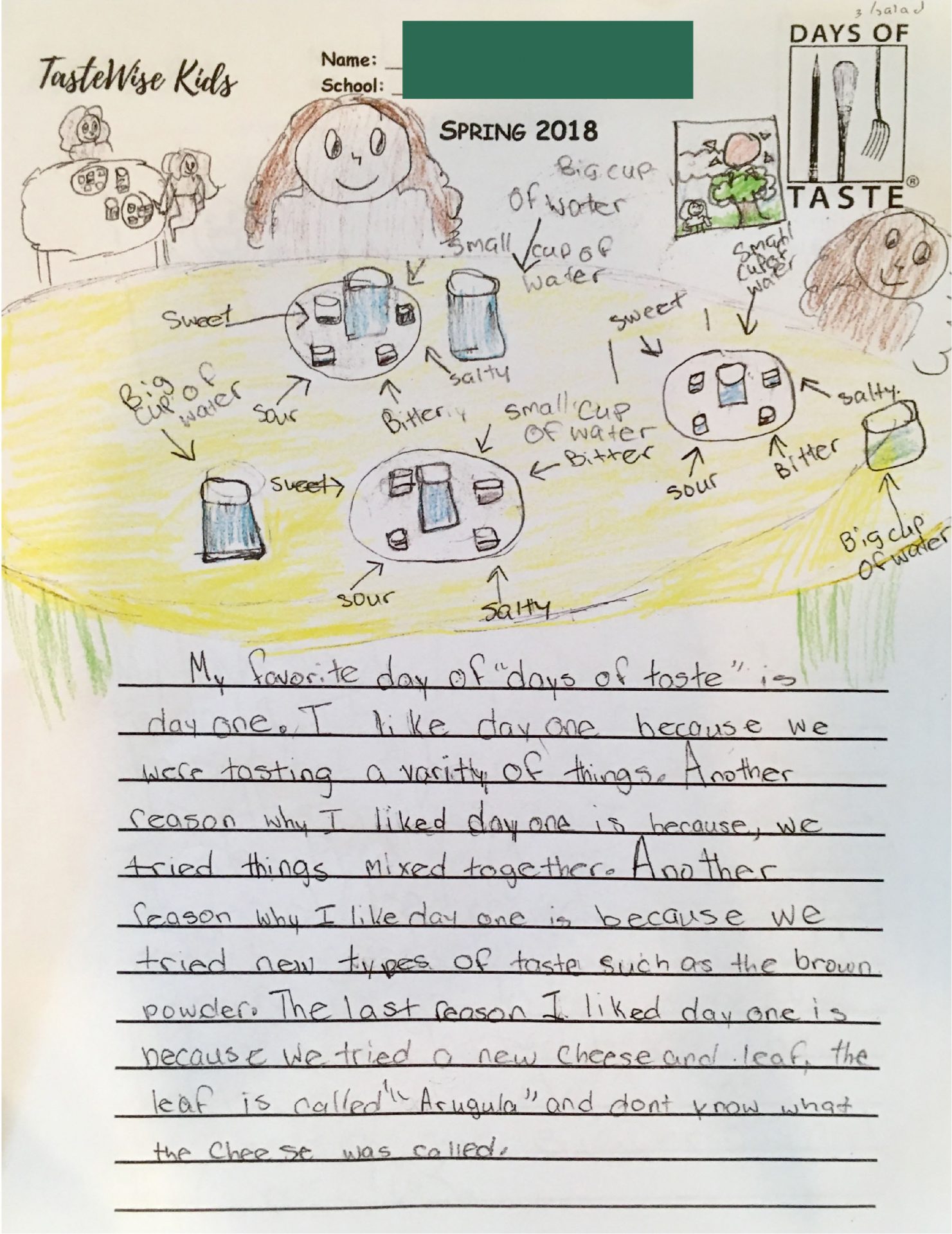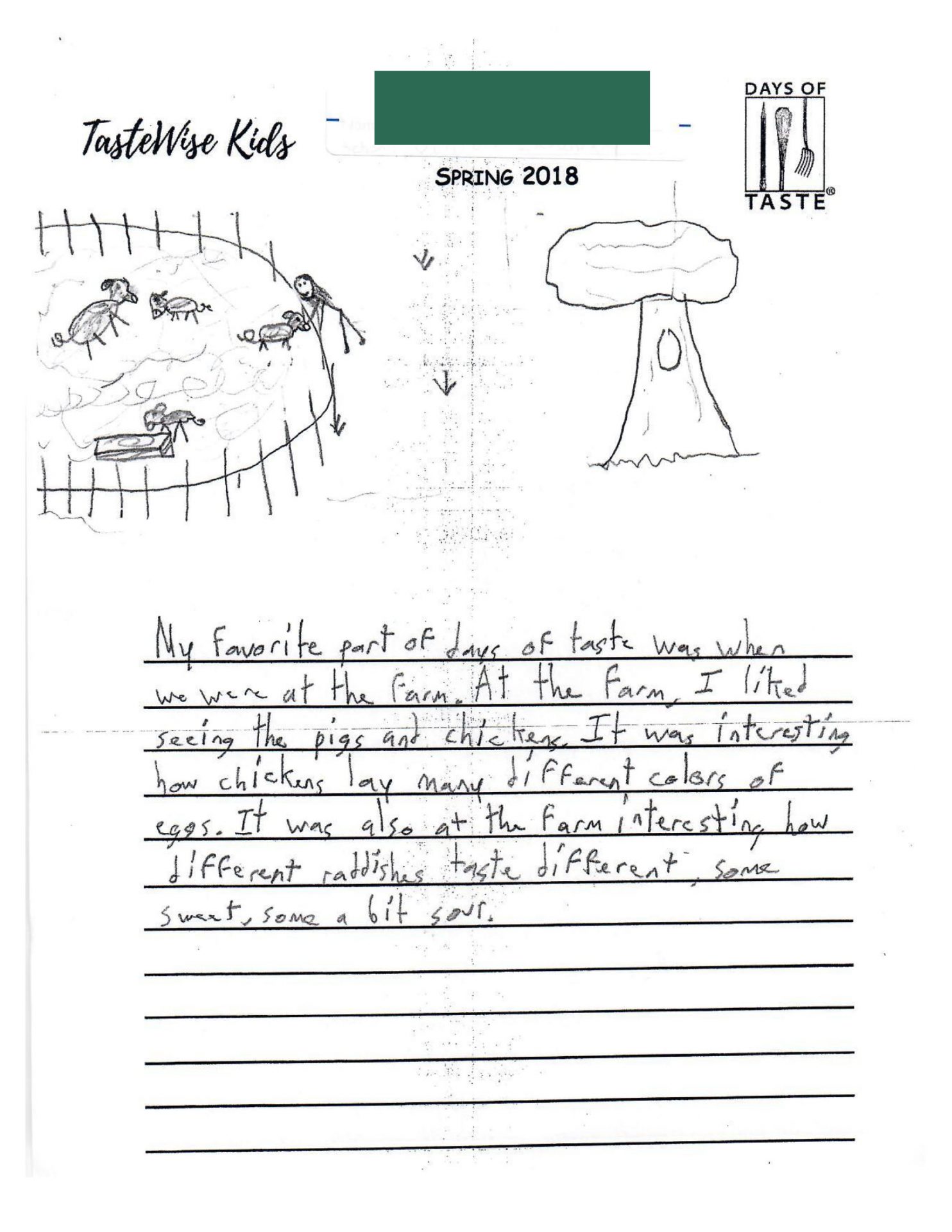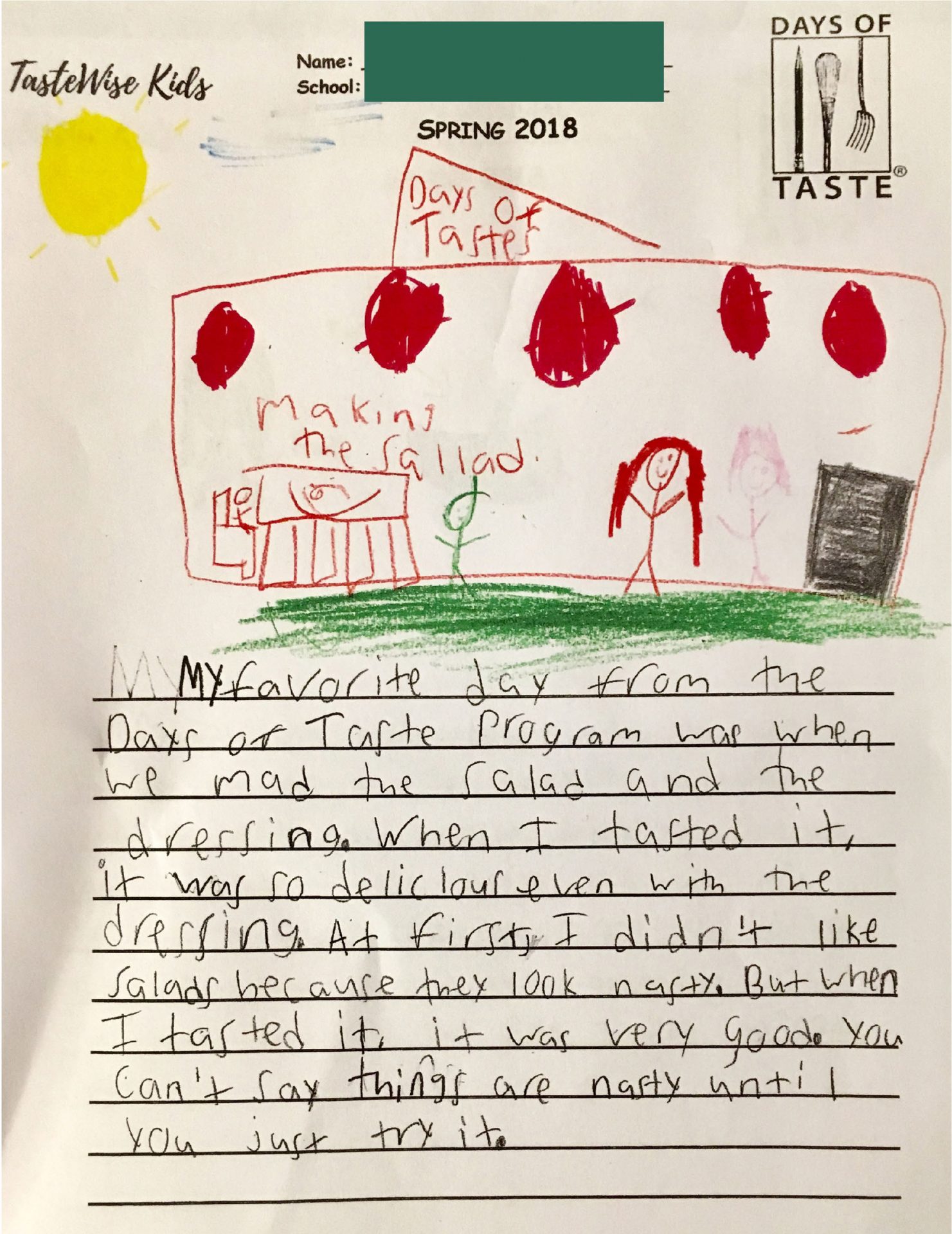 Please click here for a list of 2018 Days of Taste schools, chefs, farms and partners.
This program relies on volunteers to help run the program, and Chefs and Farms to impart their professional expertise in the classroom and in the field. If you'd like to get involved, please visit our Get Involved section.