Our Days of Taste program teaches 4th graders about the elements of taste and the journey of food from farm to table.
The program is a three-part interactive learning experience where students engage in taste experiments, learn how to prepare their own food, and discover how food is grown.  With a Take-Home Salad Kit, students extend what they are learning into their homes. The program takes place in the classroom and on a working farm, and includes activities led by a local chef and local farmer.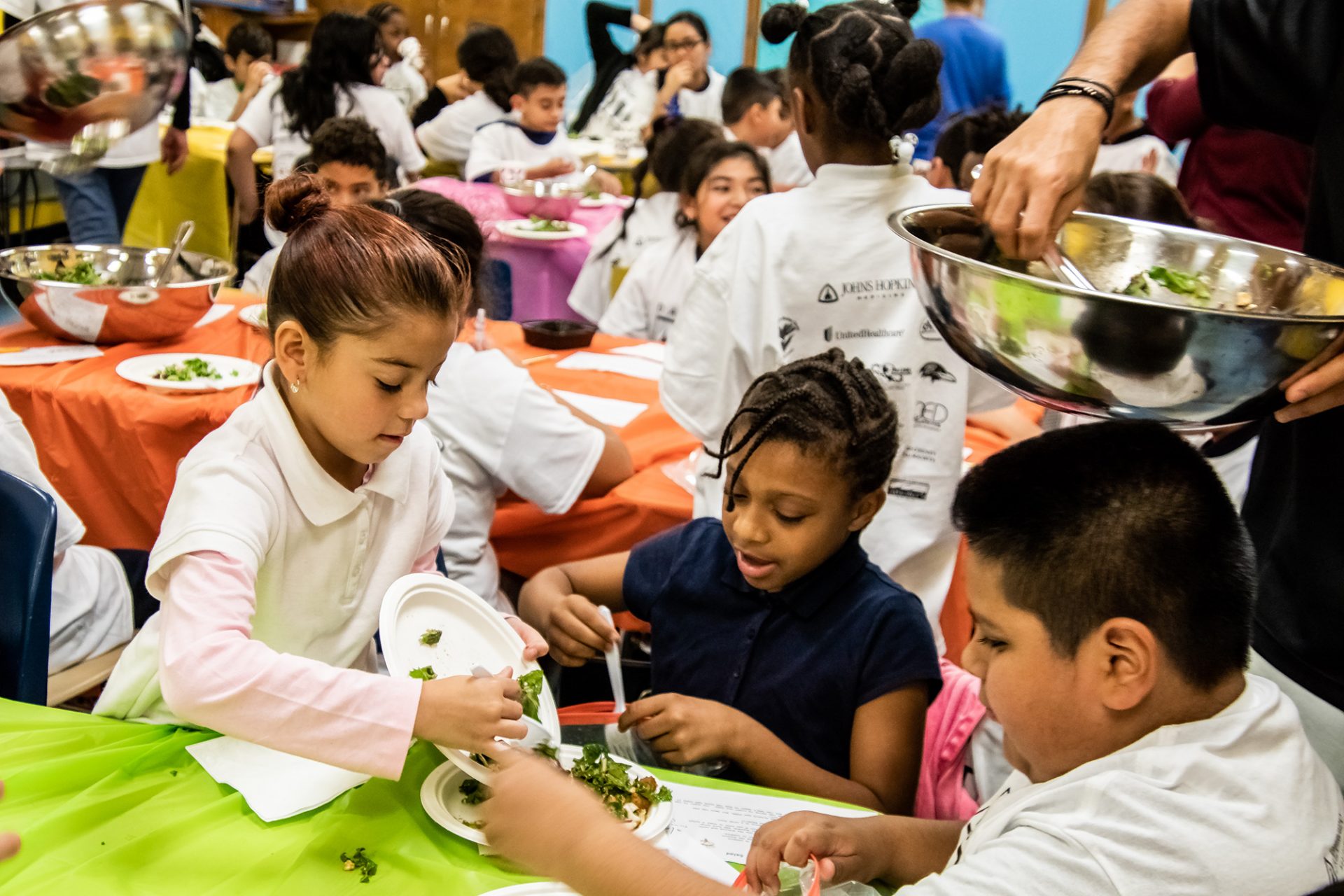 Day 1: Taste Basics
---
In the classroom, students do hands-on (and "taste buds-on") activities to explore the four traditional elements of taste: salty, sour, bitter, and sweet. Students taste and evaluate a variety of foods and start to learn what flavors they enjoy best.
The concept of balance in foods, for good nutrition and good taste, is introduced.
Day 2: Farm Trip
---
Students visit a nearby working farm. Guided by the farmer, students see first-hand how vegetables are grown, how animals are raised, and how the food is prepared for delivery to area farmers markets and stores.
Day 3: Salad Prep
---
Back in the classroom, with the help of a local professional chef, students make their own farm-fresh salad and vinaigrette dressing using seasonal vegetables and fruit, and continue learning how to balance ingredients.
Students also learn key cooking skills including how to read a recipe and measuring techniques.
Students receive a Take Home Salad Kit to extend the learning and healthy eating into their homes.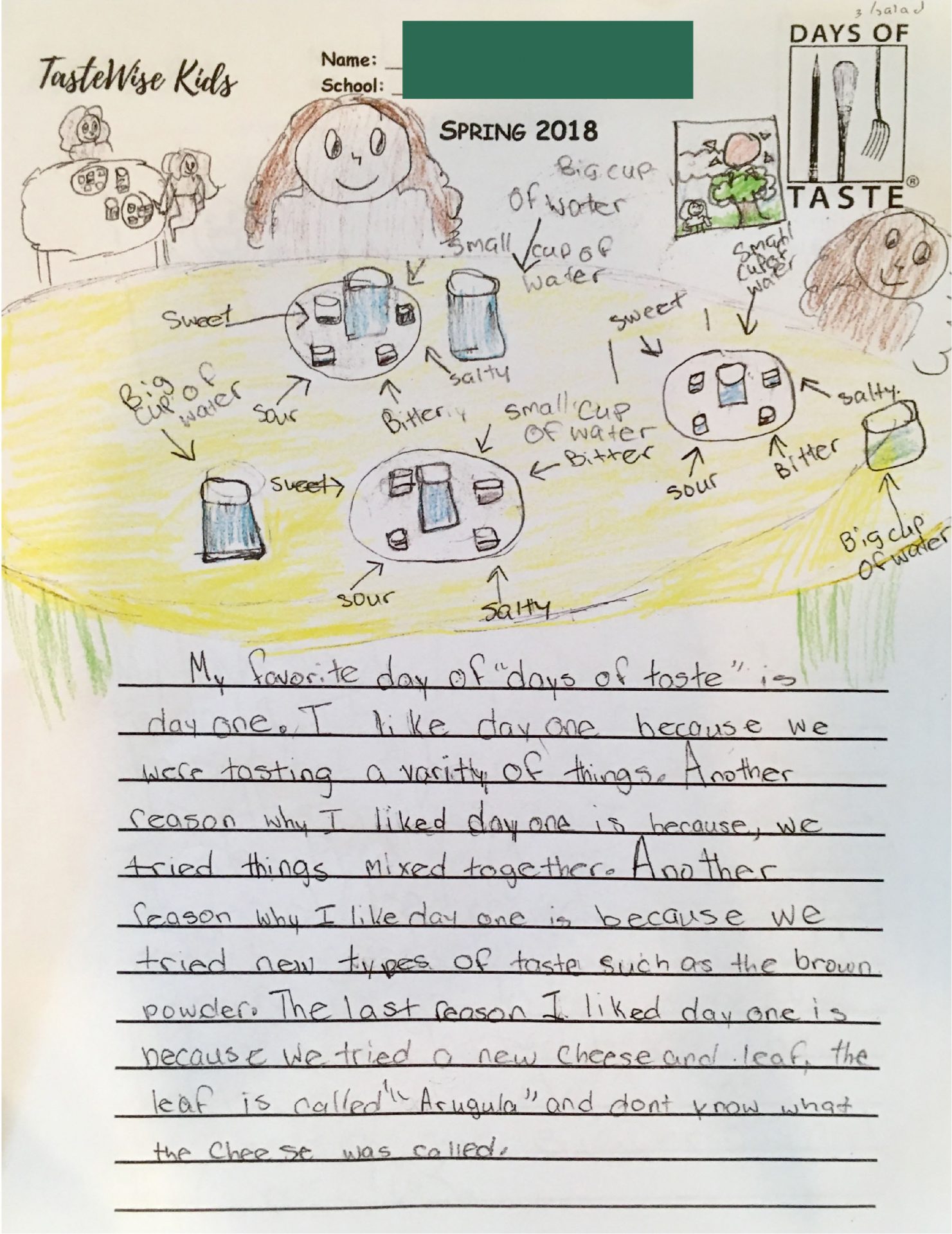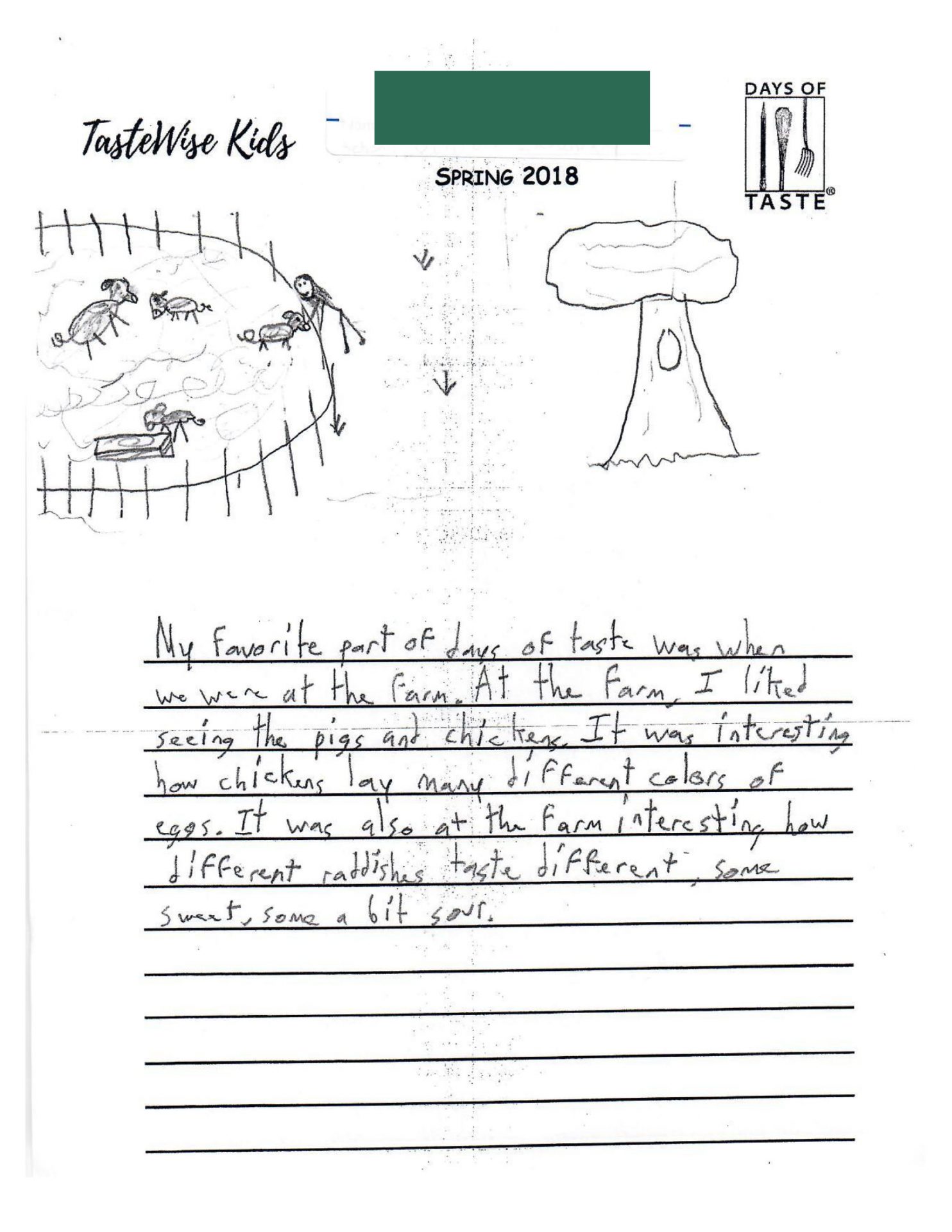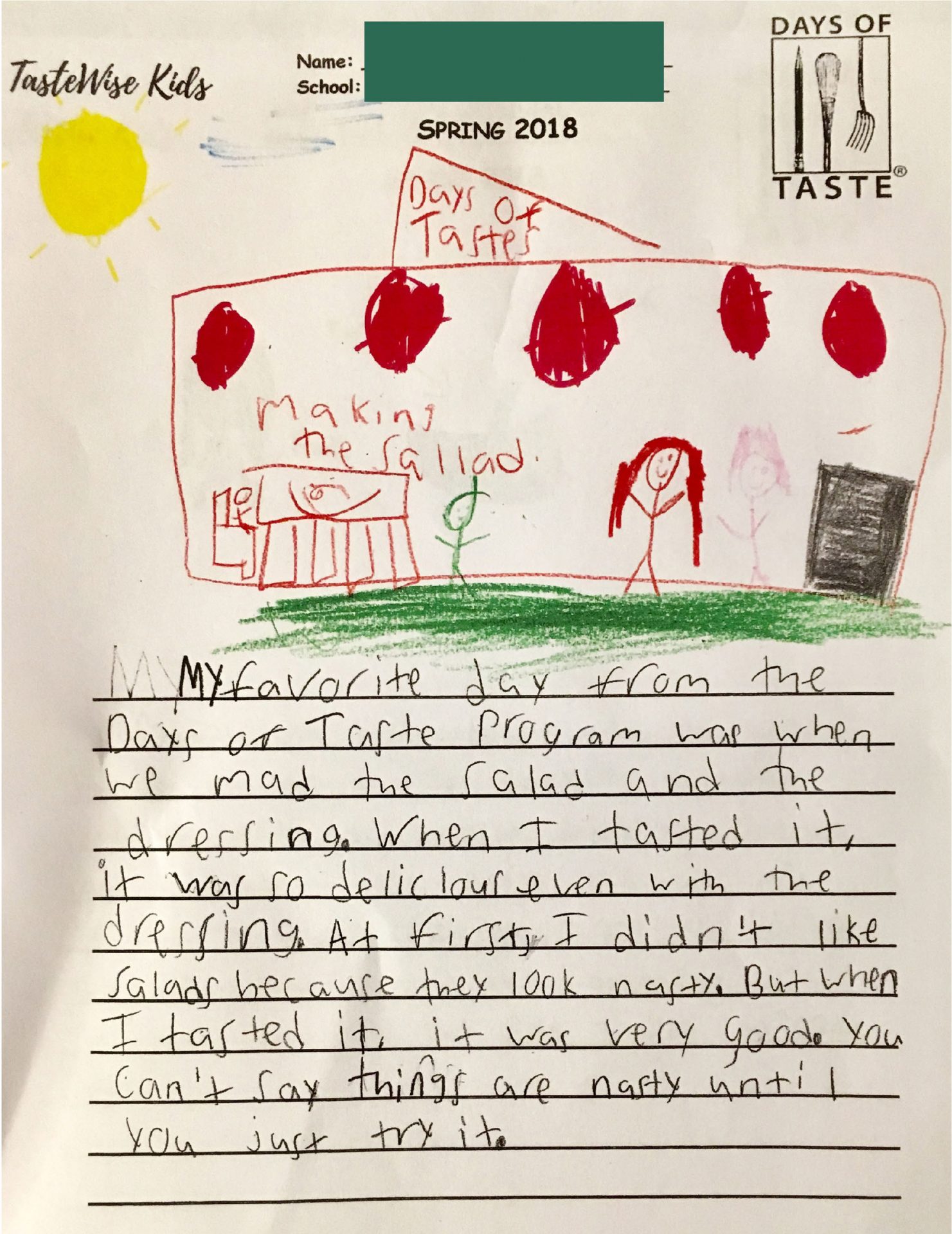 We run the Days of Taste program in elementary schools in Baltimore City, Baltimore County, Harford County, and Howard County.
If you'd like to learn more about the program or get involved, please visit our Get Involved section.