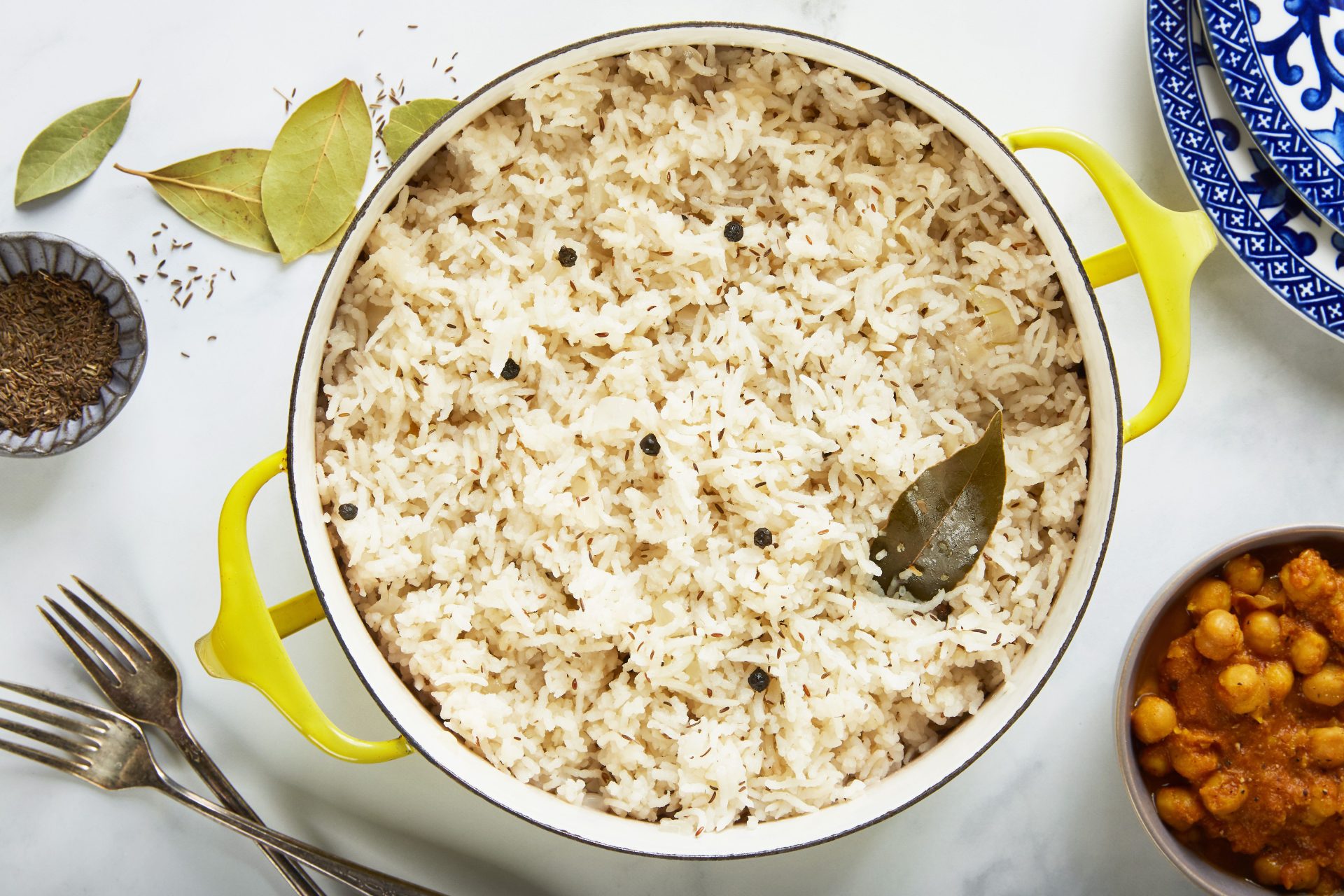 Our next recipe to celebrate Women's History Month and beautiful food passed from cook to cook, woman to woman comes from Irena Stein, Founder and Creative Director of Alma Cocina Latina. According to Irena, this recipe is the only rice recipe you'll ever need and is sure to be on frequent rotation after your first try. "This is a most fabulous recipe for rice. It is from a dear friend, a great cook! Hope you like it."
Basmati Rice
Ingredients:
2 cups Basmati rice
2 pieces cardamom
1 orange peel
1 stick butter (8 tablespoons)
4 tablespoons of pistachios, raisins, cashews
Herbs such as parsley or chives
Salt to taste
Directions:
Take two cups of rice, rinse it with care in a sieve under running water until the water beneath runs clear. Let it rest for 20 minutes.
In a separate pot, boil 3 and 3/4 cups of water. Drop some cardamom (2 pieces) & orange peels in the water.
When it comes to a rolling boil, add the rice. Let the rice come to full boil again, and then lower the gas to medium-low for 12 to 15 minutes and cover it.
Turn it off, and let it stand for 12 minutes before fluffing!
While this process is in progress, fry 4 tbsp of pistachios and cashews and raisins in ghee (clarified butter). Lightly toss until golden and fragrant!
After you have fluffed the rice, put an ice cold stick of butter in it. Let it melt on top, with the lid on.
Chop some parsley and chives or your favorite herbs (just not very bushy ones) and incorporate in the rice along with the tossed nuts very carefully. Fluff gently Herbed rice is ready to be enjoyed with a paprika spiced chicken or any fragrant curry of your choice.