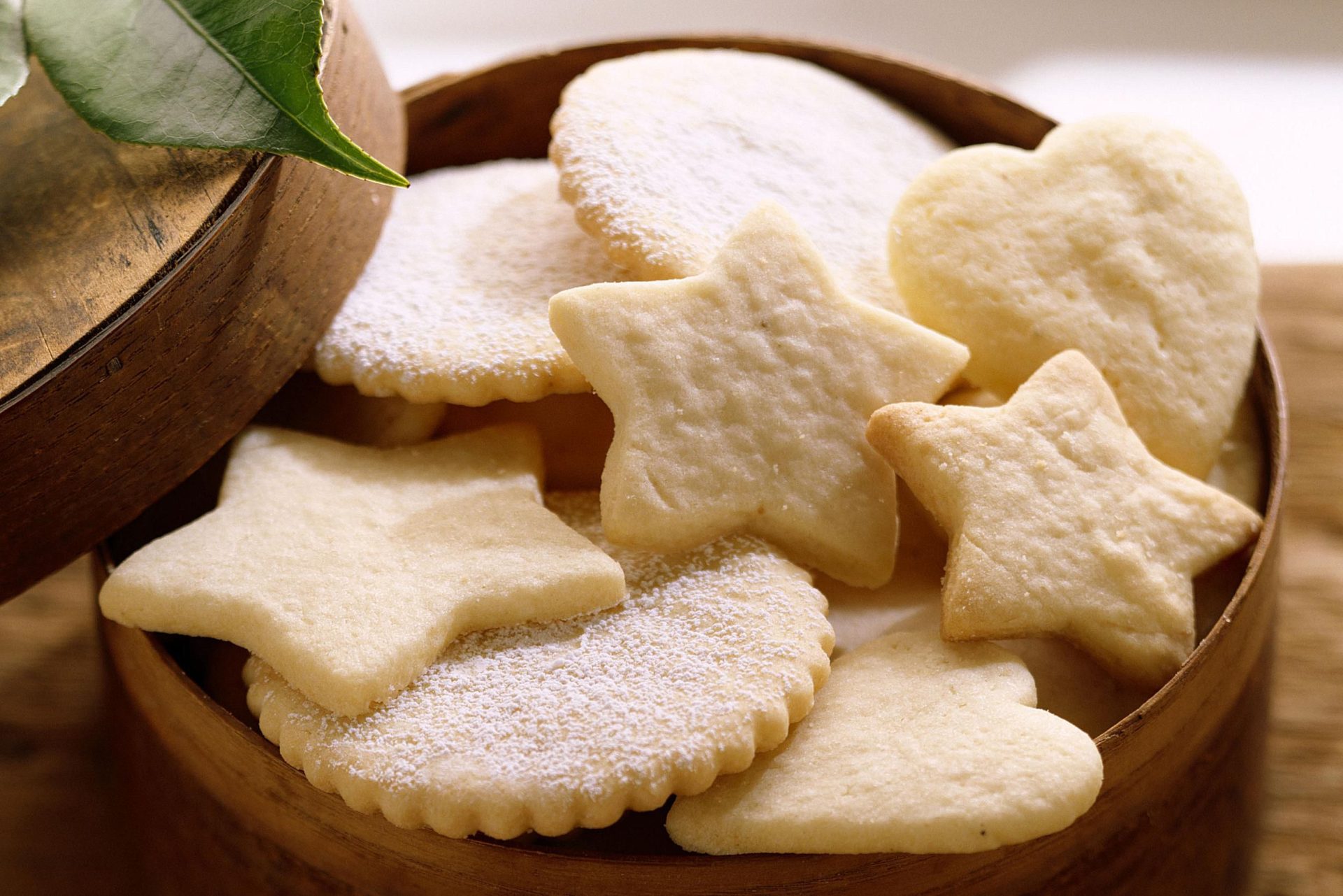 Most of my favorite memories of my childhood are either of my time in the kitchen with my mom or running outside with my brothers and dad. I actually even used to pretend that I was cooking when I was outside. I enjoyed using nature to pretend to cook. Grass was salad leaves and sticks were spoons in my outdoor kitchen. Food memories have always been a part of my life and I am grateful to share my favorite food memory with my mom today.
My mom has always been known for her sugar cookies. We would make fancy sugar cookies for Christmas, hearts for Valentine's day, and bunnies in the Spring. My mom would allow me to help her mix the ingredients together for the dough and of course shape the cookies. The dough always needed time to set in the refrigerator and I have fond memories of excitedly waiting for the timer to go off because the baking would start. The excitement came from knowing that I was going to eat the cookies and for the special time sitting and decorating them with my mom.
My mom would bake her sugar cookies when there was a holiday, when someone was having a bad day, or to celebrate any day.
For many years my mom made cookies for anybody and everybody. I was always so proud to deliver them or share them.
Recently, my mom wrote the sugar cookie recipe for me to have in my recipe box. (Sometimes I think she is tired of me calling her to ask for it over and over again!) Her hands are tired these days and she has proudly passed the tradition to me.
I will always cherish the time baking with my mom when her hands were stronger and mine much smaller. I love that a cookie and a hand written recipe from my mom will always make me smile and I will always love the sweet memories we made together.
I also recommend baking cookies to celebrate any day because those days become some of the most special!
Ingredients:
3 cups sifted flour
1 cup sugar
1 and 1/2 tsp baking powder
1/2 tsp salt
1 cup softened butter
1 egg
3 tbs light cream
1 tsp vanilla extract
Directions:
In a large bowl, sift flour with sugar, baking powder, and salt.
Cut in butter using an electric mixer until the texture is fine and sandy.
Add egg, cream, and vanilla and blend thoroughly.
For best results and easy handling, chill the dough in the refrigerator for about an hour.
Roll dough onto a floured surface to about 1/8 inch thickness. Cut shapes with cookie cutters or by hand and arrange on a baking sheet.
Bake at 400 degrees for 5-8 minutes.
Let cool and then decorate as desired!