Kim's Greek Farmer's Salad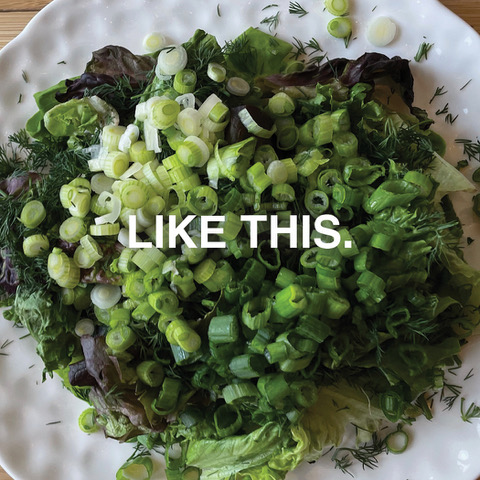 A recipe share in honor of Women's History Month. This was taught to me in 1999 by my landlady Pitza when I lived in Athens, Greece. She was an excellent cook who shared her kitchen and her knowledge with me freely.
Recipe Contributor, Kim Jensen
Designer, Foodmaker, and Teacher
Casamontessori.co
brothandstone.com
When I first encountered this salad I was surprised at how something so simple could be so delicious and fancy feeling at the same time! I also couldn't believe that I'd never heard of it when I knew its cousin The Greek Salad so intimately. This salad, known by some as The Greek Farmer's Salad immediately became my favorite go-to for salads and remained in my top three for all my single days and even still today making it for myself and my two kids.
This salad is also a popular dish at my Artful Kids summer workshop, so I know that 9 out of 10 kids love it. During our Greek week, I teach this recipe and more that I learned when I lived in Greece to the kids. Between the traditional recipes my landlady shared and all the Avante Garde foodstuffs I came across while working there as a food packaging designer, I have lots to share about the beauty and simplicity of ancient Mediterranean cooking.
This salad has 6 main ingredients plus S+P. Lettuce, dill, and scallions are all that go into it and it's tossed in the simplest of simple vinaigrettes. Not everything has to be big, expensive, and over the top to be special. I try to remember this in my work, but especially in my food projects. Try this simoke salad and see for yourself it's magic.
This salad is ideal for fresh herb lovers, some make this salad with additional herbs like mint and parsley. But I was taught to ONLY do it this way so I do it as Pitza does. Enjoy taking this idea and making it yours for your family's health and enjoyment. Meals times are meant to be happy times.
Tip – You can make ahead the night before, just dress at the time of serving. I do this when I am serving for brunch with quiche.
Ingredients For the Salad:
1 head organic green-leaf or red-leaf lettuce

1 large bunch of fresh organic Dill, fine chopped

6 organic scallions, sliced thin



Ingredients For the Dressing
3 T Extra Virgin Olive Oil – use Greek if can:)

2 T maple syrup

2 T apple cider vinegar

1 t. kosher salt

1 t. lemon zest

1 t. freshly ground black pepper



Directions
Arrange the lettuce in a serving bowl.

COMBINE

the olive oil, maple syrup, vinegar, lemon zest, salt, and pepper in a small bowl or mason jar.

SHAKE 

until the dressing is well combined. Then store in the fridge until ready to use.

Sprinkle the chopped dill to coat the lettuce evenly and completely.

Sprinkle the scallions over top in the same way.

Shake the dressing just before serving, drizzle over, toss, and serve right away.
This salad pairs amazingly with grilled portobello mushrooms, roasted chicken, salmon, and quiche, it's a perfect pair every time.