Free + Fun Food Online Activities Update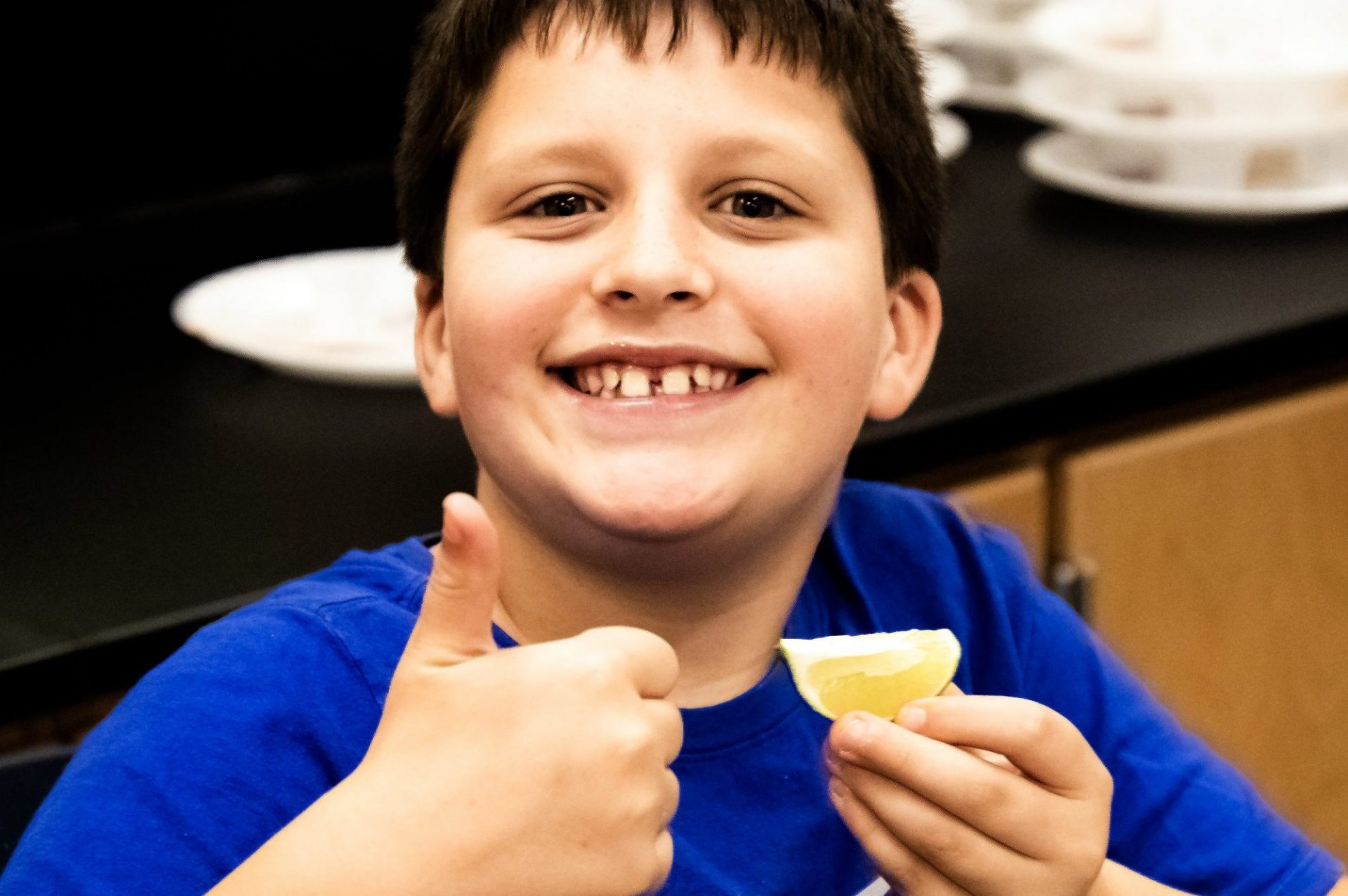 Dear TasteWise Kids community,
If you are anything like me, you are likely a little sick of communications like this but also continue to read them to get one more idea of how to keep your kids busy/happy or just to keep a lifeline to the "outside" world.
Yes, these weeks have definitely been unusual and trying – and it looks like we are in it for a while longer. Given our goal of bringing individuals, families and communities together around food to inspire healthy choices that lead to well-being and open mindedness, we are launching FREE, FUN online content – we are calling this #TWKatHome. 
But given that we are all about hands-on learning (and really, how can you explore food only virtually?) this is also about getting messy with WHATEVER you have in your kitchen and learning new things.
While much of what we will be sharing with you is geared towards kids, we believe strongly that food is fun no matter your age so we encourage curious eaters and food explorers of ALL ages to join us.
While a "new normal" might look different for each of us, we can all agree that this last month has shown the entire world the value of connectedness.
I think this experience is reminding us that connectedness is all around us – how many emails have we each gotten about new creative ways to connect now that we can't attend meetings, birthday parties or just play basketball with the kid next door? At TasteWise Kids, connectedness is at the core of our programming and we have been thinking critically about how to carry on the important work we do without being in the classroom and engaging with kids directly. 
We want to help people to continue to stay connected – connect to learn, connect to share, connect for connecting sake – both with food but more so because we know that feeling connected is important for our health and well-being, food aside. 
So, connectedness is what we're hoping to achieve over the coming weeks and months. We want to connect with you in new and enhanced ways – find ways to share current and new content. But just as importantly we want to learn from you – what creative things are you doing? How are you finding ways to connect over food in new ways? How can we help connect with our extremely important farmers, chefs and other partners who have had their livelihood upended within a matter of hours/days with no possible end in sight?
I personally have loved seeing the new cool ideas people are coming up with (necessity sparks innovation, right)?… So start to share your innovations with us and we promise to do the same with you. Connect with us on Facebook and Instagram to share, or send me an email at wjeffries@tastewisekids.org.
Let's get to it – are you looking for concrete ways to help your family stay busy and still learn but not become "sick of learning"? Here is what we are planning to share with you in the coming weeks: 
Videos by local chefs, farmers and food entrepreneurs sharing their tricks and tips, how they are keeping their kids busy in the kitchen, new recipes they are tinkering with, etc.
Fun, simple activities to do at home with food – get started with this recent post of ideas based on the book "A Bad Case of Stripes" (use this video to read the book online for free).
Easy, printable sheets to get the family talking about food around the table or in the kitchen – (don't have a printer? feel free to practice your best handwriting and make your own with a pen and piece of paper). Get started with this fun activity sheet we created.
Cool things related to food from partners and others providing interesting content in this space. For starters, check out Chef Chris Amendola of Foraged's interview by local Teen Chef Sammy Baunoch on the first installment of the Hey Chef podcast.
Family Tips for staying sane – My newest favorite, assign one dinner a week to each family member – kids included. My family just started this and it's been a lot of fun, and a load off for me not planning and cooking each night. Look for a full bog post on this next week!
And here's the nuts and bolts you should know if you want to join in the fun:
When? We will be sharing an activity every week starting next week.
How? Through this newsletter, Facebook, Instagram, and our Tasting Notes blog.
Who? TasteWise Kids staff, volunteers, chefs, farmers –  the local Baltimore area food community because we want you to learn from experts – and it's fun to see and hear from different people these days!
What do I need? We are creating this so as little as possible is required to participate; you just need an internet connection to access the content remotely/via email, ability to see videos (optional but fun!), paper, pen/pencil and whatever you might have in your kitchen/pantry (this part will be limited as well so everyone can join in – we plan to give lots of options).
How do I keep getting this content? If you came to us by a friend, teacher, family member, etc. please share your email with us on tastewisekids.org and we can deliver the weekly content directly to you.
How can I share ideas, comments, etc.

with you?

Please remember we want to learn from you too – Have an idea? Know a cool resource? Are you a food expert and want to share a quick video? Please click here to tell us how you want to help.
I hope that you are finding a few small ways to stay connected to your "normal" life and also finding ways to embrace this "new normal." And I hope that TasteWise Kids can help you and your kids do both of these in a fun and fulling way.
Happy Tasting, and let's start prepping!
Wendy Jeffries
Executive Director, TasteWise Kids
(also a mom of a 2 and 5 year old and former middle school teacher so I'm putting ALL my hats to use for you)