Regan's French Potato Salad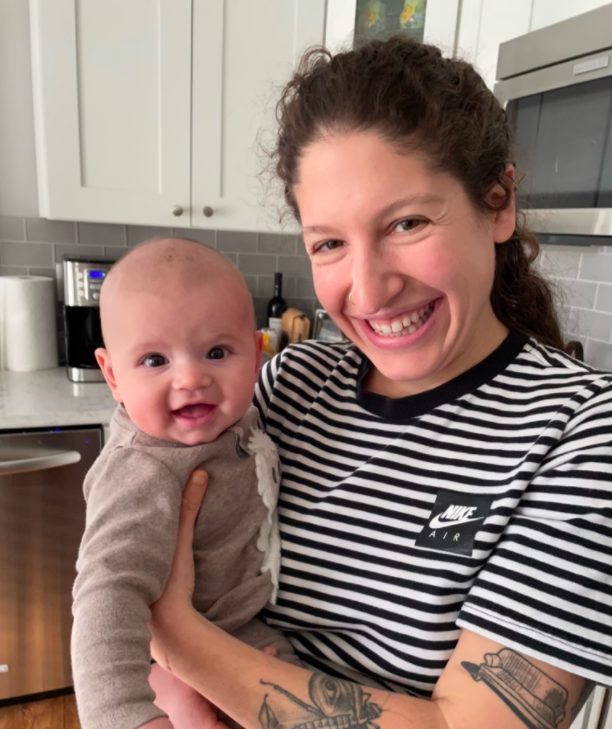 This riff on a French potato salad was created by my daughter, Regan, who is a restaurant cook in Portland, OR.  Even though I am her mother and theoretically helped her begin her journey in the kitchen, it is me who has learned so much from her in the years since.  She has taught me more than just how to be a better cook; through her wisdom, sense of humor and love, she has taught me how to be a better person.
Ingredients:
2lbs. small potatoes (reds, baby golds, fingerlings)
1 lg. shallot
1/2 bunch fresh tarragon
2 Tbsp. Dijon mustard
1/4 cup red wine vinegar
1/2 to 3/4 cup EVOO
s&p to taste
Directions:
Put the potatoes in a medium pot with cold water and a few large pinches of salt. With the heat on medium to medium low, slowly bring the potatoes to a boil. Boil potatoes until just fork tender, then drain.

Meanwhile, to make the dressing, finely chop the tarragon and dice the shallot as small as you can. Mix the diced shallot, chopped tarragon, Dijon mustard, and red wine vinegar together. Then slowly whisk in the olive oil and season with salt and pepper.

Once potatoes have cooled to warm or cooler, cut in half or quarters depending on size. Mix the potatoes with the dressing. Let marinate for at least 30 minutes before serving. Serve warm, room temperature, or cold.