Stuffed Acorn Squash from Wilde Thyme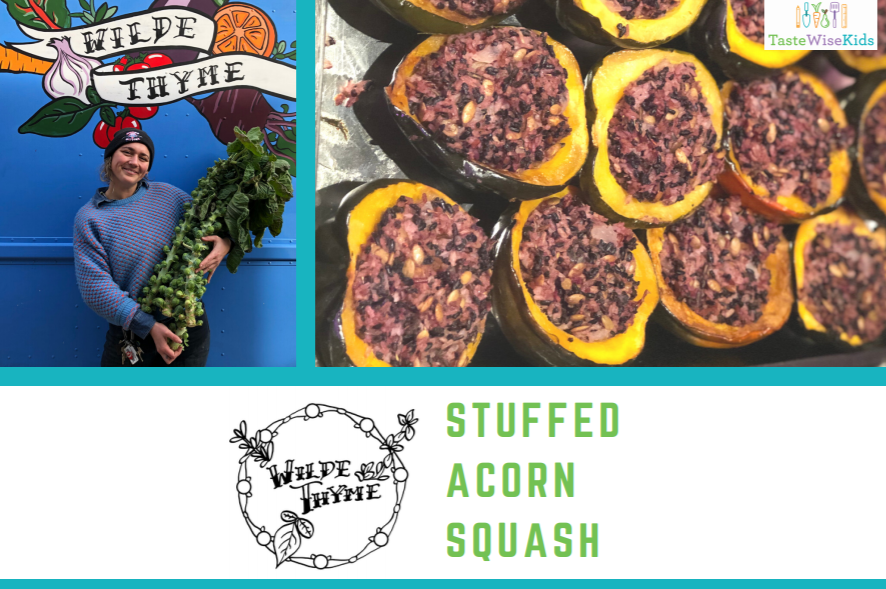 This week, TasteWise Kids is all about chefs and food.
We want to share favorite recipes with you, and later this week we will be sharing why chefs and food professionals give their time and resources to TasteWise Kids and our signature Days of Taste program.
We're kicking off the week with Kiah Gibian of Wilde Thyme's stuffed acorn squash. Endlessly customizable, perfect for guests and also ideal for cleaning out your fridge, it's perfect for the holiday season!
View pdf here – Wilde Thyme Stuffed Acorn Squash