Top 10 Reasons to attend Farm to Chef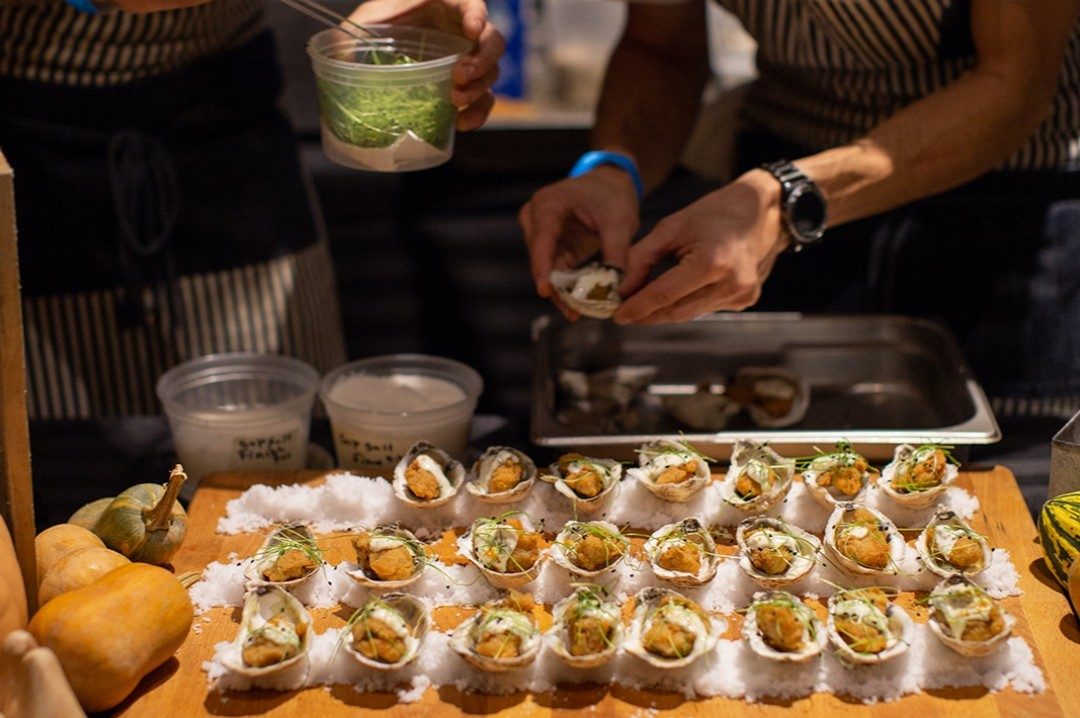 10. You need something to do on a Monday/Tuesdays aren't important anyway
Let's be honest, there's nothing on your calendar for a Monday night, and it'll be fine to phone it in on Tuesday. We promise it'll be worth it.
9. Have you been to The Assembly Room?
If not, you're missing out, and if you have, it's time to visit again! Check out this beautiful event space and join us there on September 23rd.
8. We're Raffling off a week in a Paris apartment
The apartment is located at 101 rue Mouffetard in the Fifth Arrondissement (Latin Quarter) on the Left Bank. Mouffetard is an original road to Rome, and has been a charming market street since 1350! Limited to 100 tickets, if you have your eye on this, your chances are good. 
You have to be there to win, so buy your tickets now!
7. It's our 10 year anniversary – we need you to celebrate with us!
Farm to Chef is celebrating it's 10th year in existence, and we couldn't have done it without your support! To mark this milestone anniversary we are going BIG – FIFTY of Baltimore's best local food vendors from top restaurants and bars to local food purveyors means more food and beverage options than ever before.
6. Your vote counts
As an attendee, you will not only be able to taste the chefs' creations and quench your thirst with unlimited local beer, wine and cocktails by top mixologists from the Baltimore Bartenders Guild, you will have the chance to cast your vote for a Peoples Choice Award for both best dish and beverage of the night.
5. Our chef/restaurant list is better than ever
We are so grateful to the Chefs that donate their time and talents to us – this is the best place to try new restaurants you haven't yet gotten to and revisit old favorites. Better yet, each chef is given a key ingredient from a local farm to work with, highlighting our work with children to teach them the importance of fresh, local food. See the list of participants here.
4. Drink it up
Save room for beverages – this evening will also offer 6 competing cocktails, tastings of locally made beer, wine and spirits and a selection of Maryland made non-alcoholic beverages.
We encourage you to consider Lyft/Uber to make your night worry free!
3. Become Instagram famous in our photobooth
Who doesn't love a photobooth? Ours will be parked next to all of the beverage options, so feel free to sample, and then have some fun…don't forget to tag us @farmtochefmaryland!
2. You still have time to get Early Bird ticket prices before Labor Day
Buy your tickets before Labor Day and save! You can also get additional tickets by buying with friends – 4+ tickets purchased together receive an additional discount. Get your early bird tickets here.
1. It's for a good cause
Amidst all this fun, it's easy to forget what it's all for. But the cause is really good too – TasteWise Kids offers children fun ways to learn about food and inspire a lifetime of positive, healthy eating habits. All proceeds from this event support our efforts, and we are grateful for your contribution.
So many good reasons to attend, we hope to celebrate our work and all that the greater Baltimore culinary and beverage industry has to offer with you soon!