#TWKatHome Activities
GiveWise December
Welcome to TWKatHome, our fun, free online content that helps kids and families explore food and build positive, healthy eating habits. As we shift into fall and winter, we are changing our focus to Food Happenings, connecting food to current events. In the coming months, we will be exploring how food can help create a better understanding of the events around us.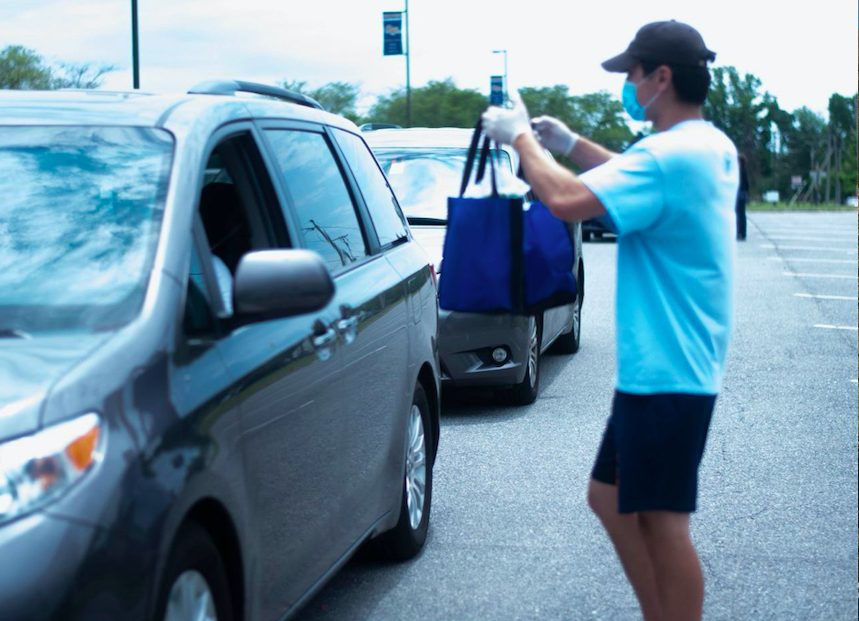 Ways to Show Generosity with Food
This year we wanted to give something to you, our TWK family, because we know how important it is to continue to find ways to connect with our family and friends. That's why we decided to create a calendar with fun, small ways to show gratitude and give back to yourself and your community. It's kind of like an Advent calendar but one focused on food and connection.
Below you'll find our 2021 GiveWise Calendar and some instructions on how to use it.
Activity: GiveWise Calendar
We at TasteWise Kids are so grateful for our staff, partners and the community we serve. We wanted to demonstrate our gratitude and help you participate in the act of giving too. Use this calendar as a way to explore food, connect with others, show gratitude and give back to your community and yourself.
You can download a pdf of the calendar here.
Don't forget to share with us!
We would love to hear how you and your family made use of this calendar! Share your GiveWise activities with us on Facebook (@TasteWiseKids) or Instagram (@tastewise_kids)! You can also email us at info@tastewisekids.org.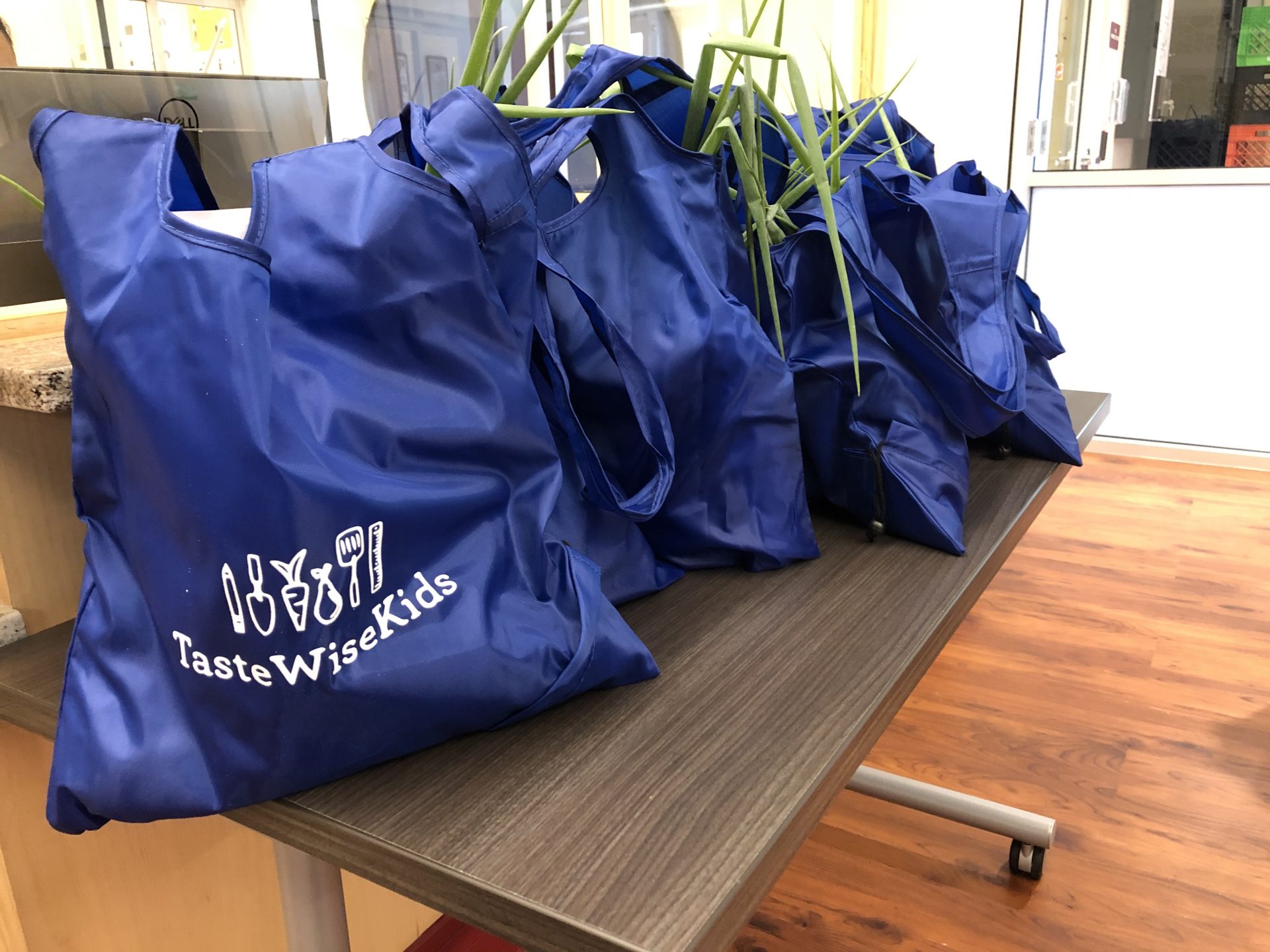 Let's Explore Giving Tuesday
Giving Tuesday began in 2012 as an initiative by a charitable organization in Manhattan that partnered with the United Nations Foundation to urge holiday shoppers to consider donating to non-profits after Cyber Monday.
Since then it has become an annual and global movement of generosity, encouraging individuals and organizations to give-back in both big and small ways.
This year, we want Giving Tuesday to not only be a day when you consider giving to deserving organizations, but also a reminder of how food can foster connection and generosity.
There are so many traditions of giving that involve food. In this week's activity, we're going to talk about different ways to show generosity with food. You will also get access to TWK's exclusive advent calendar for even more ways to give!
How are Food and Giving Intertwined?
Have you ever gone to visit family or friends and brought along a plate of food to share with them? Food is so integrated in our definition of generosity that we often don't acknowledge when we use it to form connections.
Here are some amazing traditions that center around food as a way to give and connect:
Potluck Meals
Never heard of a potluck before? We'll explain. The word potluck comes from the Middle Ages, where it was used to describe an unexpected meal served to unexpected guests. Whatever food was leftover or readily available was served for dinner--the luck of the pot!
But in the late 1800's, Americans began using it to describe meals where each guest brought one dish to contribute.
What's amazing about potlucks is that it is both a shared effort and a shared reward. The time, energy and money needed to cook is split between people so preparing the meal is less stressful. And when the potluck is ready to be served, everyone gets to enjoy the feast together!
It also lets each person cook what they make best--the result is usually a diverse array of delicious dishes from different cuisines or in different styles!
Cookie Exchanges
This is one of my personal favorite ways to share food with others. Typically hosted around the holidays (although cookies are good all-year round!) this fun food-themed party is very similar to a potluck.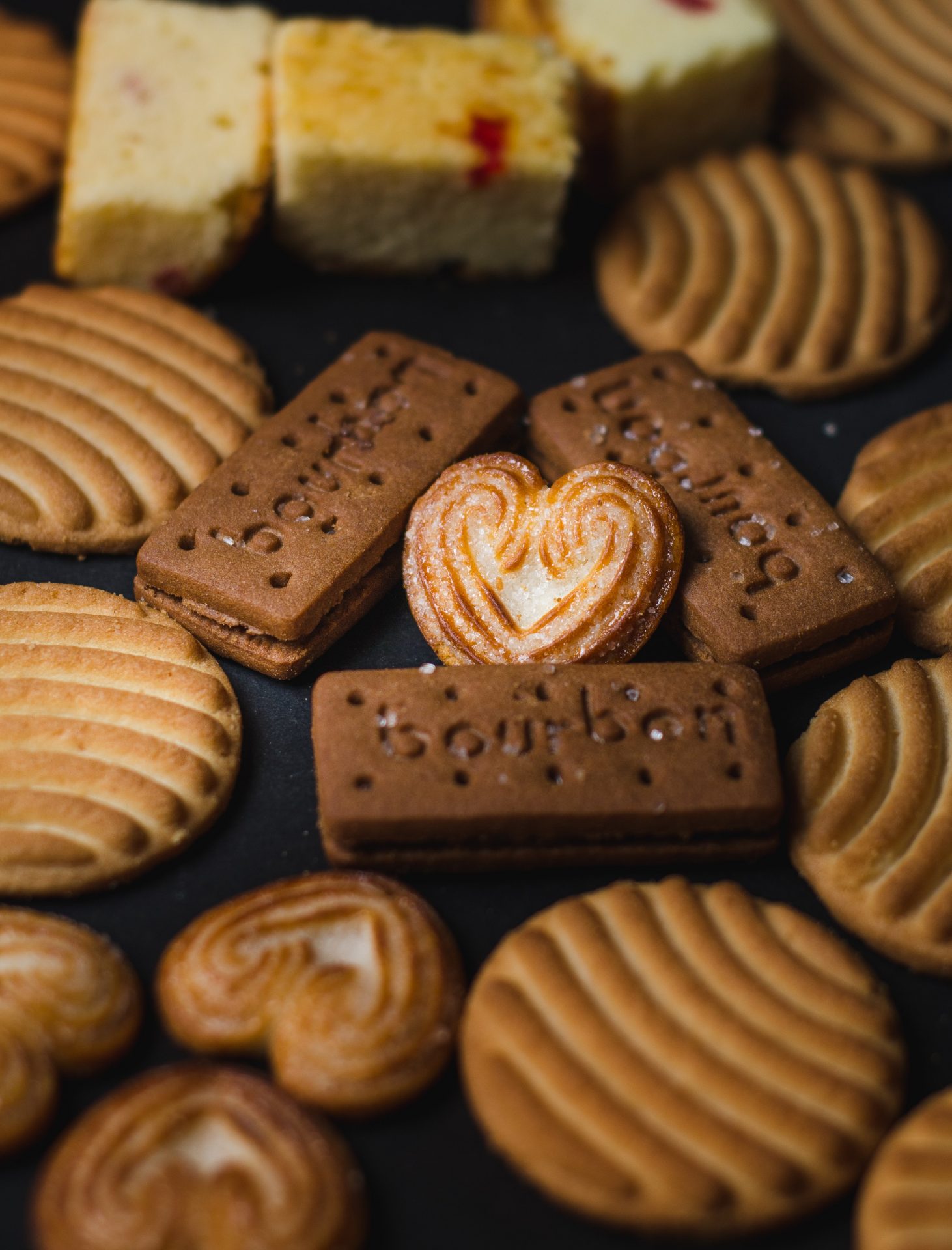 Each guest brings a dozen (or more) of their favorite type of cookies. Guests trade their cookies for other cookies and enjoy mingling and munching as they go. At the end of the day, each guest goes home with the same number of cookies they brought but now they have lots of different kinds!
Though cookies made from scratch are super yummy, some people bring store-bought cookies to their exchanges. No matter what treat you arrive with, everyone is happy to be sharing the joy of food together!
Not only are cookie exchanges a great way to get lots of treats, they also offer the opportunity to catch up with friends and trade recipes. Some groups of friends have been hosting cookie exchanges for so long, they decided to make a cookbook, like these ladies from Wellesley who have been exchanging cookies for 50 years!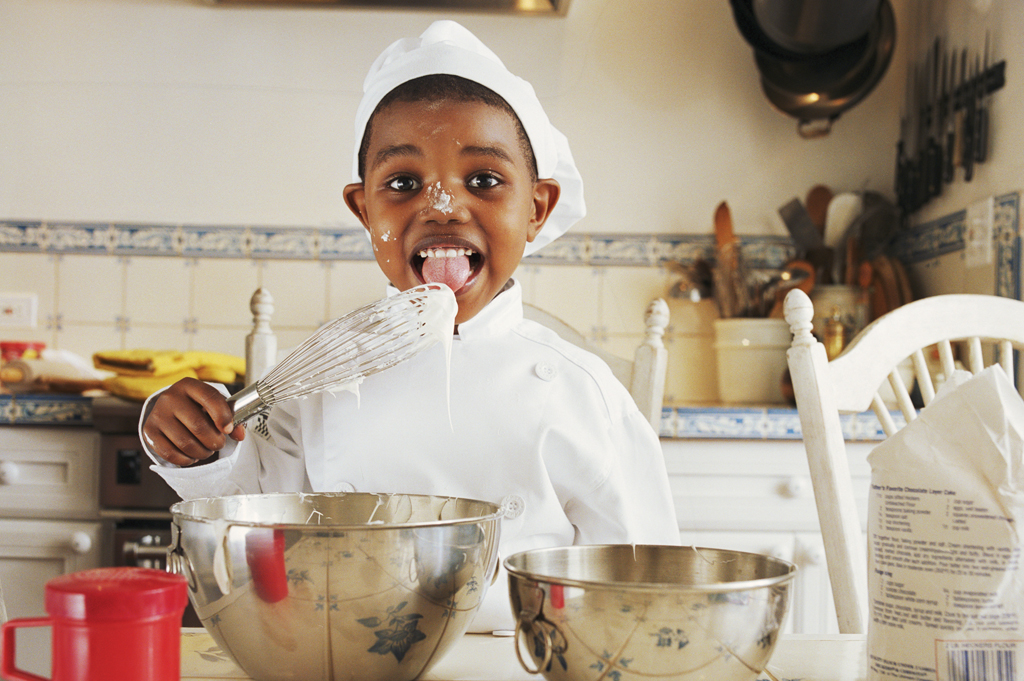 Recipe Chains
So many beautiful traditions around sharing food are built on the idea of spending time with other people. Last year, when we were all first settling into life in quarantine, I received an email from a friend. The email went something like this:
As the world is social distancing right now, many of us are experimenting in our kitchens to help pass the time. You're invited to be a part of a #QuarantineCooking recipe chain!
Please send a recipe to the person whose name is in position #1. It should be an easy recipe you love and without rare ingredients.
After you've sent your recipe to the person in position #1 below (and only to that person), copy the rest of this email into a new email, move the name and email of whoever SENT you this to position #1 and put YOUR name in position #2. Send to 10 friends and family.
Each person only has to send a recipe once and should receive 10 different recipes. Stay safe, stay healthy, and happy cooking!
NAME
NAME
It was so fun to receive recipes from my friends and even people I didn't know! It made me feel like I was part of a wonderful movement to bring comfort and joy back to our homes during a seemingly dark time.
The idea for a recipe chain can easily be adapted. You can increase or decrease the number of people you add to the chain. You can do this via email or text or even on Facebook! Kids, ask an adult for help sending your email and have fun going on new cooking adventures.
Head to the bottom of the page to find my go-to recipe chain contribution!
Let's Start a Recipe Chain!
This recipe for cream cheese cookies is one of my favorites. They come together almost as fast as they get eaten in my house.
Use this recipe, or one of your own to start a recipe chain with friends and family. Or, when the time comes for a cookie exchange, bring these as your contribution--trust me they are truly addicting!
Cream Cheese Cookies
Ingredients:
1/2 cup softened butter
4 ounces softened cream cheese
1 1/2 cups powdered sugar
1 egg
1/2 teaspoon baking powder
1 teaspoon vanilla extract
1 3/4 cups of flour
1/4 sugar
pinch of salt
Directions:
In a bowl, cream the butter and cream cheese together using a hand mixer or whisk.
Slowly add the powdered sugar until smooth.
Add the egg, baking powder, salt and vanilla and mix to combine.
Add the flour slowly until combined. Dough is best if chilled in refrigerator for about an hour.
Using a spoon, scoop out dough and roll into about 1 inch balls. Roll each ball in sugar and place on a baking tray.
Bake at 375 for 8-10 mins. Let cool and enjoy!
These cookies are incredibly riff-able! You can add cinnamon to your sugar for a snickerdoodle exterior. Add lemon zest or extract to your dough for a bright and sweet citrus version. Or for something really fun, mix in rainbow sprinkles to get a birthday cake cookie!