What's Happening on the Farm in Late Spring?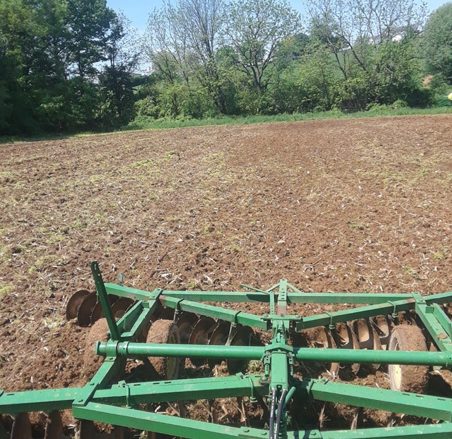 Hi Folks, welcome back! Did you remember the flower from our last get together? Do you know what type of flower it was?
It was a strawberry!  Local strawberries are a market favorite, because store bought strawberries are often trucked far distances to reach their destination. They are picked green and allowed to ripen on the journey. Locally fresh picked strawberries will be sold within a few hours ripening on the plants and these pick up all the delicious sugars that make them such an amazing treat. We will not pick these until they are red and ripe.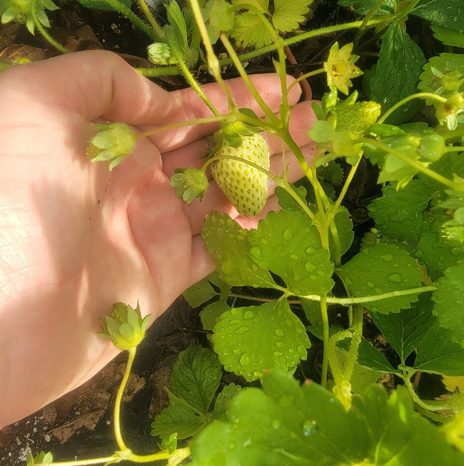 A Very Berry Smoothie
Ingredients
2 cups of fresh fruit strawberries, hulled and chopped
¾ to 1 cup of milk/water/juice
¼ to ½ cup of yogurt(optional)
1 to 3 teaspoons of honey (optional)
1 cup of ice
Directions
To a blender or cup add chopped fruit, liquid of your choice and ice
Blend till smooth
Add in yogurt to thicken
Add honey to sweeten
Blend until fully mix
Enjoy!
Now that you have some fresh fruit on your mind, it's time to chat about the Farmer's Market. Farmer's join markets to sell their products directly to the consumer ( a person that is buying food or goods for themselves or their family). Each market has a set time, place and how many months it will run because of this a farmer is able to bring in fresh picked items quickly from the fields, rather than it sitting on the grocery store shelf for several days. Now what can you buy at a farmer's market? Produce, Dairy, Meat, Fish, Honey, Eggs anything you can think of. Did you know that in the state of Maryland there are around 100 markets. You can find many of them, and maybe one near you at www.mda.md.gov/farmersmarkets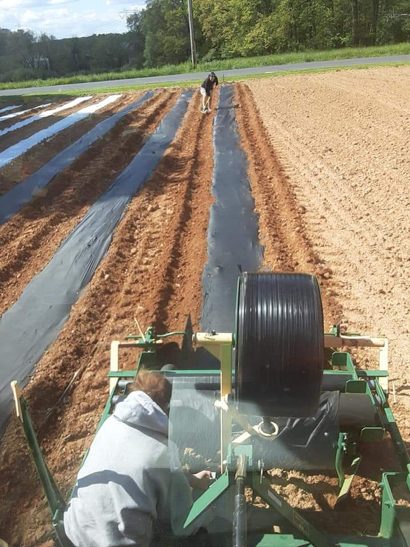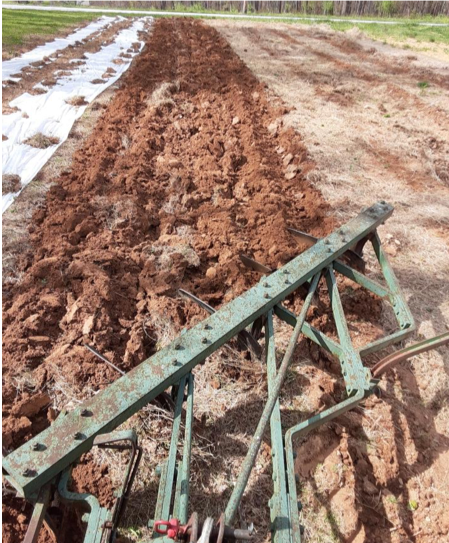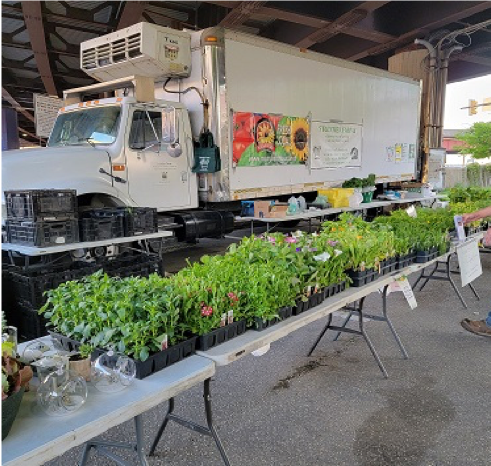 A Few Things in Season Right Now
Leafy Greens
Asparagus
Lettuce
Radishes
Spring onions
Apples from storage
Strawberries coming soon
Rhubarb coming soon
Since we are a small farm we are taking bedding and herb plants as well as asparagus, and leafy greens that have overwintered (these are plants from last year that have lived through the winter). Back on the farm we are still working on getting fields ready for more seeds and plants.
Just how are we getting the fields ready? We start by plowing and disking with our tractor. For quite a few of our veggies we plant we use plastic mulch. This helps to warm the soil underneath and helps protect the seedlings from weeds. Using plastic also allows you to plant earlier in the season.
Time to Get Creative
We use large pieces of equipment to prepare our fields for planting. What could you use in your home to create your own miniature equipment?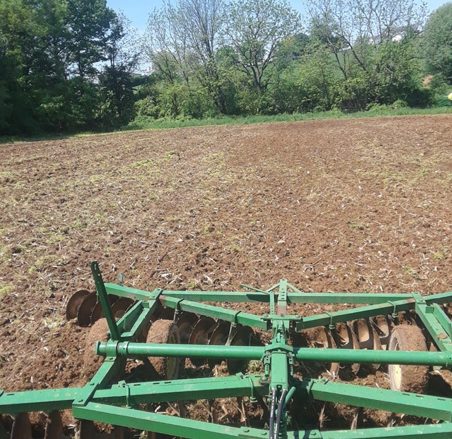 Create your own mini disc:
6 plastic circles 2in wide
2 straws
Hole punch or scissors
2 zip ties or pipe cleaner
Cut out 6 plastic circles. These can be from anything you have at home. Make sure they are 2in wide.
Punch a hole through the center of the circles
Then push the straw through the holes
Punch a small hole at both ends of the straw
Cut the other straw in half and punch two more hole on the end
Attach each straw with the zip ties, one zip tie on each side parallel to the larger straw.
Test out your disc
Join us next month as we keep up playing in the dirt, can you guess what we will be planting? Could it be one of your summer favorites?