2019 Recap – what a year!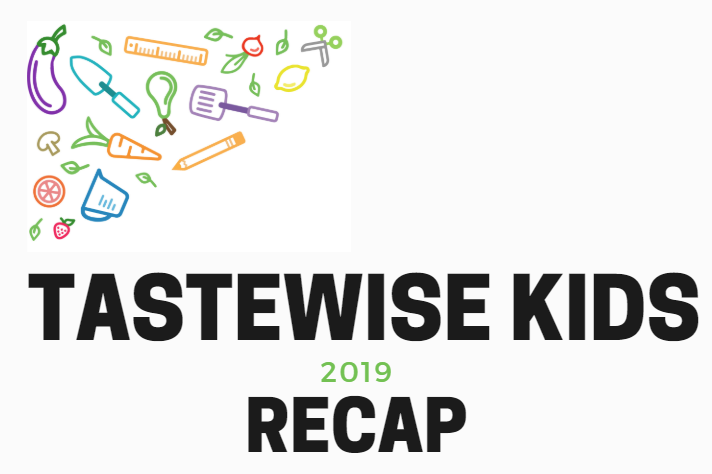 by Wendy Jeffries, TasteWise Kids Executive Director
We had a very busy 2019. We worked with over 3,800 students, engaged about 1,200 families through our take home salad kits, and developed a new workshop model. We also increased our capacity and reach by engaging with new communities, enlisting more volunteers, and re-branding with a new logo, website, and messaging. Most importantly, we met our mission- to teach kids where their food comes from and how to build healthy eating habits.
Here's a quick visual recap of our year: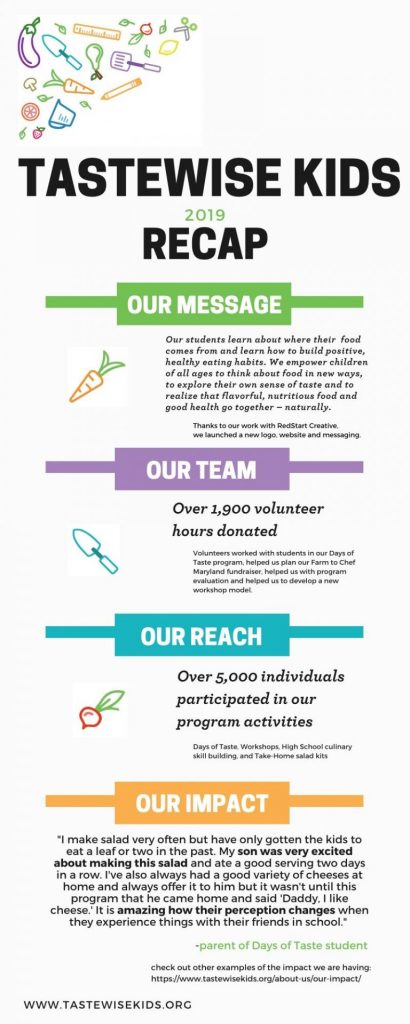 Want to see us "in action"? 
See what one of our farm trips is like: CBS Local
Feel what it is like to be a student learning from one of our professional chefs (Carlos of Clavel!) during our Days of Taste program: WJZ
Experience our Farm to Chef Maryland culinary competition: Baltimore Style article.
We plan to build on these successes in 2020 but we can't do it alone. Will you join us to help more kids and families get wise about taste and healthy eating habits?