Chiapparelli's – Why we gave salad kits
Thursday, May 28, 2020
Ashley Chiapparelli knows a thing or two about salad.
Her family's restaurant, Chiapparelli's, a Baltimore institution for more than half a century, is perhaps best known for its delicious "Chip's Salad." Touted on their menu as "famous" (true), the salad features a perfect amalgam of lettuce, tomato, red onion, pepperoncini and freshly grated parmesan cheese, all tossed in a sumptuous house dressing (recipe proprietary).
So when Ashley learned of TasteWise Kids and its Salad Kit Program, she decided to get involved. In May of 2019, during National Salad Month, TWK launched an ambitious effort to raise funds to distribute more salad kits than ever before for the upcoming Fall 2019 Days of Taste initiative. On the third and final day of Days of Taste, students receive a take-home salad kit, which includes local greens and veggies, as well as ingredients for a vinaigrette. The salad kits reinforce what the children have learned in school through Days of Taste and provide an opportunity for them to share that experience with their families.
"After hearing about TWK's mission and what they were doing, I asked myself how Chiapparelli's could help," Ashley says. "Chiapparelli's is always looking for ways to get involved in the community, and I thought a program that gives hands-on learning to kids to teach them about healthy food choices was something I wanted to get behind," she adds.
At Ashley's urging, Chiapparrelli's responded to the call with a generous donation of $1,500 – enough to fund an entire fourth grade cohort. Chiapparelli's gift enabled all of the fourth grade students at John Ruhrah Elementary School in Baltimore City to take home a salad kit. In early November, Ashley accompanied Kerry Flanagan, TasteWise Kids' Manager of Community Engagement and Support, to the school to personally distribute the kits to the children.
"Seeing the smiles on their faces as they received their "Family Salad" packages was priceless," Ashley recalls.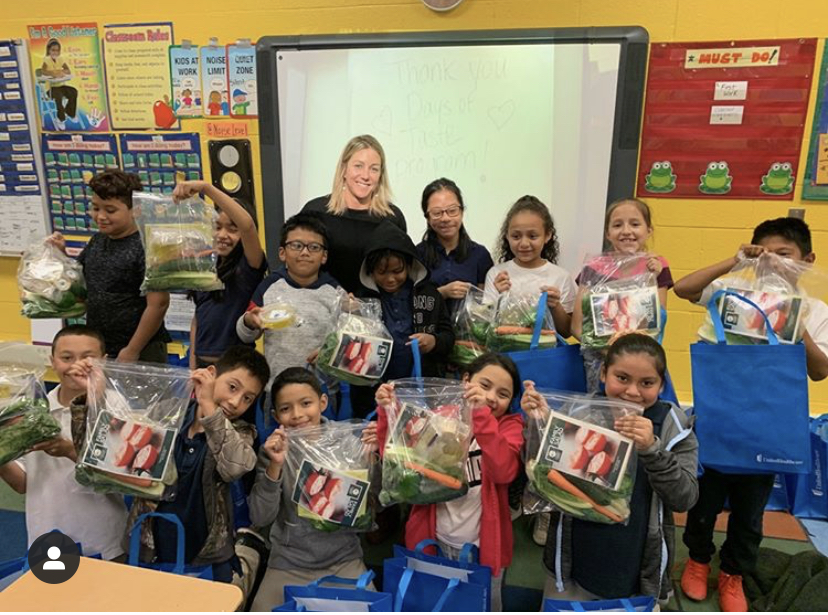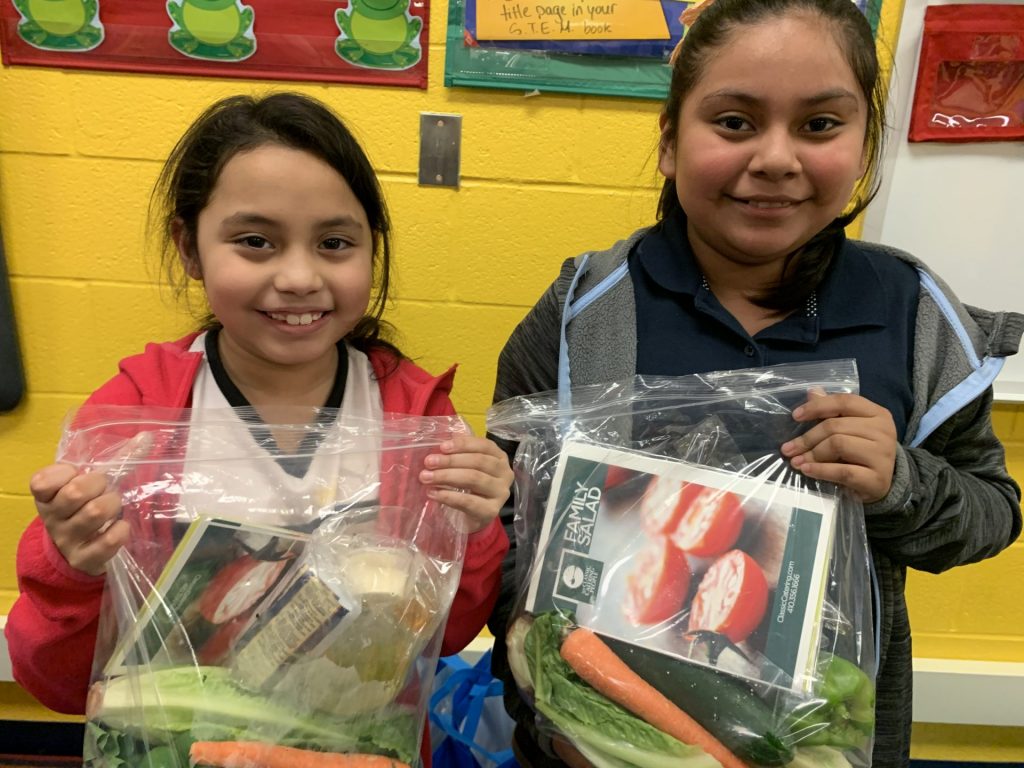 More than 800 families had the opportunity to prepare a take home salad from TWK last year. That is no small feat, and yet it still does not include everyone who participates in the program. Gifts like those from the Chiapparelli family help to expand the reach and impact of the Days of Taste program, while hopefully inspiring others to follow suit.
"I believe kids need to learn how to make healthy eating choices, especially now when so many foods are processed," explains Ashley. "Giving kids the opportunity to have hands-on experiences is a great way to teach these important lessons while also making learning fun."
During COVID-19, Chiapparelli's is offering their full menu (including that famous Chiapparelli's salad!), as well as family meal options – make sure you are following them on Instagram for all the details!
Want to help support Salad Kits this year? As part of this year's National Salad Month efforts, we plan to provide our salad kits to families in need – those that have been impacted by food insecurity issues as a result of COVID-19.

If you have $15 to provide a salad kit to a family that does not have access to fresh, healthy meals, give here.