Kathleen Tozzi Joins Story Time
Pastry Chef Kathleen Tozzi joins TasteWise Kids for our Women's History Month story time event! A unique virtual opportunity for kids and their families to connect with a local chef, enjoy a read-aloud and learn a special recipe from the guest. Every event is free and recorded for those who cannot attend live.
Watch the Recording Now!
It was so much fun to have Chef Kathleen with us for our Women's History Month Chef Story Time. This event was originally hosted in March of 2022 and was recorded for you to enjoy whenever you want a little story time with a special guest. Chef Kathleen made this event extra special by bringing along so absolutely adorable watercolor painted cookies. Watch to get a peek at her incredible confectionary creations!
We hope you enjoy and happy tasting!
You can learn more about Chef Kathleen Tozzi, find information on the story we read and where to buy or access the book, and even get a printable version of the recipe she shared with everyone below!
Sponsored Spotlight Ingredient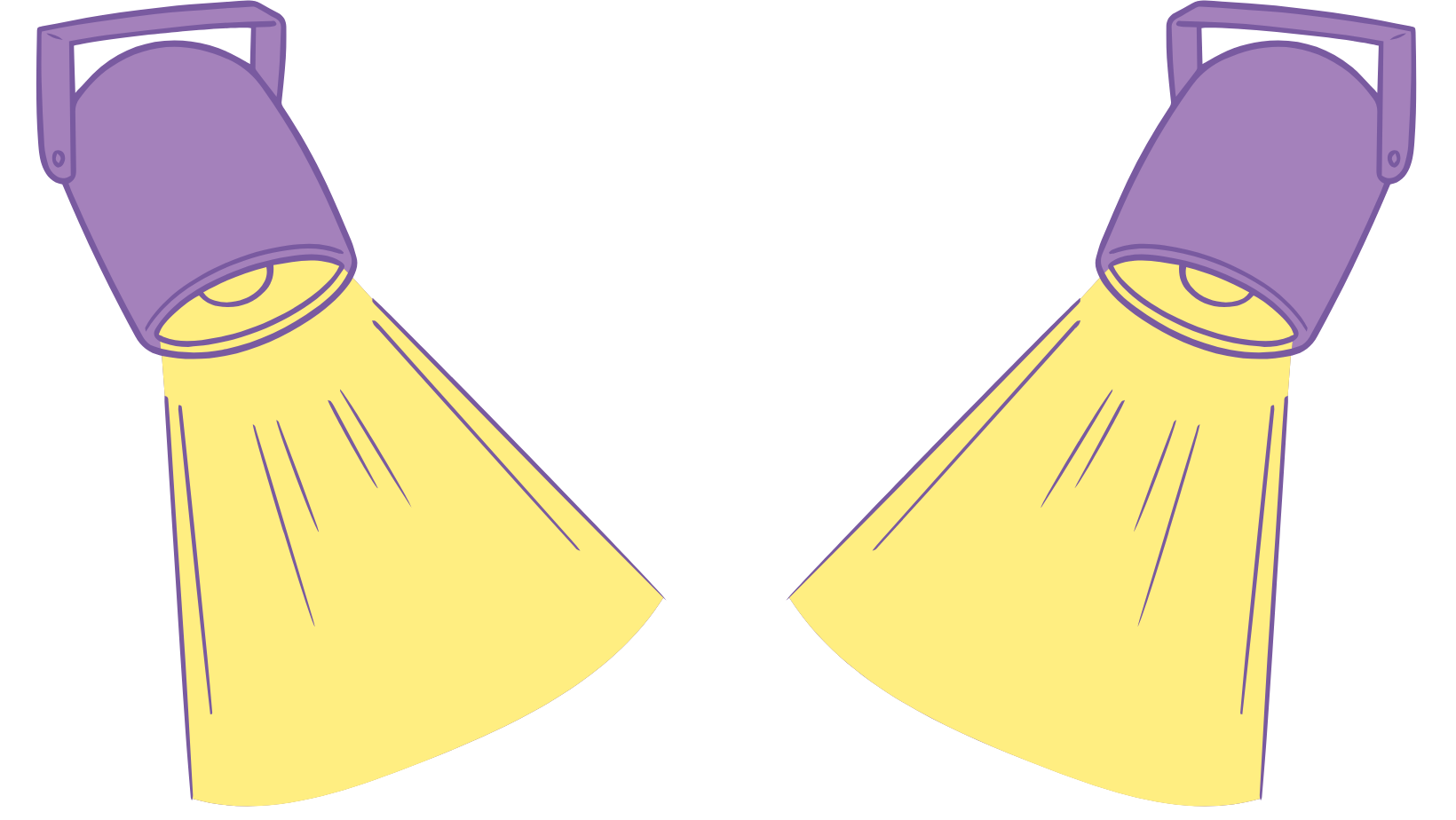 The star of Chef Kathleen's cookies was of course, the beautiful coating of Royal Icing that made each one look like a tiny piece of art. But what is Royal icing and does it wear a crown?
Royal Icing was first mentioned in a cookbook dated in 1770.
This confection artist's tool has been around for centuries so its origins are a little hazy, but rumor has it that the icing got its name after being spotted on Queen Victoria & Prince Albert's wedding cake in 1839.
Now there are many variations on Royal Icing but they all include one very important ingredient: powdered sugar. Yum!
About Chef Kathleen Tozzi
Kathleen has been cooking for as long as she can remember. She spent her childhood in her family's restaurant, went to culinary school and has been making a living selling food and welcoming guests since. She's held many roles in the world of food, from retail, production to sales and merchandising, showing just how diverse an individual's role can be in our food system.
In July of 2021, Chef Kathleen became the Pastry Chef and Director of Business Development for True Chesapeake Oyster Co. an oyster farm and growing hospitality group. Nestled under the smoke stack of the historic Whitehall Mill, True Chesapeake aims to serve amazing oysters to all the oyster lovers in their little corner of the world.
You can get news about their farm, oysters, and of course, their incredible culinary creations by visiting their Facebook or Instagram.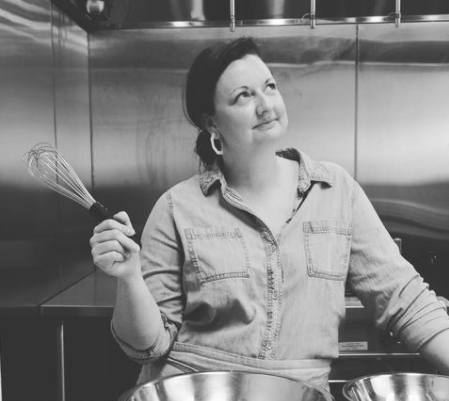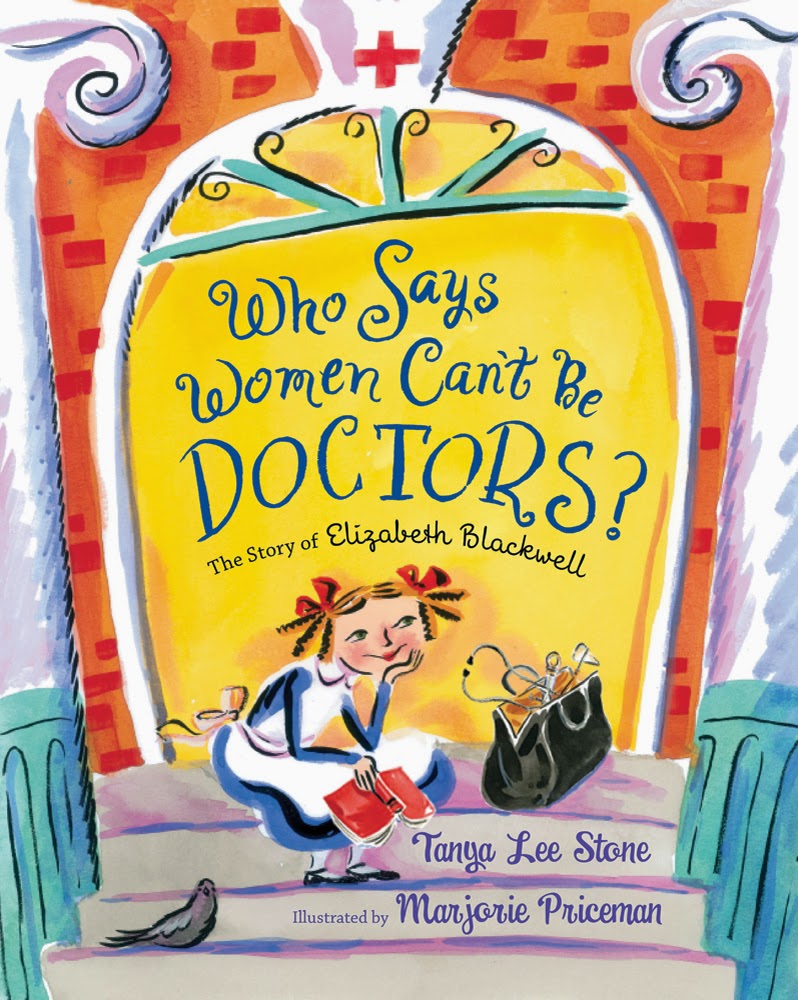 About the Book
In the 1830s, when a brave and curious girl named Elizabeth Blackwell was growing up, women were supposed to be wives and mothers. Some women could be teachers or seamstresses, but career options were few and far between. Certainly no women grew up to become doctors.
But Elizabeth refused to accept the common beliefs that women weren't smart enough or capable of being doctors. She especially disliked the notion that women were too weak for such hard work. And she would not take no for an answer, no matter how many people told her it couldn't be done.
Although she faced much opposition, she worked hard and finally―when she graduated from medical school and went on to have a brilliant career―proved her naysayers wrong. This inspiring story of the first female doctor shows how one strong-willed woman opened the doors for all the female doctors to come.
Whatever you dream of is possible, no matter your gender. Elizabeth Blackwell is an inspiration for all people striving for something they are passionate about.
Prompts for Discussion
Whether you're preparing to read this book with your family or class, planning to the cook the recipe, or just want to have a good discussion about food, we have some prompts to help you get started.
How can you celebrate women's contributions to the culinary world at home?
Can anyone name a female food industry leader? 
Did you know…?

Julia Child published her famous cookbook in 1961?
Ruth's Chris Steak House was founded by a woman named Ruth Fertel in 1965?
The farm to table movement (shout out TWK farmers) in restaurants was started by a woman? Alice Waters
Make the Recipe
We always love when our guests share an awesome recipe to try at home--especially when they help introduce us to new ingredients and connect with different types of cuisine.
These watercolor sugar cookies from Chef Kathleen are simple, delectable, and an art project all in one! Make as a family, discuss the book and how each ingredient contributes to the overall flavor of the dish. You can adapt it to your tastes and if you get a chance to snap a pic, share it with us on Instagram!
Check Out These Additional Activities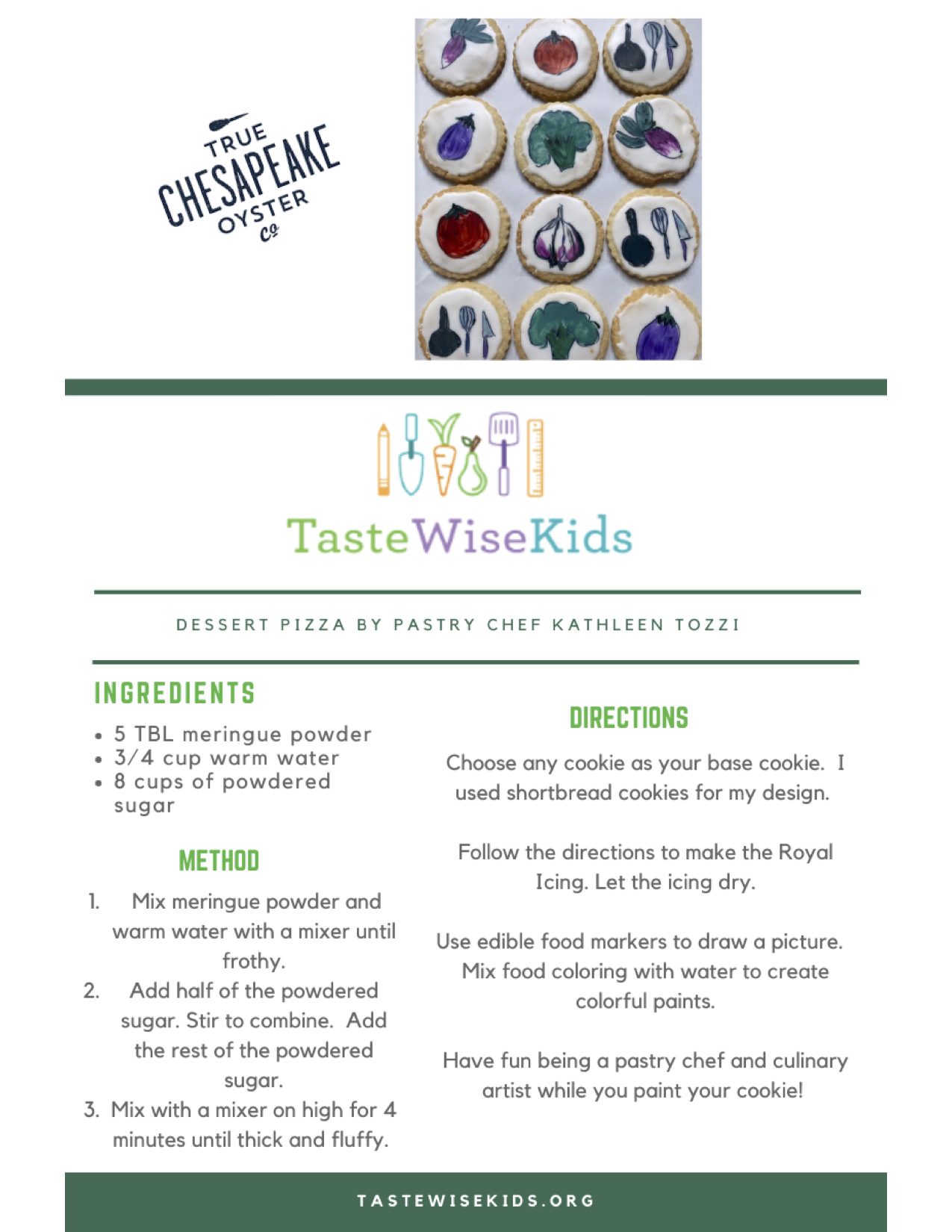 Ingredients for Royal Icing
5 tbsp meringue powder
3/4 cup warm water
8 cups of powdered sugar
Directions for Royal Icing
Mix the meringue powder and warm water using an electric mixer or whisk until it becomes frothy.
Start by adding half of the powdered sugar and stir to combine. Then add the rest of the powdered sugar and mix on high for 4 minutes until it becomes thick and fluffy.
Directions for Cookie Decorating
Start by baking your favorite cookies. Cookies with a flat top like shortbread or sugar cookies are perfect for turning into works of art.
Spread the Royal Icing over the top of your cookies using an icing spatula or butter knife, trying to get a smooth top. Allow the icing to dry.
Use edible food markers or dilute a little food coloring with water to create colorful paints. Paint or draw on your cookies with whatever picture you would like! Cooking is also art!