#TWKatHome Activities
Careers in Baking
This week's theme: Careers in Baking!
We explore Amanda Mack's career as she opens her first bakery, Crust by Mack, in Baltimore. We have a variety of activities for you to explore baking from home with four demonstration videos by baker Doug Wetzel and a math exercise that helps you understand how to multiply a recipe!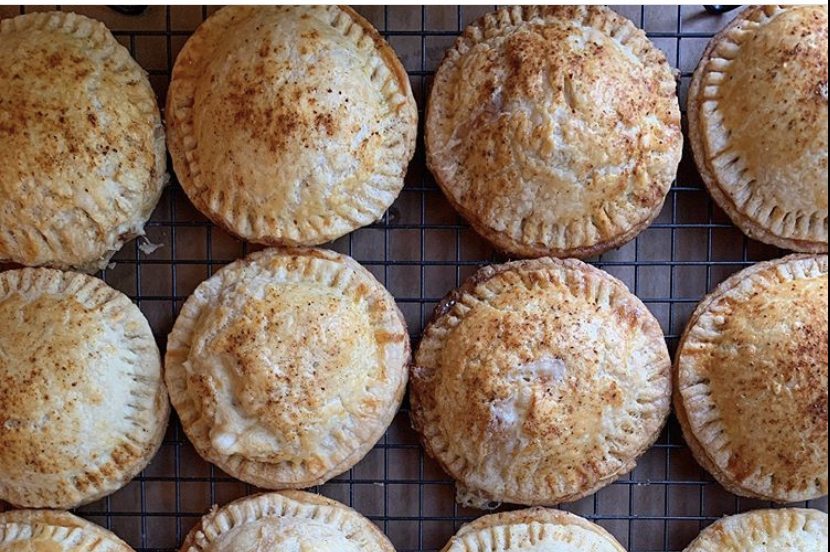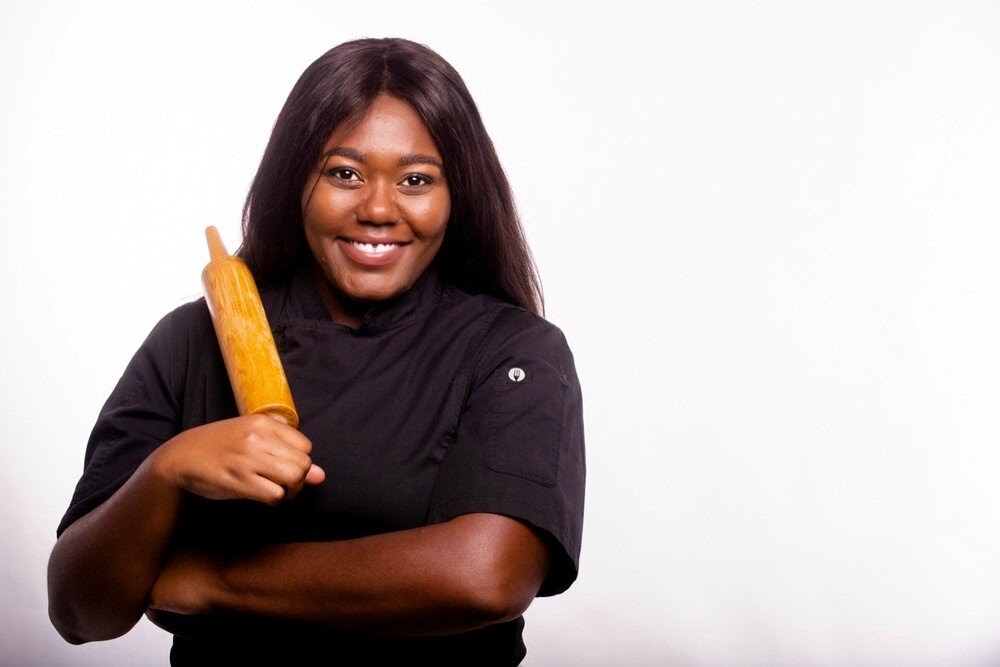 Let's explore the world of baking! There are so many different styles of baking and so many careers within the world of baking that you can choose from.
You can bake wedding cakes like Jamilah of Taste This Cake. You can bake loaves of bread like Bailey Abbott of Atwater's. You can focus on local ingredients, like Maya Muñoz and Russell Trimmer of Motzi Bread, who bake all their bread using locally grown flour from Migrash Farm. There are specialty bakers like Jess from Brwn Bread who bake delicious biscuits or Hillary Tayson at Coffee Coffee in Harford Co who is renowned for her scones, and she bakes all sorts of muffins, brownies and other yummy treats. You can bake treats using specialty ingredients like the bakery in Roots market in Howard county that makes vegan and gluten free baked goods. Or you could perfect crust like pastry chef like Amanda Mack of Crust by Mack!
Amanda is making local headlines in Baltimore Magazine and The Baltimore Sun for opening her first bakery, Crust by Mack, this month. She has been involved in food in different ways throughout her career. In addition to baking, Amanda was one of the founding members of Just Call Me Chef, a group that stands for Diversity and Inclusion in Every Kitchen, she's written a children's book called Greens Don't Grow In Cans, and she works on collaborative events with other chefs in Baltimore. She is a remarkable baker, chef, writer, advocate and mother, and her career highlights the different ways you can have a career in food.
Here's an excerpt on Amanda Mack from the Cherry Bombe Magazine this past Spring: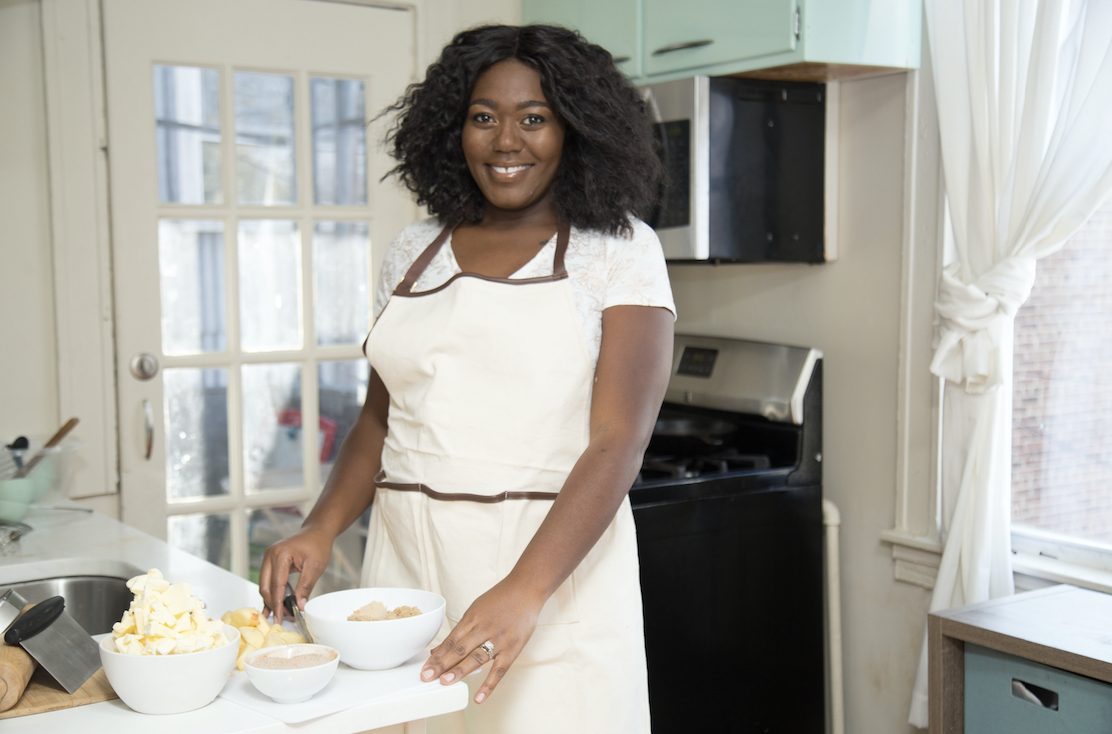 "Amanda's culinary career began in the kitchen of her grandmother's tiny apartment in Baltimore. She'd watch her test recipes for hours at a time, changing recipes she'd written on dozens of index cards. Her grandmother was a chef for some of Baltimore's earliest dining establishments and Amanda's mom owned a successful boutique catering company for 13 years.
It's no surprise that family is at the heart of Amanda's table. Her well loved dishes are inspired by family experiences and memories that keep her close to home. Growing up in a very large food desert, she learned to love through food. At an early age, she learned the importance of growing your own food, shopping locally, and how cooking together builds more than just a meal- it builds a family and can strengthen relationships. Food is used to say- "I love you", "I'm sorry,"  "Congratulations" and even "Thank you".
Her food and pastries are known for bringing people together and keeping them connected through a series of curated events and brand collaborations with other members of the Culinary Community.  Amanda's love for community transcends beyond the table, as she's dedicated her career to serve as a resource to communities that need her most, including her own. Outside of the kitchen, Amanda has spent the past decade as a vehicle for change in food justice and family nutrition in Baltimore food deserts. Her work with The Johns Hopkins School of Public Health supported the "B'More Healthy Kids Initiative "by providing families with healthy alternatives to fast food, teaching families to cook together healthy & affordably.
Her children's book, Greens Don't Grow In Cans, published in 2014, teaches the origin and nutritional value of fresh fruits and vegetables, while also encouraging family participation in meal preparation. Amanda is also actively involved in community organizations that support youth enrichment and has helped raise over $20,000 for programs in Baltimore. She's been awarded twice by the Mayor of Baltimore City for her continuous contributions to the city and local communities.
In late Spring of 2020, Amanda will open a brick and mortar bakery café, Crust By Mack. Crust will offer fresh from scratch seasonally inspired pastries and light bites, while changing the narrative around food access & small business in Baltimore." –Cherry Bombe Magazine  
If you want to learn more about Chef Amanda Mack, here are a few things she's been up to: 
Activity 1: Baking Demonstrations
Chef Doug Wetzel is a longtime executive chef at Gertude's Chesapeake Kitchen. He has volunteered with the TasteWise Kids' Days of Taste program for many years, and has also been a finalist on Chopped! He is now a culinary professor. He shared with us some of his recent videos on how to bake a variety of different recipes. These videos were created for high school culinary students but can be enjoyed and used by kids of all ages.
Connect with Us
You're about to get step-by-step instructions for four sweet treats, and we can't wait to see how they turn out for you! Share a picture of your finished baked goods on Facebook or Instagram, tag us and use the hashtag #TWKatHome. You never know, we might feature your work in our next blog post or on our Instagram or Facebook!
Activity 2: Multiplying Recipes
Have you ever found a recipe that you love, but it doesn't make enough for a big group? Multiplying recipes is simple once you understand the math behind it. In this activity we learn how to double a Gingerbread French Toast Recipe from the cookbook Honest Pretzels, by Mollie Katzen, so that we can make 8 servings of French Toast instead of 4!
Materials for the Activity
Gingerbread French Toast Recipe:
2 eggs
1/2 cup milk
1 teaspoon cinnamon
1 teaspoon powdered ginger
1/4 teaspoon allspice
3 or 4 slices of Italian or sourdough bread or challah
A slice of butter for the pan
Paper and pencil for working out the math
Follow the instructions below or download the full activity here
Don't Forget to Share!
Were you able to successfully double a recipe at home? We would love to see it, send us a picture of the final product on Facebook (@TasteWiseKids) or Instagram (@tastewise_kids)! You can also email info@tastewisekids.org.
Instructions
The instructions for this activity are broken down into three easy steps that can be used for any of your favorite recipes! Have a parent help with the math for younger children.
Step 1
Write out the ingredients, and the quantity you need from the original recipe. It might help to draw a picture of each ingredient, such as two eggs or a cup of milk.
Look at your recipe and ask how many servings it makes; 3? 4? How many people do you need to feed? 6? 8?
Step 2
Now its time do the math! Let's start by taking the words away from the numbers so that it's not so confusing to look at. Multiply each ingredient quantity by two:
2 x 2 = 4
1/2 x 2 = 1
You can draw another picture of the additional ingredients and count the total to find your answers!
Step 3
Now put the names of the ingredients next to their new quantities. Congrats, you just doubled a recipe!
Bonus Activity
We've learned how to multiply a recipe to make more food for more people, but what if you want to make a recipe for fewer? In order to reduce a recipe you would want to divide the recipe. There are some limitations to this, for example, it can get complicated when you are trying to divide 1 egg, which is easier to keep whole.
Try using the french toast recipe from above and follow the same steps, using division instead of multiplication!
Key Activity Points
Math comes in handy when you are cooking!
You can use multiplication when you want to change a recipe to make more food
You can use division when you want to change a recipe to make less food
Keep Learning
If Ingredients Could Talk: Fun facts about Flour and Yeast, the necessities for the perfect dough
Flour

Flours used for baked goods can come  from taking the seeds of cereal (whole) grains such as wheat, rye, and processing it through a mill (a machine that breaks down grain).
Cereal grain is a plant and its seed has three parts: embryo or germ, bran, and endosperm. Flour is made from the endosperm of the seed.
Flour milling dates back to thousands of years ago. According to research, archeologists have uncovered findings of Egyptian drawings depicting combined milling and baking operations.
In 1785, Oliver Evans patented the first mechanical automatic flour mill in the United States

Yeast

The yeast we use for baking is a single cell organism in the wild fungi family that has been processed by scientists to be utilized.
Some forms of yeast cannot be utilized and provide serious infections.
When yeast is activated by water it begins a process called fermentation, which is a chemical change that allows dough  to expand or rise in the oven when baking.

For more resources and learning on healthy whole grains check out Make Half your Grains Whole Grains and these additional whole grain tips. 
For more kid friendly recipes like the Gingerbread French Toast recipe from above, look for the cook book Honest Pretzels by Mollie Katzen in the children's section of your local library or bookstore!