TasteWise Kids was the Fox 45 Hometown Hotspot all morning!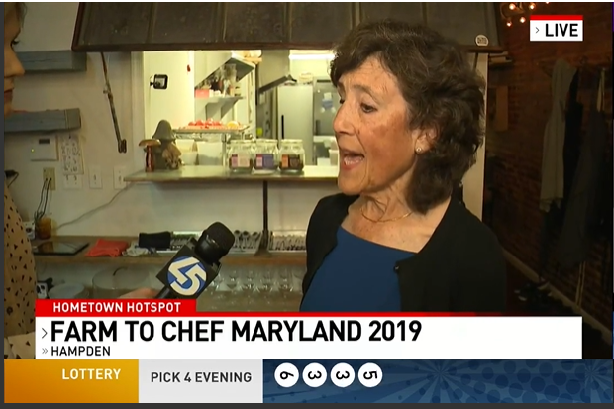 by Wendy Jeffries, TasteWise Kids Executive Director
Did you see us yesterday morning?
We were very lucky to be featured as the Hometown Hotspot on WBFF Fox 45, which means we had 4 segments throughout the morning.
Check out Days of Taste Director Riva Kahn talking about all things Farm to Chef and TasteWise Kids here.
To highlight the wide range of beverage offerings for the evening, Farm to Chef co-chair Anna Kent teaching viewers how to make a classic negroni here.
More info on TasteWise Kids and our annual fundraiser benefitting our work here.
And Farm to Chef reigning champ Chris Amendola of Foraged Eatery talks oysters here.
Still don't have your Farm to Chef tickets? We have a few left here.
Trying to get your friends to join you? Send them this Top 1o list of reasons to attend Farm to Chef 2019.
We hope to see you next Monday!