Family Tip: Turn your outdoor scavenger hunt into dinner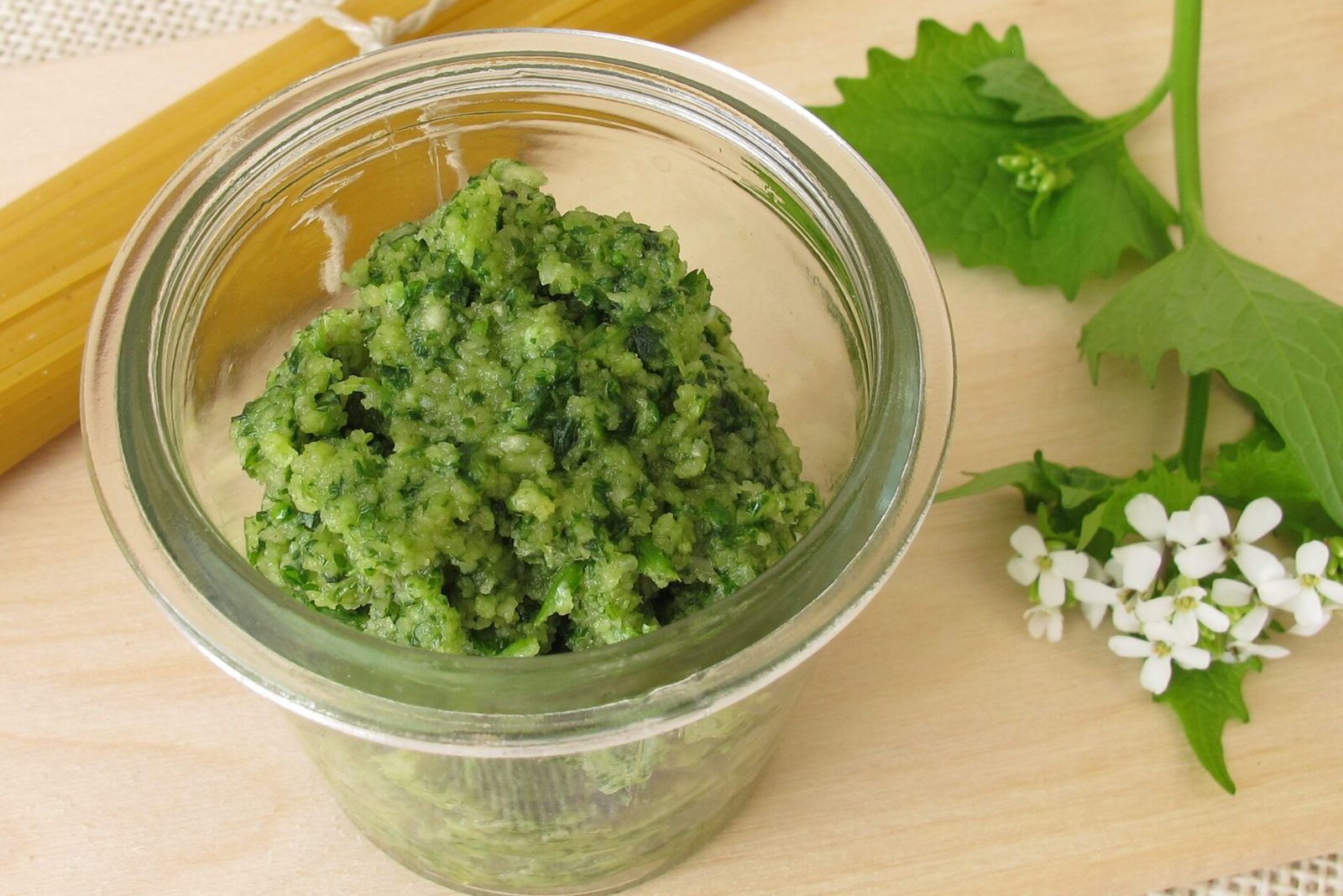 Friday, July 10, 2020
by Ben Fertig, TWK Contributor
We are very excited to partner with (cool) progeny throughout the month of July to offer Family Foodie Fridays!
(cool) progeny is the trusted source for Greater Baltimore area parents in the know – check out their weekly themed Summer Adventure Series and their Summer Passport for deals from local businesses, virtual experiences, and fun!
Check out our entire series of #TWKFamilyFridays tips here, where we hope to provide you with resources to both learn a little more about the world of food and its sources, and connect with one another in the process. 
Here's a tip that will hopefully spark an inquisitive visit into natural areas and a delicious addition to many meals!
At TasteWise Kids, we know that parents have so much going on between work or looking for work, taking care of kids and getting a healthy meal into everyone's belly. Getting outdoors into nature can be a major relief to the cabin fever the pandemic has caused.  It can also feel like one more thing you "have to do". Here is one way to make it fun and ends with a quick and easy meal on the table.
Take a walk around your neighborhood with your kids for a scavenger hunt and look for some garlic mustard. It's an edible plant that tends to grow in untended wooded or shady areas. Garlic mustard is actually an invasive plant that was intentionally introduced for food and medicine. And it pops up just about everywhere. 
As you explore, encourage kids to use all their senses to explore. Look at the shape of the leaves, compare the colors of the flower, leaves and roots. Feel the texture of the leaves, both on the top and the bottom. Listen to the stalk or roots snap when they break. Smell fresh plant. Taste the spiciness of the roots.  
Whenever foraging, make sure you have permission to pluck the plants. Also, make sure the area is not sprayed. Look for single stalk plants about one to two feet tall with leaves that are solidly green. To harvest simply pull it out of the ground! It's that easy. The entire plant is edible. The roots are spicy, a bit like horseradish. Be sure to thoroughly wash before eating.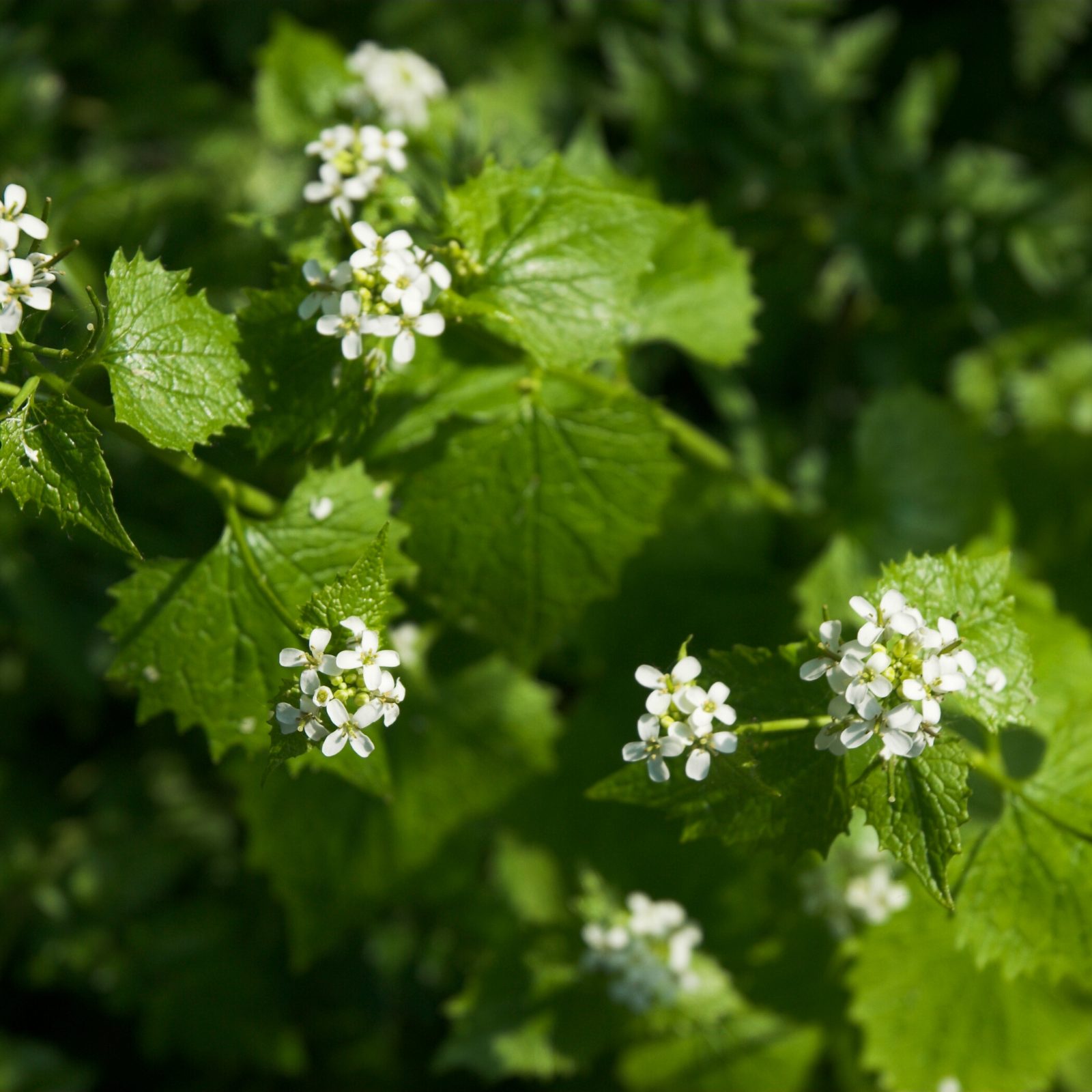 Here's one delicious and versatile recipe for garlic mustard pesto which can be used on pasta, grilled chicken or even in a salad. I love this recipe because its quick and easy and hard for me to get wrong. The hardest part is not collecting too much to start with! 
Don't worry, if you don't forage, you can still make this recipe. You can substitute another green (think arugula, spinach, kales or a combination) instead of the garlic mustard greens. To add in nature in a different way, head to a local farmers market (yes they are open!) and talk to a local farmer about how he or she grew the greens they have to offer.
Garlic Mustard Pesto
Ingredients:
1 cup washed and drained garlic mustard leaves

2 cloves of garlic

½ to 1 cup extra virgin olive oil

Salt and pepper to taste
Directions:
Put everything into a food processor and process until smooth. Make sure everything gets chopped up finely.

Remove from processor and put into serving or storage container. 
Adjust the recipe to your child's tastes and have fun with modifying it. Some like to add Parmesan cheese, sunflower seeds or walnuts. My son likes to add pine nuts on top of the finished pesto as a garnish. When I make this with my daughter, she likes to add in a pinch of wasabi paste before processing to add a little heat. Have fun experimenting! 
Looking for other, simple recipes that feature in season fruit and vegetables? Check out other recipes provided TasteWise Kids.
Let us know about your adventures! Post your photos and tell us about your experiences foraging on social media with #TasteWiseKids.