#TWKatHome Ask an Expert
Food for the Holidays
Our #TWKAskanExpert series is where we pose questions to our network of food experts and then share their responses with you! Submit questions using the link at the bottom of the page to get your expert opinion!
Looking Forward to Lots of Goodies
Welcome back to Ask an Expert, where we publish answers to your burning questions about food and the food industry from our network of experts.
The holiday season is associated with so many beloved traditions and foods--I know I always look forward to my mom's peanut butter truffles. This week we're delivering verdicts on some holiday favorite from two of our favorite food experts.
Let's Talk to...
Emma Jagoz, Founding Farmer at Moon Valley Farm
What is the most satisfying part of your job?
Hearing how our customers--we call them all "farm-ily"--are preparing their foods! I LOVE love love seeing how our veggies inspire our customers and in turn, how they inspire OTHERS in our farm-ily to discover new ways to cook and enjoy seasonal produce.
What do you think is the best way to discover new foods?
Through a CSA share or going to a restaurant that uses local produce, of course!  CSA shares sometimes contain more unusual veggies like kohlrabi, that get you Googling ways to prepare them and learning new skills in the kitchen.  Restaurants have the professionals prepare foods - often the more unusual ones-- in ways that are SO good you know  you have to try it again at home.
What are your favorite holiday foods--traditional or untraditional?
I love the addition of sauerkraut with holiday meals, and have started making my own in the past several years so that I'm using veggies I grew to make the kraut exactly how I like it. Kraut adds some lightness and sourness to otherwise heavy meals, which I adore.
I also love the use of brussels sprouts. They can be tough to grow but are very cold tolerant and are often ripe around the winter solstice when we're making holiday meals. Since they're hard to grow we often don't have a ton of them, which makes them an extra special centerpiece of a meal. I like them roasted the best!
Want to discover new foods using a CSA like Emma suggests? Check out Moon Valley Farm for more info on their CSA and how to join.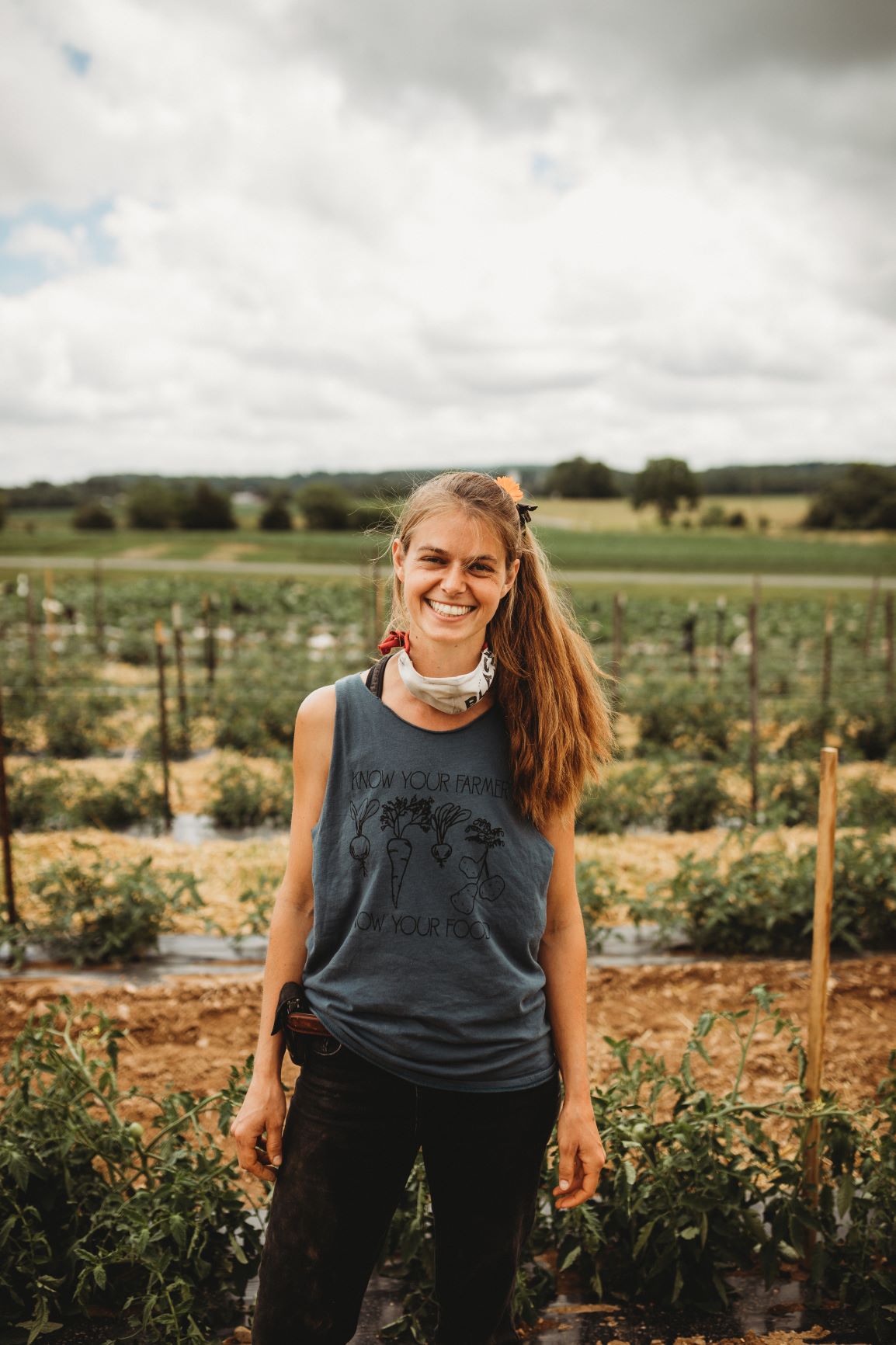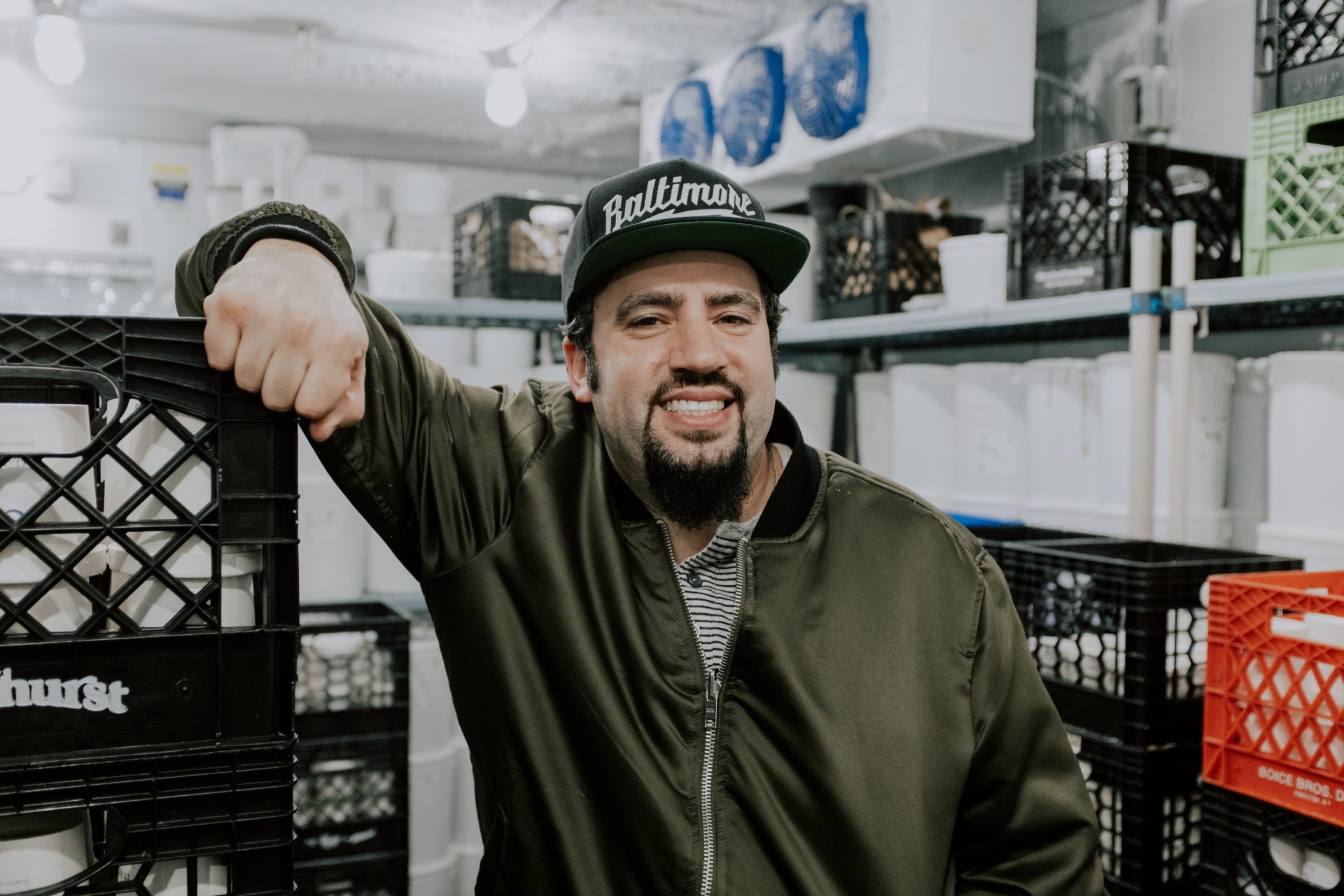 David Alima, Owner and Master Creamer at The Charmery
What is the most satisfying part of your job?
I get to think and obsess over ice cream! Ice cream makes people happy and it is an honor for me to dream up new flavors to hopefully bring people joy!
What do you think is the best way to discover new foods?
Two main ways for me--first the internet is an amazing resource to learn about different cuisines all around the world.
For example I can spend a few hours learning about the desserts of Ethiopia and how they relate to their culture and locally available ingredients and then transform that into an ice cream flavor. Hopefully someone will learn from that flavor or someone from Ethiopia here in Baltimore will enjoy it and give them a taste of home.
The second- always order dessert! Here in Baltimore we have such great pastry chefs and I love seeing their combination of flavors and be inspired by that. But more than that there are just so many amazing restaurants of all different cuisines that is important to break out of your bubble and try new foods!
What are your favorite holiday foods--traditional or untraditional?
Well obviously this year is a bit different but my favorite holiday tradition was to use our eggnog ice cream (a flavor we only make for the holidays and one of my favorites) to make a milkshake and then walk from our Hampden shop to see the lights on 34th street with my family! That is something I will really be missing this year.
Tempted by the sound of that holiday exclusive egg-nog ice cream? Check out The Charmery for even more tempting treats--they have lots of gift ideas and get this, ice-cream PIES!
Richard Jallet, Executive Chef at the Baltimore Country Club
What is the most satisfying part of your job?
Being hospitable is different than just serving people. So providing a moment of comfort and joy with food is the most rewarding.
What do you think is the best way to discover new foods?
Personally, I was lucky to be exposed by my parents to all kinds of cuisine when I was young. Books, the internet and going out to try new things (now might not be a good time but hopefully soon…) all lead to discovery.
What are your favorite holiday foods--traditional or untraditional?
I love foie gras, oysters, and a buche de noel.
Such fancy choices, Chef Richard! What's a buche de noel? Its a delicious dessert also known as a Yule log which is made by rolling a sheet of chocolate cake with whipped cream and sprinkling it with powdered sugar--yum! To learn more about the talented Food and Beverage staff at the BCC check out their website here.
Let's Get Fancy!
Want to add a Yule Log to your holiday favorites like Chef Richard Jallet? This recipe from Betty Crocker makes the decorative cake so simple!
Two tips to remember if you decide to tackle this baking project:
Don't overbake your cake! A thin cake cooks fast and if it dries out in the oven, it's more likely to crack or break when rolled.
If your cake does crack or break, don't worry! Looks are not the important part, add a dab of frosting to act as glue and enjoy eating the messy slice first!
Find new Expert tips and tricks here every other week. Have a question you want an expert opinion on? Submit your questions to Stenealle, TWK Engagement Coordinator, at sragin@tastewisekids.org