Chef Jesse Sandlin Joins Story Time
Our first Chef Story Time event of 2022 kicked off by welcoming Chef Jesse Sandlin to the scene! A unique virtual opportunity for kids and their families to connect with a local chef, enjoy a read-aloud and learn a special recipe from the guest. Every event is free and recorded for those who cannot attend live.
Watch the Recording Now!
We we so excited to start the new year with Chef Jesse Sandlin as our guest. This event was originally hosted in January of 2022 and was recorded for you to enjoy whenever you want a little story time with a special guest. Chef Jesse's time with TWK marks the beginning of our commitment to a year of monthly story time events and we couldn't be happier to have her start things off.
We hope you enjoy and happy tasting!
You can learn more about Chef Jesse Sandlin, find information on the story we read and where to buy or access the book, and even get a printable version of the recipe she shared with everyone below!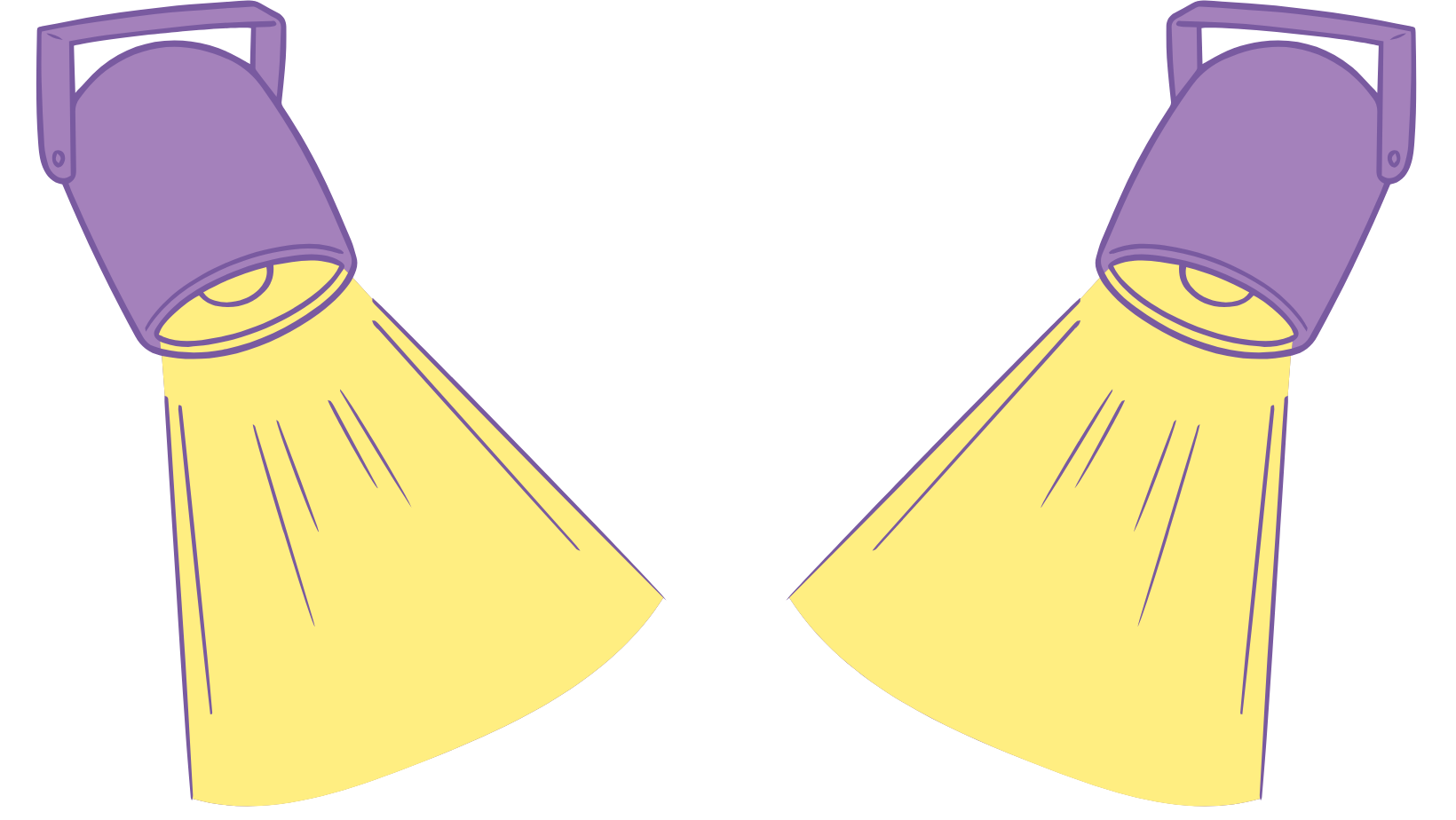 Chef Jesse's recipe is no ordinary pizza! Her's is a sweet twist on one of our favorites foods, but guess what, it still includes cheese! Never heard of dessert cheese before? Time to meet marscapone.
Marscapone is a soft Italian cheese similar to ricotta or cream cheese. It has a light sweetness and acidity and is often used in desserts.
Did you know marscapone is made with only two ingredients? Just mix heavy cream and the right amount of citric acid to set the cheese.
If you can't find marscapone in your supermarket or local Italian grocers, you can even make it at home by using lemon juice.
About Chef Jesse Sandlin
Many of you may recognize Chef Jesse from her time as a contender on Top Chef in 2009. We also know her as a Baltimore native whose love of food and cooking was deeply rooted in her grandmother's home-cooking and her attachment to her Highlandtown neighborhood.
She has worked in restaurants all across the city but really caught the attention of Highlandtown locals when she decided to take over The Laughing Pint. In opening her first owned and operated restaurant, Sally O's, Chef Jesse wanted to keep the spirit of this long-time watering hole alive while encouraging the neighborhood to grow and find new life.
The restaurant opened amidst the pandemic, but has received lots of praise for its lively atmosphere and experimental takes on classic comfort foods. Head to their happy hour for some killer cocktails, enjoy a signature smash burger underneath the disco ball or order takeout for some Sally O's right from home.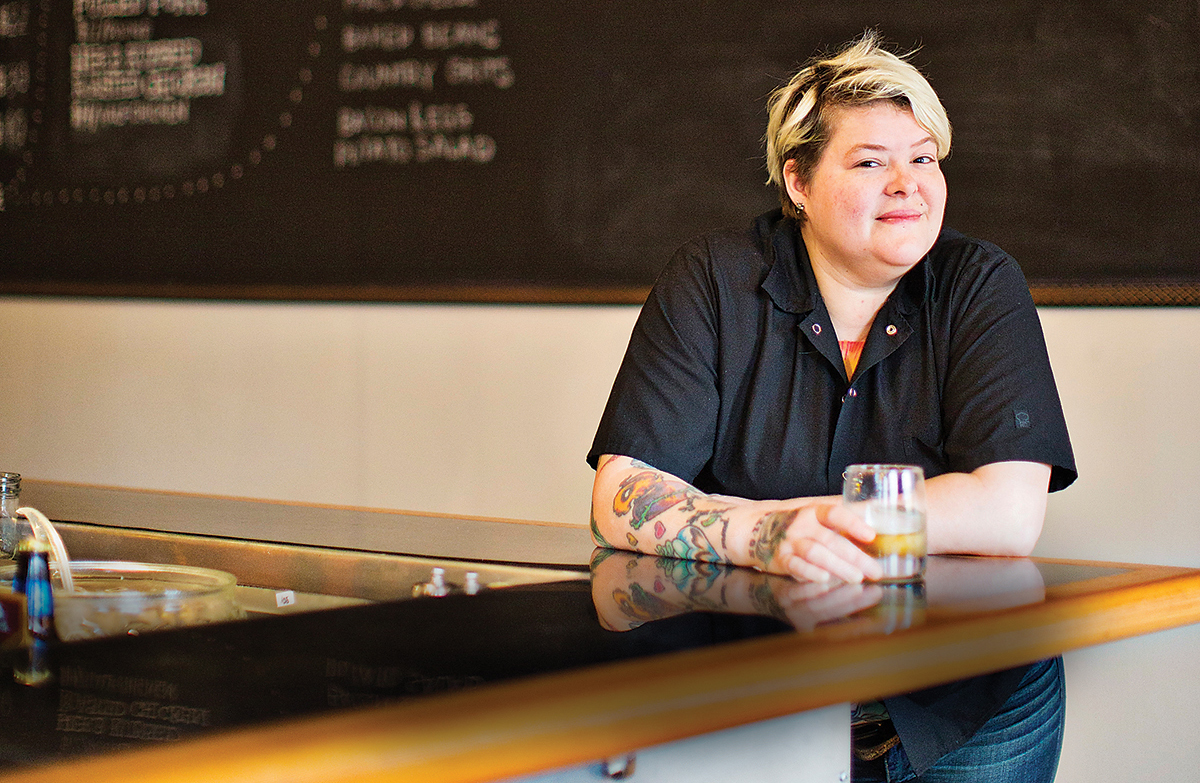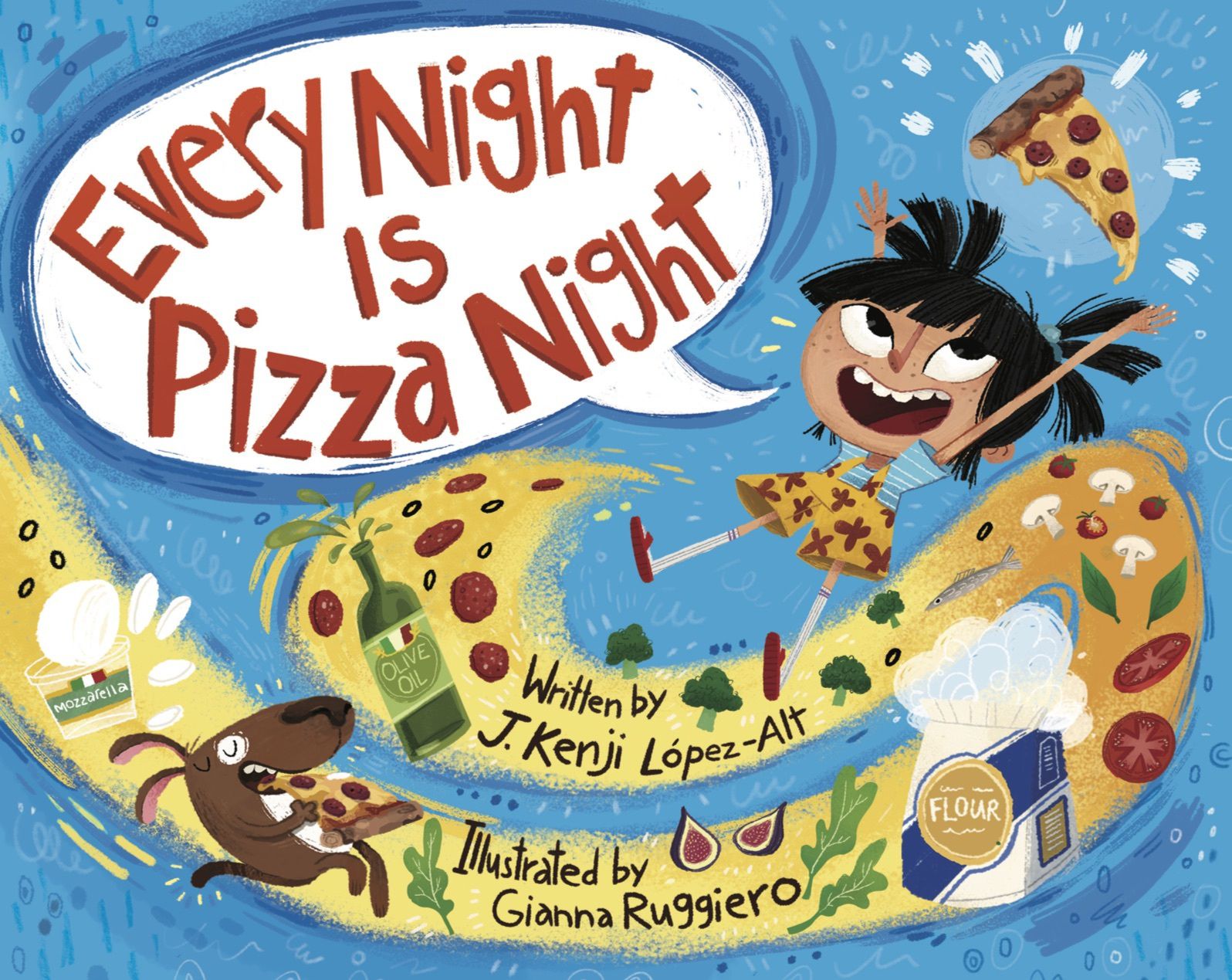 About the Book
Main character, Pipo thinks that pizza is the best. No, Pipo knows that pizza is the best. It is scientific fact. But when she sets out to confirm her opinion by talking to her neighbors, she discovers that "best" might not mean what she thought it meant.
Join Pipo as she cooks new foods with her friends Eugene, Farah, Dakota, and Ronnie and Donnie. Each eating experiment delights and stuns her taste buds. Is a family recipe for bibimbap better than pizza? What about a Moroccan tagine that reminds you of home? Or is the best food in the world the kind of food you share with the people you love?
Warm and funny, with bright, whimsical illustrations by Gianna Ruggiero, Every Night Is Pizza Night is a story about open-mindedness, community, and family written by Chef J Kenji Lopez Alt.
Prompts for Discussion
Whether you're preparing to read this book with your family or class, planning to the cook the recipe, or just want to have a good discussion about food, we have some prompts to help you get started.
What's your favorite food and why?
Do you know anyone who loves a food that you don't think tastes very good?
Can you think of a time your opinion about a food was changed?
If you were to conduct a survey of your friends and family about their food preferences, what would you ask them?
Make the Recipe
We always love when our guests share an awesome recipe to try at home--especially when they help introduce us to new ingredients and connect with different types of cuisine.
This dessert pizza recipe from Chef Jesse just goes to show that there are so many variations on the foods we love. It's always a great idea to find new ways to explore food and change up what we eat, you may just discover a new favorite! Adjust this recipe to your tastes and share your results with us!
Check Out These Additional Activities