Repeat after us: No Sad Salads!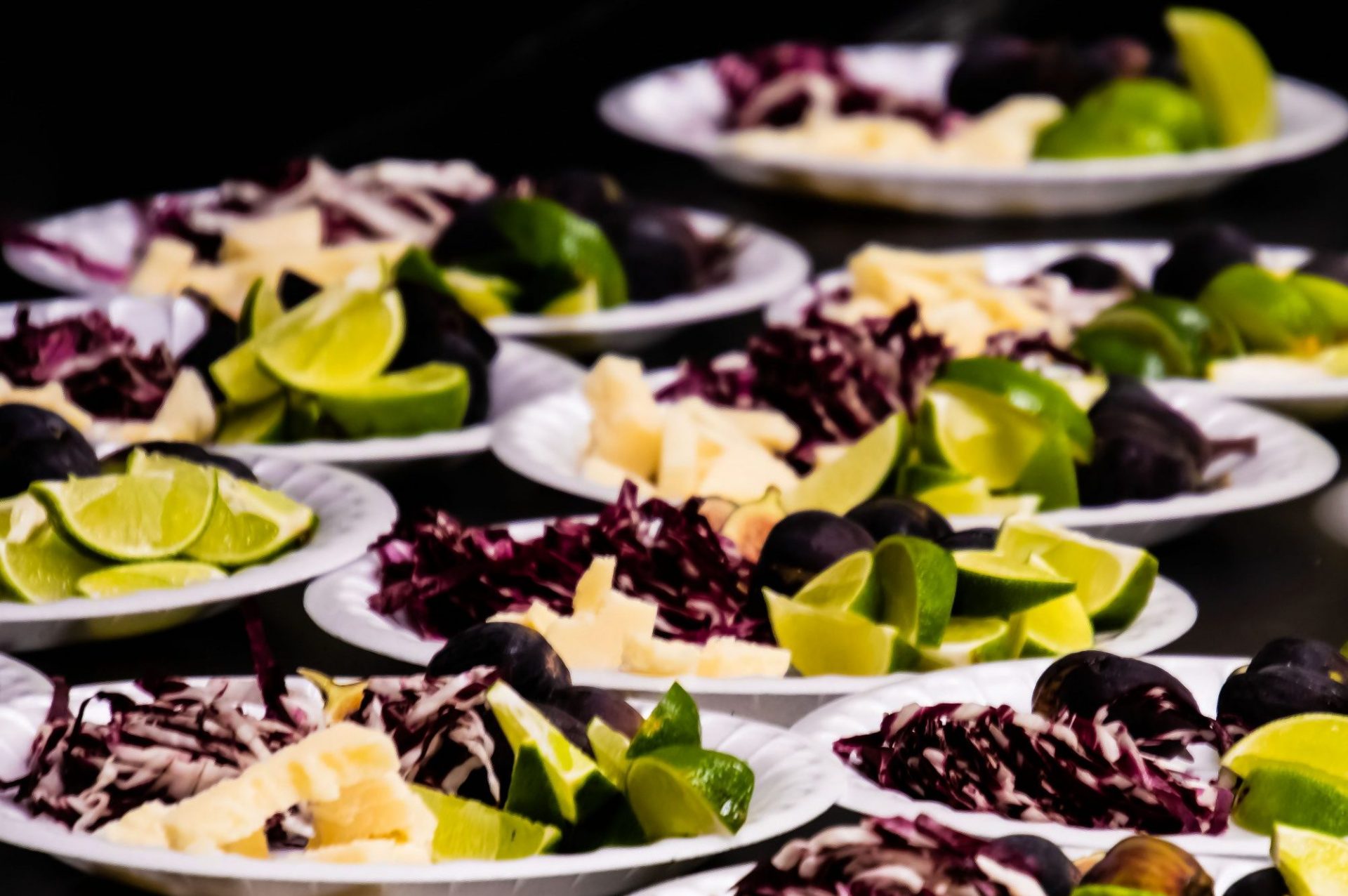 by Kerry Flanagan, Manager of Community Engagement and Support, TasteWise Kids
Here at TasteWise Kids, we are all about making salad more appealing – both to give our taste buds an extra treat, and to find fun new ways to put a twist on nutritious foods, both for our health and the health of our families. We find that our students often like some vegetables, they may even have a favorite (usually roasted) – but salad is consistently the stereotypically healthy dish that kids think CAN'T taste good, no matter what you do to it. And we love to prove them wrong!
One of the ways we do this is to put a fresh spin on salad ingredients so students learn a salad can go beyond the basics. We all love cucumber, but who doesn't want to try something new to avoid the boredom that can sometimes challenge our palates when eating "healthy?" These salad component plates created for our students by Chef Jerry Edwards of
Chef's Expressions are a great example of elevated combinations that entice kids to give salad a try – figs, lime and feta cheese complement crisp radicchio perfectly – and the crunch can be more fun for kids to eat than more traditional lettuces.
Other unique salad components
Days of Taste Chefs introduced to students this Fall included pumpkin, grated sweet potatoes, pears, and both raw and roasted radishes. Mix it up and introduce some new salad ingredients to your kids – they might surprise you and stop thinking of salad as salad, creating a world of opportunity for new tastes and healthy variations.
But, it's not just about the ingredients — we love
this take on how to fancy up a basic salad through simple cutting techniques – check out how much more appealing the salad on the right is with a bit of finesse that takes zero extra time!
While our Days of Taste program does not include knife skills, if you are interested in getting your kids in on the action, we particularly like
this set , in vibrant kid friendly colors that look like adult knives, but are made of plastic and safe for kids 4+ with adult supervision. Challenge your kids to cut horizontally instead of vertically to see if they find one more appealing – much of our program revolves around self discovery and personal preference. You might like vertical and your child might like horizontal – stress that that difference is ok, and your child will start to learn that some formerly disliked foods, might again be "on the table" with a few small tweaks.