Tomato Vinaigrette Recipe from Petit Louis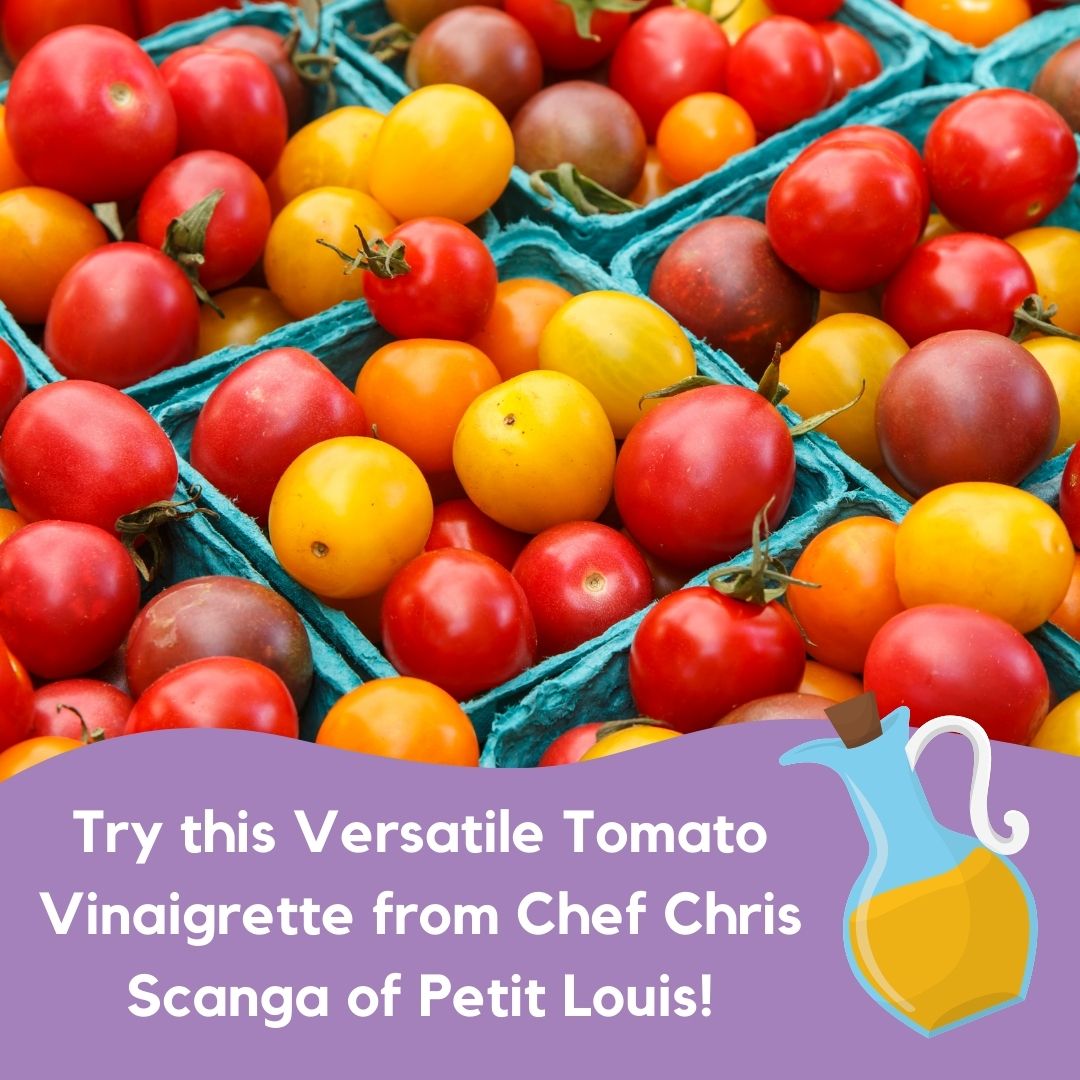 It Practically Goes With Everything!
We're bring you yet another amazing recipe for National Salad Month–but this one works for more than just salad!
This Tomato Vinaigrette recipe comes from Chef Chris Scanga of B
istro Louis
and T
he Milton Inn
and is an almost universal flavor blast to your food this summer. See what he has to say about using this dressing to jazz up all sorts of foods.
"This versatile summer recipe can be used to dress grilled summer vegetables and fish but can also pair nicely with grilled meats such as chicken or lamb. It's even great just as a snack on some grilled bread." –Chef Chris
Get the Recipe Below: