#TWKatHome Activity: Time to Make Salad!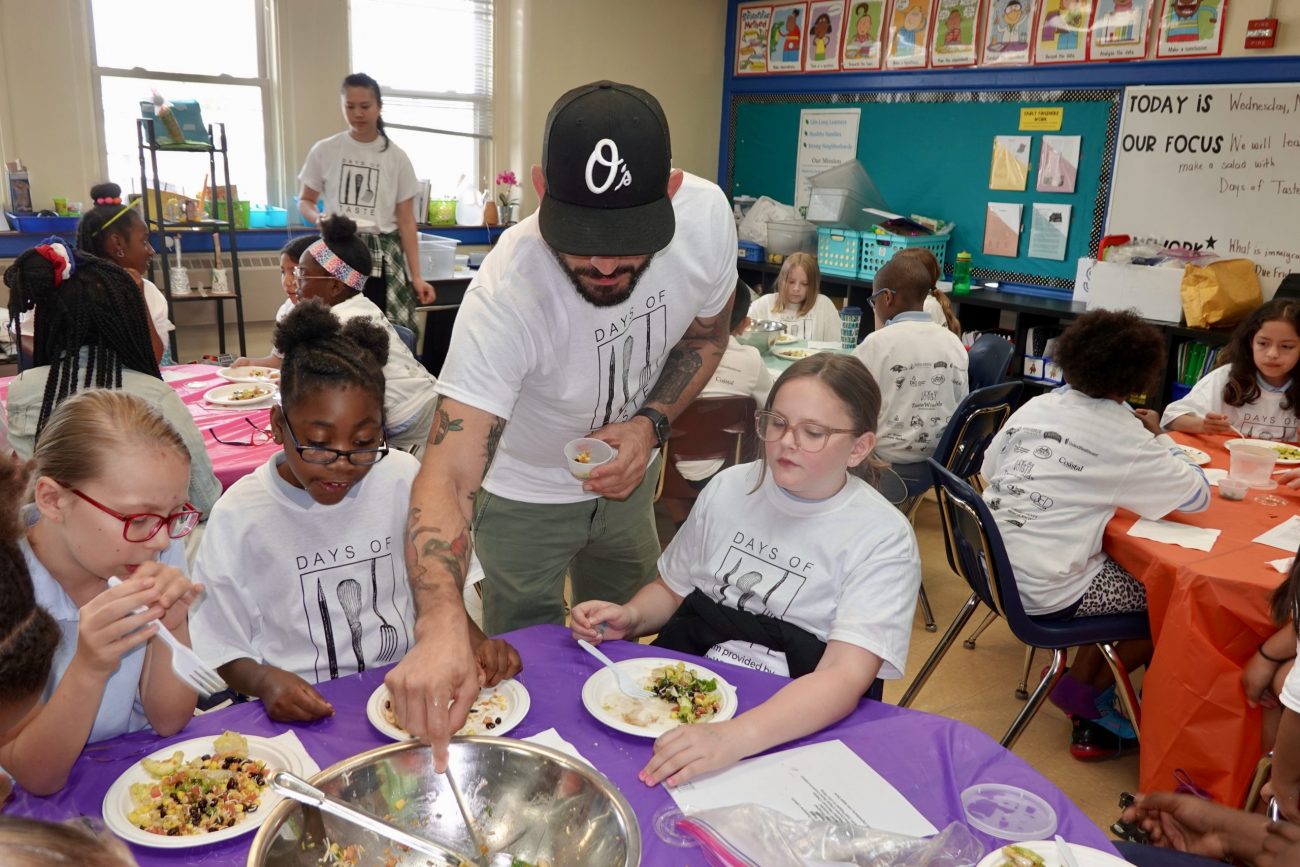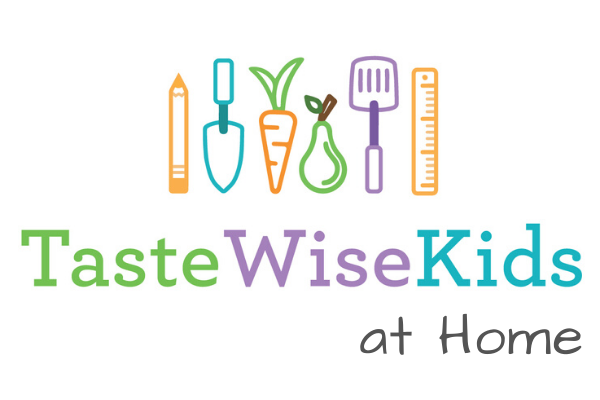 Tuesday, May 5, 2020
We are excited to have you back with us for Day #3 of our Days of Taste adventures! If you missed the past few weeks, check out our entire #TWKatHome series here.
Connect with Us
This week we will be crafting our own amazing salads – either real or envisioned! Post or send us your recipe or a picture of your salad on Facebook (@TasteWiseKids) or Instagram (@tastewise_kids) and use the hashtags #TWKatHome and #myTWKsalad, or email info@tastewisekids.org. 
This week's theme: Salad Making
This week is all about getting into the kitchen and creating a yummy, no-cook item – salad! With warmer weather coming our way, it's a perfect time to learn some new tips and ideas. 
May also happens to be National Salad month – which we like to celebrate here at TasteWise Kids! We believe that salad can be so much more than lettuce, so this month #TWKatHome will focus on our favorite greens and all of the different ways they can be used. On Fridays, we will offer more ideas in our family tips series, #TWKFamilyFridays. 
Stay tuned throughout the month (sign up for emails directly here) as well as on Instagram and Facebook as we share a fun variety of salad tips, recipes and resources. 
Ok TasteWise Kids – are you hungry for some learning?
Learn from an Expert: Chef Carlos Raba of Clavel on Composing a Salad
In honor of Cinco de Mayo, we are featuring Chef Carlos Raba (Co-Owner and Chef of Clavel in Baltimore City). He has been one of our amazing chefs with our Days of Taste program and also is Mexican American himself. Here is Chef Carlos cooking with our students at Patterson Park Charter School in East Baltimore last year.
Chef Carlos loves to season his food, but also reminds us to take it slow when using salt. He recommends to only use a little at a time, and taste it as you go to be sure you don't overdo it!
Want to try this recipe at home in honor of Cinco de Mayo? Here Chef Carlos' recipe for Takis (Dorito!!) Salad.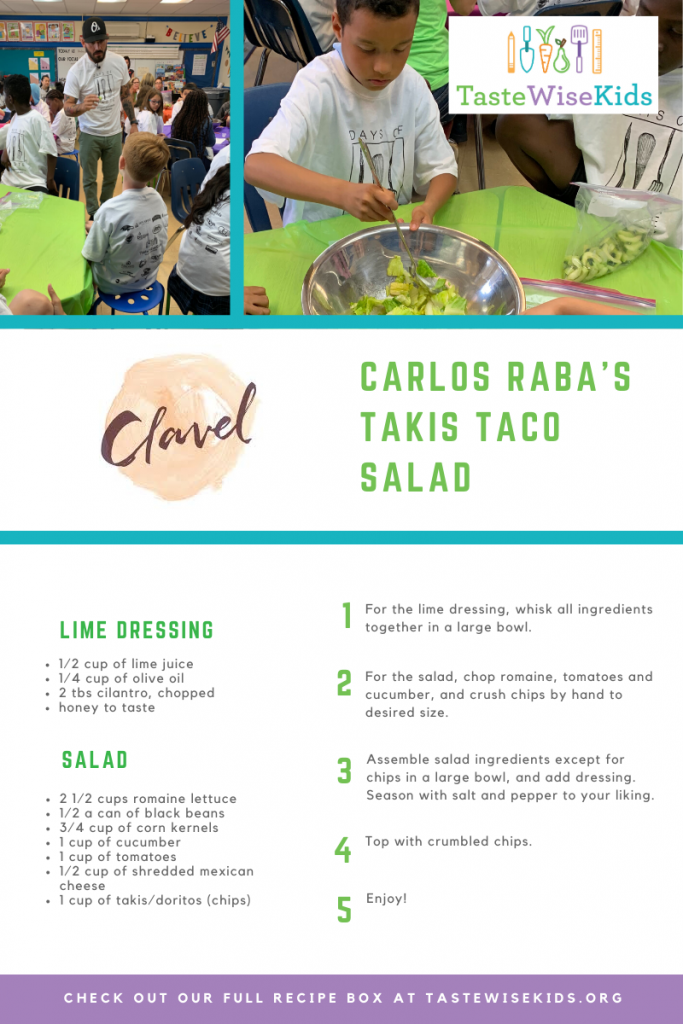 Or check out what he and the folks at his restaurant, Clavel, are up to for Cinco de Mayo.
If you want to learn more about Carlos, check out this great interview with Charm City Cook he did a few years ago.
Want to learn more about what a chef does? Check out our What does a Chef do sheet.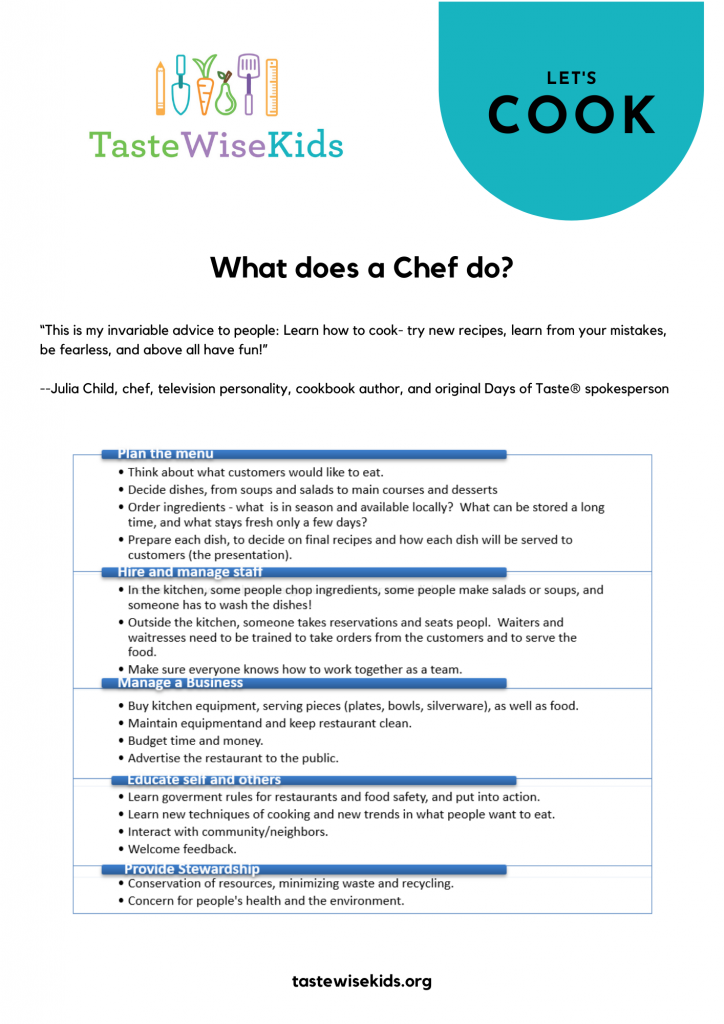 Activity: Make your own Salad
Today's activity is pretty simple – make a salad! Before we get into the specifics, when you make your salad make sure to think about HOW you balance tastes as you pick ingredients. (If you need a refresher on the tastes and how to balance them, check out our How to be a Sensory Sleuth activities). 
Get the printable version here – #TWKatHome Activity – Making a Salad
Here's a tip from one of our TasteWise Kids experts, Days of Taste Director Riva Kahn, about how to taste your salad dressing:

Tear off a small piece of lettuce, rinse and pat dry, then dip into the dressing and taste. Adjust the dressing ingredients to suit your taste. For example, if it's too sour, add more honey, or if it too sweet, add more vinegar. You can always add more, but you cannot take out ingredients once added!
Activity 1: Real Salad
As for making your salad, you can do it a few different ways. Regardless of which way you choose, we suggest reading through all of these ideas as we included some cool resources even if you make salad another way.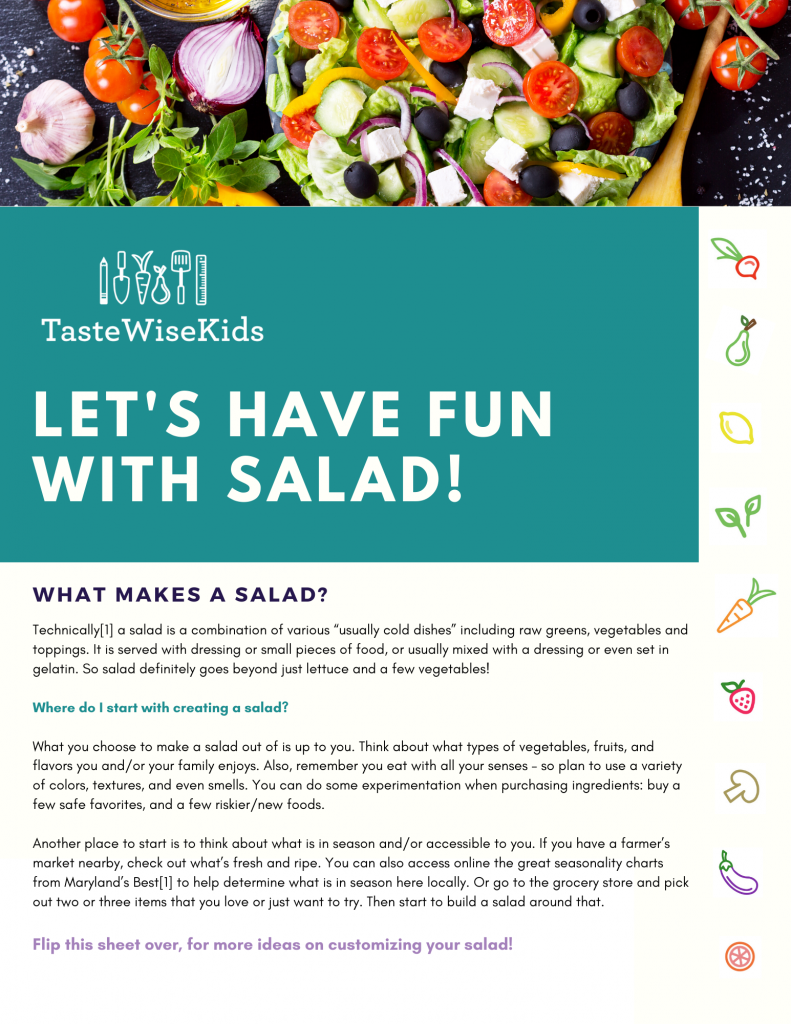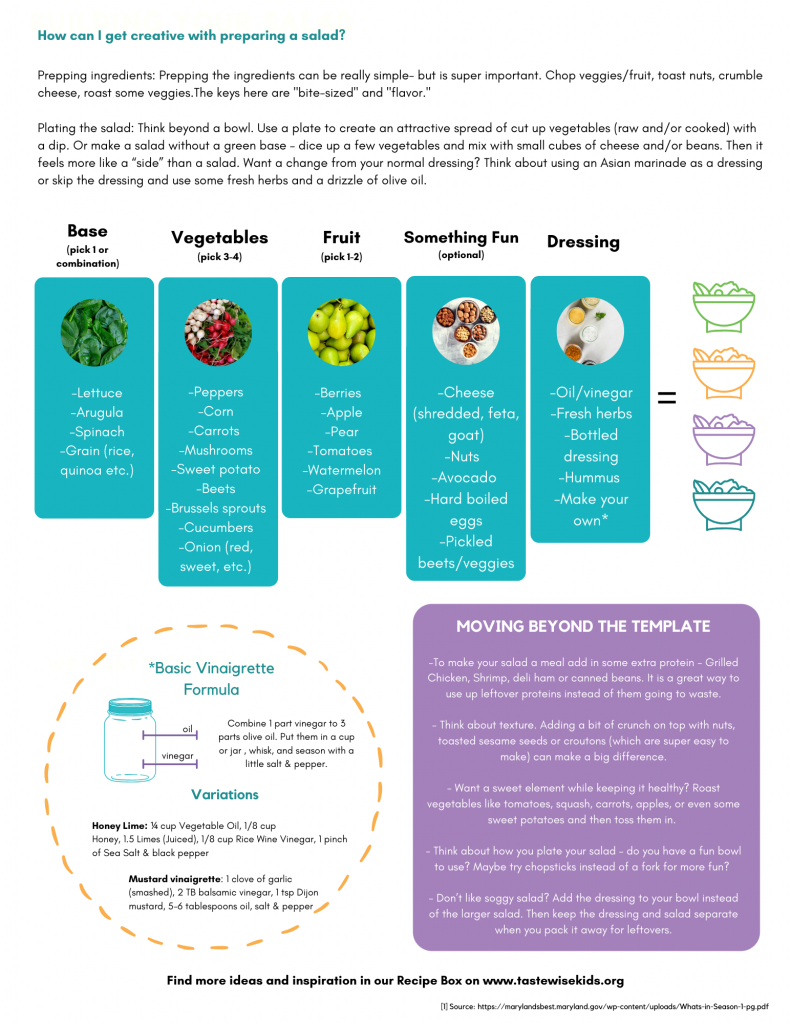 Activity 2: Envisioned Salad
You don't even have to get into the kitchen to make your salad! Create your own perfect salad from your imagination. Even if you do make a salad to eat, try this activity anyways as it is a lot of fun to get to use ANY ingredients you want. Nothing is holding you back. 
Grab a piece of paper and draw a big circle (maybe trace a plate to get an exact circle) in the middle.

Brainstorm ideas: 

Think about what might be sweet, sour, salty and bitter? Do you want to add in a protein too (our How to Make a Salad sheet can help with ideas)?

If you have any old magazines, delivery menus, or newspapers around, you could cut out pictures of food to add in. 

Go online for ideas – google salad recipes or use one of ours like

Bryce Taylor's yummy Shrimp & Strawberry salad

or

Gertrude's Days of Taste salad

 

Draw your salad – add in ingredients that you think would make a balanced salad. You can draw in pencil, make a collage, use words to describe your items – anything works. Just be creative and think like a Chef!

If you have lots of ideas, make more than one salad – find a family member or friend to judge which one "tastes" best. 
Debrief/Key Points
Salads can include a range of ingredients – doesn't even have to have lettuce! Think about grains, beans, and your favorite foods, such as Carlos' Doritos!

To make a balanced salad, include foods that have different tastes (sweet, sour, bitter, salty).
Don't forget to share with us!
We want to see your salad – real or envisioned!
Post or send us your recipe or a picture of your salad on Facebook (@TasteWiseKids) or Instagram (@tastewise_kids) and use the hashtags #TWKatHome and #myTWKsalad, or email info@tastewisekids.org – we'd love to share your salad!
Want to keep learning?
Up Next
#TWKFamilyFridays

– check our Tasting Notes blog, Instagram and Facebook this Friday – we will be sharing fun conversation starters to ensure you have things to talk about over your next salad or meal!