National Salad Month: Two Berry Based Dressings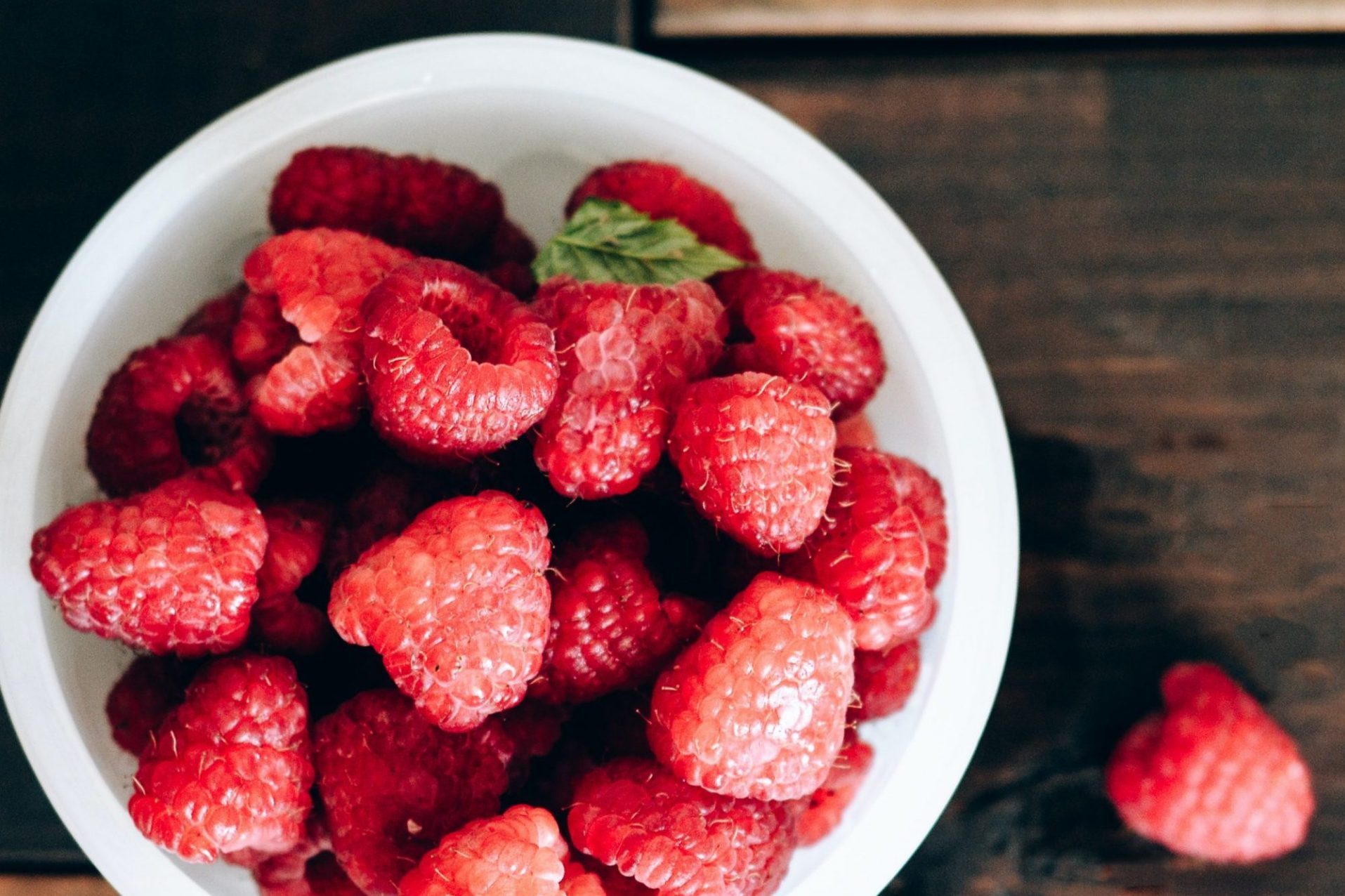 Thursday, May 21, 2020
May is National Salad month – which we like to celebrate here at TasteWise Kids! We believe that salad can be so much more than lettuce, so this month we are focusing on our favorite greens and all of the different ways they can be used.  Stay tuned throughout the month (sign up for emails including #TWKatHome activities directly here) as well as on Instagram and Facebook as we share a fun variety of salad tips, recipes and resources. 
Thank you!
We are also raising money to provide fresh, healthy salad kits to families experiencing food insecurity due to COVID-19. We are more more than halfway through National Salad Month and have raised almost $500 so far – we can't thank you enough for your generosity! If you have $15 to spare, give here. 
As a thank you, today we want to share two seasonal salad dressing recipes with you from our Days of Taste program chefs – Dave Sherman of Ground & Griddled and Chad Gauss of The Food Market and La Food Marketa. Both use berries in berried in very different ways – we hope these will help you dress up all of those May salads!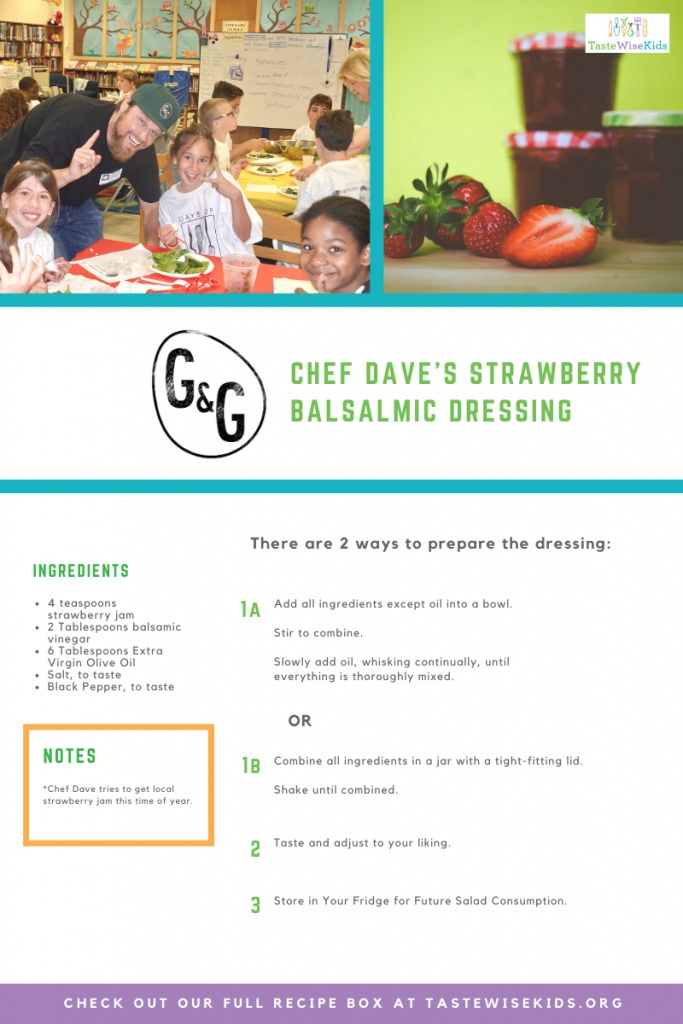 Get the printable version here – Ground and Griddled Salad Dressing Recipe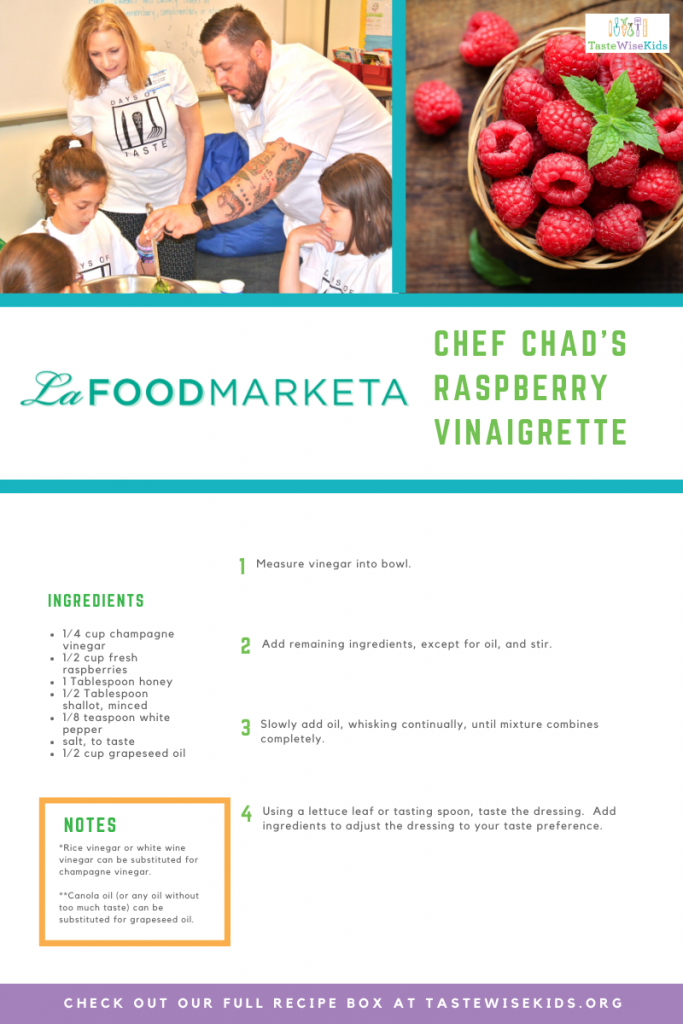 Get the printable version here – La Food Marketa Salad Dressing Recipe
In case you missed it, Chef John Shields of Gertrude's Chesapeake Kitchen also shared his TasteWise Kids salad recipe this week highlighting stawberries as part of our FREE + FUN online learning series, featuring our chef, farm and other food industry partners, #TWKatHome – check out John's salad making video and recipe here! 
Connect with Us
If you make any of these salads or dressings, we would love to see them! Share a picture of your salad on Facebook (@TasteWiseKids) or Instagram (@tastewise_kids) and use the hashtags #TWKatHome and #myTWKsalad, or email us at info@tastewisekids.org.