We would love to have your support!
In this unique year, we're switching gears from our typical Farm to Chef Maryland event and instead putting together an at-home experience to lift up our local makers: The Great Night In! There are many ways to be part of this new and memorable event. Your sponsorship will help us create an amazing fundraiser that ensures more children learn the joy of fresh food that tastes good! See opportunities below to participate or for more information, please contact us.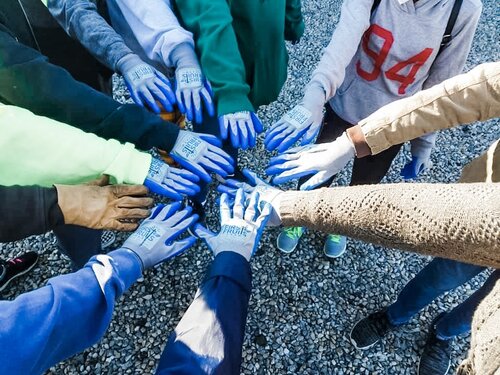 What is Farm to Chef?
Farm to Chef Maryland is the annual fundraiser for TasteWise Kids and its programming, which brings individuals, families and communities together around food--inspiring healthy choices that lead to open-mindedness and well-being.
Now in its 12th year, Farm to Chef has grown into a highly anticipated culinary competition that teams up local farmers with the area's most talented chefs and bartenders to create original dishes and cocktails that highlight the region's abundance of fresh, local ingredients.
How We're Adjusting with The Great Night In
Like much of the community, we've had to be creative in how we engage this year.
Our vision? To support our programs, to support our farmers and chefs, and to support our community at large. How? Care for one another with a self-care night in--The Great Night in Maker Mystery Box Fundraiser.
In lieu of Farm to Chef Maryland, TasteWise Kids is assembling at-home experiences to introduce participants to local small business and their offerings. Various businesses are generously donating their products, and all of the proceeds will go directly to supporting our programming--empowering kids to make informed, healthy food choices in the Greater Baltimore area.
How You Can Help
First and foremost, you can support our event by purchasing a mystery box for yourself, your family or anyone else deserving of a little curated self-care!
You can also donate directly to TasteWise Kids at any level by visiting our donation page.
Become a Sponsor
If you or your company would like more information on becoming a sponsor of The Great Night In 2021, please contact us. You can see information about our different sponsorship levels below.