Welcome Chef Kiah to the TasteWise Kids Team!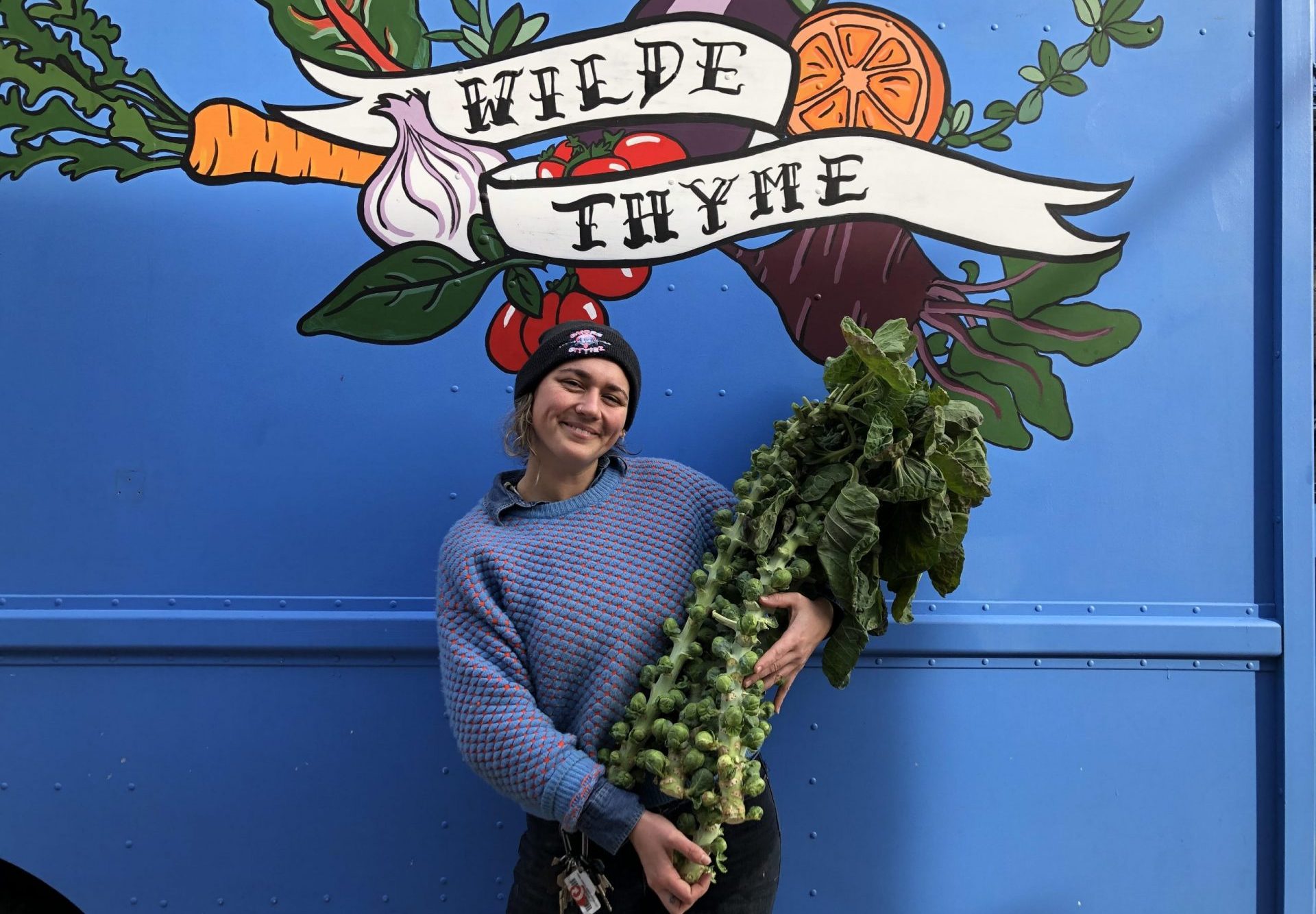 Monday, May 18, 2020
We are excited to share that Kiah Gibian, chef and owner of Wilde Thyme food truck, is continuing as part of our TWK team but in a new role. She started helping us to coordinate our Days of Taste program – now she is a key component of our online programming, #TWKatHome. She will be creating creative, fun activities for kids to do at home, helping us to share our content with new audiences including communities that are not able to access content online, and connecting us with new chefs, farmers, and other collaborators. We are so lucky to have her cooking expertise, teaching skills, and passion.
Kiah has also been doing very important work centered around food accessibility since the outbreak of COVID-19, which she shared her perspective on with us:
On March 12, 2020 the Governor of Maryland announced that schools would be closing throughout the State due to the onset of the coronavirus. I quickly realized that my mobile food truck business, Wilde Thyme, could be utilized as an asset to alleviate the inevitable pressure this pandemic would have on the local food system in Baltimore, a city that is already challenged by the lack of food accessibility. From the start, my small business has been committed to providing locally-sourced and healthy food throughout Baltimore. In response to the pandemic, Wilde Thyme's business plan shifted informally from a for-profit model to a free, community-oriented food distribution model to best provide for Baltimore City residents in the prevailing environment. Using my small food business network, I was able to organize staff and volunteers for the kitchen, funnel food donations from local small businesses and farms that
were rapidly having to close their doors or slow production, and contacted community organizers who knew the most advantageous outlets to direct the prepared meals.
The first call I made was to Eric Jackson, the leader of Black Yield Institute, a non-profit focused on black land and food sovereignty based in the Cherry Hill neighborhood of Baltimore. I called him on March 12th and in five days we had organized partnerships that allowed us to distribute prepared meals directly to the community in South Baltimore. From March 17th through March 31st, Wilde Thyme distributed 2,610 meals in partnership with Restoring Inner City Hope, Elev8Bmore, Cherry Hill Development Corps, Black Yield, Youth Resiliency Institute and Real Food Farm.
Wilde Thyme was started in 2017 rooted in the idea that food accessibility is one key component to social change. We are a small team supported by our community. It has now been nine weeks that my small business has been acting as a vital support in local food distribution. We have successfully distributed 6,604 meals directly to individuals in need in Baltimore City.
It is increasingly apparent that the end of the impact of the pandemic will stretch far into the future. As the owner of this small business, I'm now going beyond my immediate community to ask for support in our mission to continue to supply free meals directly to Baltimore's most vulnerable residents. Together, we can create safe places to feed our bellies and then our minds; good ideas start with food.
This is how you can make a contribution:
Paypal: wildethymebaltimore@gmail.com
Venmo: @wildethyme
Feel free to also contact Owner Kiah Gibian via e-mail!