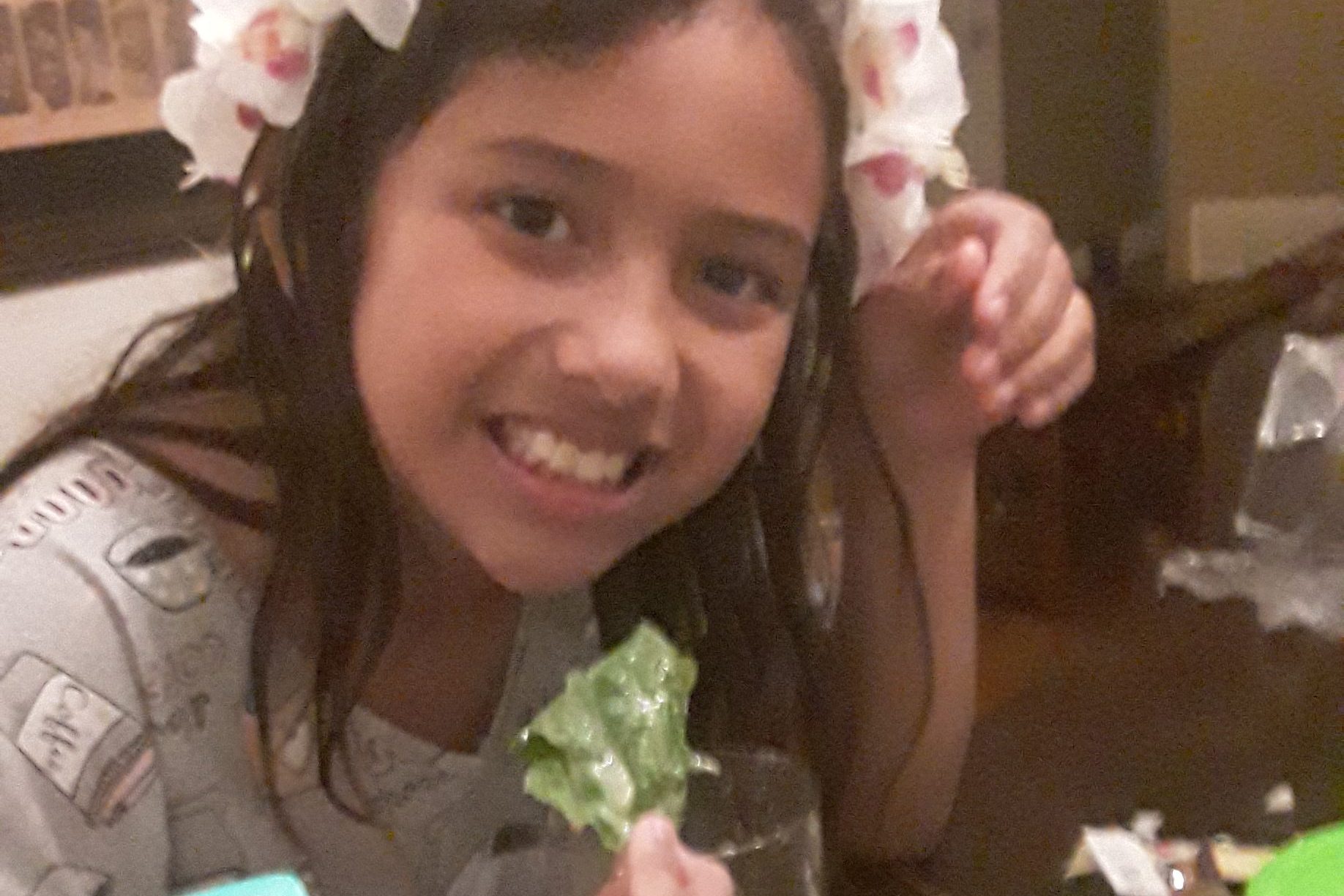 by Leslie Lichtenberg, TasteWise Kids Volunteer
Sometimes the slightest change can make a world of difference. Perhaps this is a central tenet behind TasteWise Kids and its signature program, Days of Taste.  By opening up young children's minds to the possibilities of delicious food that is also good for them, we begin to pave the way toward a lifetime of healthier eating habits. Of course lasting change takes time, but hopefully Days of Taste elicits a few "aha" moments along the way. 
Such was the case for 9-year-old Felicity, a student at Bryant Woods Elementary School in Howard County, where Days of Taste has been exposing students to fresh, local, healthy food for five years.  Felicity and her classmates were among the fortunate cohort of fourth graders in 19 schools that participated in our Days of Taste program this fall. Led by a team of volunteers, educators, local farmers and chefs, the three-day curriculum uses hands-on programming to encourage students to appreciate the benefits of locally grown food.  At the conclusion of the three days, Felicity and the other Days of Taste "graduates" in her class were given a bonus: a take-home salad kit, including local greens and veggies, as well as ingredients for a vinaigrette.
Applying the knowledge and skills she learned through the Days of Taste program at school, Felicity enthusiastically created her own salad at home, using the salad kit ingredients provided to her.  Her "aha" moment came when she realized she actually likes salad: "It has a very good taste," admits Felicity. "My favorite part was the Italian dressing!"
TasteWise Kids Executive Director Wendy Jeffries is not surprised by this change of heart.  "We teach the kids that their taste buds are changing all the time, so they have to follow our 'two bite rule' – if you don't like something the first time you try it, give it a second chance."
"I have observed that students hesitate to try new things but they appreciate it when they attempt to try it…they begin to want to try new healthy food options," says Jerome Pickens, Felicity's teacher.  "At Bryant Woods, we focus on building a positive community at home and at school. Days of Taste helps foster the positive home-school connection because it allows families to spend time with each other and build strong relationships," he adds.
With a newfound appreciation and taste for fresh vegetables, Felicity plans to incorporate more healthy foods into her diet — a monumental decision for a young girl who has already been diagnosed with high cholesterol.  Her mother, Michelle, couldn't be more pleased with this decision, as it is likely to benefit the entire family. In fact, with Thanksgiving just around the corner, Felicity plans to recreate her delicious salad to include with the meal — a true cause for gratitude and celebration indeed.
Interested in adding a TasteWise Kids approved salad to your Thanksgiving table?
Bryce Taylor's Shrimp and Strawberry Salad
Real Food Farm's Crunchy Kale Slaw
Charm City Cook's Strawberry Salad with Mustardy Vinaigrette
Black Girls Cook's Prosperity and Good Luck Salad
Alma Cocina's Kale Salad with Pumpkin